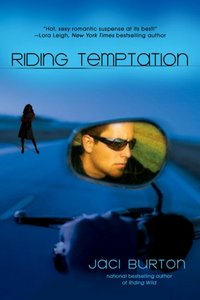 Berkley Heat
October 2008
On Sale: October 7, 2008
Featuring: Jesse Matthews; Diaz Delgado
320 pages
ISBN: 0425223574
EAN: 9780425223574
Trade Size
Add to Wish List

From the national bestselling author of "wickedly naughty"(Romance Junkies) erotic romance comes the latest scorching Wild Riders novel.

He's a biker working undercover for the Feds. She has reasons of her own for joining the Wild Riders. Together, they're burning up the asphalt and tearing headlong into danger and passion…

The guys always thought of Jessie as their kid sister, except Diaz Delgado. The past few years he's been watching her—and Jessie's glad somebody is. Delgado's dark good looks and killer body have tempted her since day one. Diaz's unbrotherly urges have been hard to fight but the last thing he wants is to hurt Jessie. But when they both go undercover with killer survivalists, he knows it'll be hard to keep his distance—especially when the mission takes a risky turn. Now Diaz has no choice but to open himself up to the one woman strong enough to take him on.

Our Past Week of Fresh Picks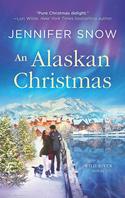 AN ALASKAN CHRISTMAS
by Jennifer Snow
Featured as Fresh Pick on December 10, 2019
In Alaska, it's always a white Christmas—but the sparks flying between two reunited friends could turn it red-hot…If Read More »

A new beginning at Christmas!

When one search and rescue adventure isn't enough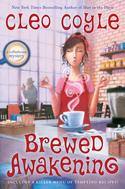 BREWED AWAKENING
by Cleo Coyle
Featured as Fresh Pick on December 9, 2019
From Cleo Coyle, the New York Times bestselling author of Shot in the Dark and Dead Cold Brew, comes a delicious new entry in the Read More »

Clare lost her memory, will she lose who she has become as well?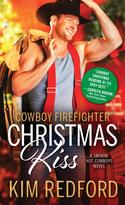 COWBOY FIREFIGHTER CHRISTMAS KISS
by Kim Redford
Featured as Fresh Pick on December 8, 2019
The firefighting cowboys of Wildcat Bluffs Canyon take Christmas VERY seriously... When Ivy Bryant arrives in town to run the historic honkytonk, she finds herself Read More »

Cowboys, Christmas, and a kiss, you'll need nothing else on your Santa list.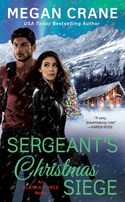 SERGEANT'S CHRISTMAS SIEGE
by Megan Crane
Featured as Fresh Pick on December 7, 2019
Danger lurks in the wilds of Grizzly Harbor this Christmas but it's love that has Alaska Force in the cross-hairs, from the USA Read More »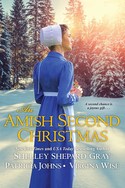 AN AMISH SECOND CHRISTMAS
by Shelley Shepard Gray, Patricia Johns, Virginia Wise
Featured as Fresh Pick on December 6, 2019
For the Amish, the day after Christmas is for family, feasting, and exchanging simple gifts. And for three different couples, it will bring another precious Read More »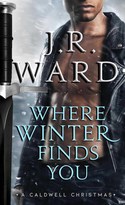 WHERE WINTER FINDS YOU
by J.R. Ward
Featured as Fresh Pick on December 5, 2019
#1 New York Times bestselling author J.R. Ward is heating things up this winter with a holiday novel featuring some of her most iconic Read More »

An intriguing Christmas tale about haunted souls, angels, and true love's survival!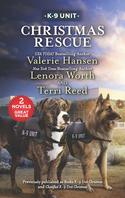 CHRISTMAS RESCUE
by Lenora Worth, Valerie Hansen, Terri Reed
Featured as Fresh Pick on December 4, 2019
K-9 HOLIDAY RESCUERookie K-9 Unit Christmas by Valerie Hansen and Lenora WorthIn Surviving Christmas by Valerie Hansen, Sean Murray turns to K-9 Read More »
WISH UPON A COWBOY
by Jennie Marts
Featured as Fresh Pick on December 3, 2019
Hot on the ice and tall in the saddle... Rancher and hockey coach Logan Rivers' attempts to hire a housekeeper are hindered by women more Read More »