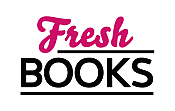 April showers us with great reads! Stay safe!
Debbie Macomber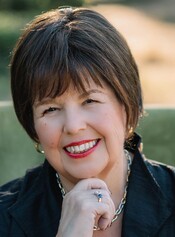 Photo Credit: Dane Gregory Meyer

Blogging at Fresh Fiction
A Gift Of Kindness
September 30, 2016
By Sara Reyes Sometimes the smallest of actions reaps the biggest outcomes. What to one person, acknowledging a waiter by name, thanking for Read More...
With more than 140 million copies of her books in print, Debbie Macomber is one of today's most popular authors.
The #1 New York Times bestselling author is best known for her ability to create compelling characters and bring their stories to life in her books. Drawing on her own experiences and observations, Debbie writes heartwarming tales about small-town life, home and family, enduring friendships and women who knit. Every book features the delightful sense of humor for which readers around the world clamor. Not bad for a woman who is dyslexic and didn't learn to read until she was in the fifth grade.
Being dyslexic did not deter the young mother of four from pursuing her lifelong dream of becoming published. She celebrated her first sale in 1982 when Silhouette Books acquired her manuscript, HEARTSONG. The book became the first category romance ever to be reviewed by Publishers Weekly. She was soon featured in Newsweek—and demand for her books quickly exceeded her wildest dreams.
Debbie is a regular resident on the bestseller lists. Three of her novels have scored the #1 slot on the New York Times, USA Today and Publishers Weekly lists the first week on sale. She is the first-ever recipient of the "readers' choice" Quill Award for Romance Fiction, for 44 CRANBERRT POINT, the fourth book in her highly popular Cedar Cove series. Debbie has also been honored with a RITA® for her 2005 holiday hardcover, THE CHRISTMAS BASKET; an RT Book Reviews Career Achievement Award and is a multiple winner of both the Holt Medallion and the B. Dalton Award.
In July 2010, the Romance Writers of America presented Debbie with their prestigious Nora Roberts Lifetime Achievement Award. In 2009 Debbie saw her first cookbook, first children's book and second non-fiction inspirational book published. In August of that same year, Debbie's hometown celebrated their first-ever five-day Cedar Cove Days festival, welcoming readers from 42 states and seven foreign countries to the town that inspired the series.
Her earlier novel, MRS. MIRACLE, was broadcast in 2009 as a made-for-TV movie by the Hallmark Channel. Starring Doris Roberts, DEBBIE MACOMBER'S MRS. MIRACLE was Hallmark Channel's top-watched movie of the year. Hallmark's CALL ME MRS. MIRACLE scored the same success in 2010. Hallmark Channel will premier TRADING CHRISTMAS (based on another of Debbie's novels first published as WHEN CHRISTMAS COMES), starring Tom Cavanaugh and Faith Ford, November 26, 2011.
Debbie's 2011 new releases for MIRA Books include her latest Blossom Street novel, A Turn in the Road, the story of three women who take a cross-country road trip together as they each face important personal issues; the 11th and 12th books in her Cedar Cove series, 1105 YAKIMA STREET and 1225 CHRISTMAS TREE LANE, and DEBBIE MACOMBER'S CHRISTMAS COOKBOOK.
In addition to her bestselling novels, "Debbie's world" includes knitting pattern booklets and from Leisure Arts and her own yarn store in Port Orchard, Washington. That store, A Good Yarn, was named after Debbie's first "knitting book" in her popular Blossom Street Series. Universal Yarn launched Debbie's own yarn line in August 2010 designed to complement her Blossom Street series. She and her husband, Wayne, serve on the Guideposts National Advisory Cabinet.
In July 2007 Debbie threw out the first pitch in a Seattle Mariners game at Safeco Field. The prolific author lives in Washington State and winters in Florida with her husband, Wayne. When not writing, she enjoys knitting, traveling with Wayne and putting on Grandma Camps for her grandchildren, for whom she has built a four-star tree house behind her home in Port Orchard.
Interviews for Debbie Macomber
Interview with Debbie Macomber
May 15, 2008
Log In to see more information about Debbie Macomber
Log in or register now!
Series
Virgin River | Rose Harbor | Mustang Valley | Midnight Sons | Debbie Macomber's New Beginnings
Books:
Almost Home, June 2020
Mass Market Paperback
Four Brides, June 2020
Mass Market Paperback
Time for Love, January 2020
Mass Market Paperback (reprint)
Season of Love, November 2019
Mass Market Paperback
A Mrs. Miracle Christmas, October 2019
Hardcover
Texas Home, July 2019
Heart of Texas
Mass Market Paperback (reprint)
Window on the Bay, July 2019
Hardcover
Texas Nights, June 2019
Heart of Texas
Mass Market Paperback (reprint)
Cottage by the Sea, June 2019
Mass Market Paperback (reprint)
Texas Skies, May 2019
Mass Market Paperback
Be a Blessing, April 2019
Trade Size
Changing Habits, March 2019
Mass Market Paperback (reprint)
This Matter of Marriage, February 2019
Mass Market Paperback
1105 Yakima Street, January 2019
Cedar Cove
Mass Market Paperback (reprint)
The Man You'll Marry, December 2018
Trade Size (reprint)
Choir of Angels, October 2018
Mass Market Paperback (reprint)
Alaskan Holiday, October 2018
Hardcover
Christmas Comes to Cedar Cove, October 2018
Trade Size (reprint)
1022 Evergreen Place, September 2018
Cedar Cove
Mass Market Paperback (reprint)
Cottage by the Sea, July 2018
Hardcover
Debbie Macomber's Table, April 2018
Hardcover
Between Friends, March 2018
Home to Honeymoon Harbor
Mass Market Paperback
Looking for a Hero, February 2018
Mass Market Paperback
An Engagement in Seattle, January 2018
Mass Market Paperback
Thursdays at Eight, December 2017
Mass Market Paperback
A Turn in the Road, November 2017
Mass Market Paperback
I'll Be Home for Christmas, October 2017
Mass Market Paperback (reprint)
Merry and Bright, October 2017
Hardcover
Hannah's List, September 2017
Blossom Street #8
e-Book (reprint)
Yours and Mine, August 2017
Mass Market Paperback
Any Dream Will Do, August 2017
Debbie Macomber's New Beginnings #4
Hardcover
Summer on Blossom Street, July 2017
Mass Market Paperback
Orchard Valley Brides, June 2017
Mass Market Paperback
Orchard Valley Grooms, May 2017
Mass Market Paperback
If Not for You, April 2017
New Beginnings #3
Hardcover
The Road to Love, April 2017
Mass Market Paperback
Alaska Home, March 2017
Midnight Sons Trilogy #3
Mass Market Paperback (reprint)
Alaska Nights, February 2017
Midnight Sons Trilogy #2
Mass Market Paperback (reprint)
Alaska Skies, January 2017
Midnight Sons Trilogy #1
Mass Market Paperback
All I Want For Christmas, November 2016
e-Book
Twelve Days of Christmas, October 2016
Hardcover
The Perfect Christmas, October 2016
Trade Size (reprint)
Sweet Tomorrows, August 2016
Rose Harbor
Hardcover
Always Dakota, July 2016
Hardcover
Dakota Home, June 2016
Mass Market Paperback
Dakota Born, May 2016
Paperback (reprint)
Denim and Diamonds, April 2016
Mass Market Paperback (reprint)
A Girl's Guide to Moving On, March 2016
Debbie Macomber's New Beginnings #2
Hardcover
Debbie Macomber's Cedar Cove: The Final Season, March 2016
DVD
Country Bride, March 2016
Woodrose Mountain
Mass Market Paperback (reprint)
Come Home, Cowboy, February 2016
Mustang Valley #6
Paperback
The Manning Grooms, February 2016
Mass Market Paperback (reprint)
Dashing Through the Snow, October 2015
Hardcover
Silver Linings, August 2015
Rose Harbor #4
Hardcover
Cedar Cove: Season 2, July 2015
DVD
Last One Home, March 2015
Debbie Macomber's New Beginnings #1
Hardcover
Home in Seattle, December 2014
Paperback (reprint)
A Country Christmas, November 2014
Paperback (reprint)
Together for Christmas, November 2014
Hardcover
Mr. Miracle, October 2014
Hardcover
Love Letters, August 2014
Rose Harbor #3
Hardcover
Debbie Macomber's Cedar Cove: Season 1, July 2014
DVD
On A Clear Day, June 2014
Mass Market Paperback (reprint)
A Sweet Life Boxed Set, May 2014
e-Book
Blossom Street Brides, April 2014
Hardcover
Call Me Mrs. Miracle, October 2013
Paperback (reprint)
Starry Night, October 2013
Hardcover
Rose Harbor In Bloom, August 2013
Rose Harbor #2
Hardcover
Starting Now, April 2013
Hardcover
Debbie Macomber's Cedar Cove Cookbook, April 2013
Hardcover
Starlight, February 2013
e-Book (reprint)
Angels at the Table, November 2012
Hardcover
1225 Christmas Tree Lane, November 2012
Paperback
I Left My Heart, September 2012
Paperback (reprint)
The Inn at Rose Harbor, August 2012
Rose Harbor #1
Hardcover
Family Affair, July 2012
Paperback
Three Brides, No Groom, July 2012
Trade Size (reprint)
The Unexpected Husband, June 2012
Mass Market Paperback
Touched By Angels, November 2011
Angels Everywhere #3
Mass Market Paperback (reprint)
1225 Christmas Tree Lane, October 2011
Hardcover
God's Guest List, October 2011
Mass Market Paperback
Debbie Macomber's Christmas Cookbook, October 2011
Hardcover
1105 Yakima Street, September 2011
Paperback
Out Of The Rain, August 2011
Paperback
Hannah's List, May 2011
Paperback
A Turn In The Road, May 2011
Blossom Street
Hardcover
The Knitting Diaries, April 2011
Mass Market Paperback
An Engagement In Seattle, March 2011
Paperback
Between Friends, February 2011
Paperback
Family Affair, January 2011
Hardcover
The Sooner The Better, December 2010
Paperback
God's Guest List, November 2010
Hardcover
Christmas In Cedar Cove, November 2010
Paperback
One Simple Act, October 2010
Mass Market Paperback
Call Me Mrs. Miracle, October 2010
Hardcover
74 Seaside Avenue, September 2010
Mass Market Paperback
16 Lighthouse Road, September 2010
Paperback
6 Rainier Drive, September 2010
Mass Market Paperback
92 Pacific Boulevard, September 2010
Mass Market Paperback
44 Cranberry Point, September 2010
Mass Market Paperback
311 Pelican Court, September 2010
Mass Market Paperback
1022 Evergreen Place, September 2010
Mass Market Paperback
8 Sandpiper Way, September 2010
Mass Market Paperback
204 Rosewood Lane, September 2010
Paperback
Thursdays At Eight, July 2010
Paperback
Orchard Valley Grooms: Valerie\stephanie, June 2010
Mass Market Paperback
The Shop On Blossom Street, May 2010
Mass Market Paperback
Dakota Born, May 2010
Dakota #1
Paperback (reprint)
Hannah's List, May 2010
Hardcover
Back On Blossom Street, May 2010
Mass Market Paperback
Midnight Sons, May 2010
Volume 1
Paperback (reprint)
A Good Yarn, May 2010
Blossom Street
Mass Market Paperback (reprint)
The Manning Sisters: The Cowboy's Lady\the Sheriff Takes A Wife, May 2010
Mass Market Paperback
Ready For Love: Ready For Romance\ready For Marriage, May 2010
Mass Market Paperback
Susannah's Garden, May 2010
Mass Market Paperback
Summer On Blossom Street, May 2010
Mass Market Paperback
Twenty Wishes, May 2010
Mass Market Paperback
204 Rosewood Lane, January 2010
Cedar Cove
Paperback (reprint)
16 Lighthouse Road, January 2010
Cedar Cove
Paperback (reprint)
50 Harbor Street, January 2010
Cedar Cove
Mass Market Paperback (reprint)
The Man You'll Marry, January 2010
Mass Market Paperback (reprint)
Mrs. Miracle, December 2009
Paperback (reprint)
Angels at Christmas, November 2009
Paperback
On A Snowy Night, October 2009
Mass Market Paperback (reprint)
The Perfect Christmas, October 2009
Hardcover
Home For The Holidays, October 2009
Mass Market Paperback (reprint)
A Gift To Last, October 2009
Mass Market Paperback (reprint)
That Holiday Feeling, October 2009
Virgin River #8 novella
Mass Market Paperback
Debbie Macomber's Cedar Cove Cookbook, September 2009
Hardcover
92 Pacific Boulevard, September 2009
Cedar Cove
Mass Market Paperback
Almost Home, August 2009
Paperback
Wyoming Brides, August 2009
Mass Market Paperback (reprint)
Summer On Blossom Street, May 2009
Blossom Street #5
Hardcover
Twenty Wishes, April 2009
A Blossom Street Book
Mass Market Paperback (reprint)
The Matchmakers, March 2009
Famous Firsts
Mass Market Paperback
Midnight Sons, February 2009
Volume 1
Paperback (reprint)
Married In Seattle, January 2009
Mass Market Paperback (reprint)
The Manning Grooms, December 2008
Mass Market Paperback (reprint)
Small Town Christmas, November 2008
Mass Market Paperback
A Cedar Cove Christmas, October 2008
Hardcover
8 Sandpiper Way, September 2008
Cedar Cove #8
Mass Market Paperback
Promise, Texas, September 2008
Paperback
The Manning Brides, August 2008
Mass Market Paperback
That Summer Place, July 2008
Paperback
Someday Soon, July 2008
Deliverance Company #1
Mass Market Paperback (reprint)
Always Dakota, June 2008
Dakota #3
Paperback (reprint)
Twenty Wishes, May 2008
Blossom Street #4
Hardcover
Navy Husband, May 2008
Paperback (reprint)
Back On Blossom Street, April 2008
Paperback (reprint)
Heart Of Texas, February 2008
Trade Size
The Manning Sisters, January 2008
Paperback
Dakota Home, December 2007
Paperback
Christmas Wishes, November 2007
Paperback
Where Angels Go, October 2007
Hardcover
74 Seaside Avenue, September 2007
Mass Market Paperback
Heart Of Texas, September 2007
Caroline's Child and Dr. Texas
Paperback
Dakota Born, August 2007
Dakota Trilogy
Mass Market Paperback
Country Brides, July 2007
Mass Market Paperback (reprint)
Back on Blossom Street, May 2007
Knitting #3
Hardcover
Susannah's Garden, April 2007
Paperback (reprint)
Morning Comes Softly, March 2007
Paperback (reprint)
Heart Of Texas Volume One, February 2007
Lonesome Cowboy\Texas Two-Step
Trade Size
Be My Valentine, January 2007
Paperback
Ready For Love, December 2006
Paperback
Glad Tidings, November 2006
Paperback
Christmas Letters, October 2006
Blossom Street
Paperback
6 Rainier Drive, September 2006
Cedar Cove #6
Paperback
No Competition, September 2006
Trade Size
The Wyoming Kid, July 2006
Paperback
A Good Yarn, May 2006
Knitting #2
Paperback (reprint)
Susannah's Garden, May 2006
Hardcover
Hearts Divided, February 2006
Paperback (reprint)
Between Friends, January 2006
Paperback (reprint)
Darling Daughters, January 2006
Paperback (reprint)
Thursdays at Eight, January 2006
Paperback (reprint)
This Matter of Marriage, January 2006
Paperback (reprint)
There's Something About Christmas, November 2005
Hardcover
Home For The Holidays, November 2005
The Forgetful Bride\When Christmas Comes
Paperback (reprint)
The Trouble with Angels, October 2005
Paperback
More Than Words Can Say: Volume 2, October 2005
Trade Size
50 Harbor Street, September 2005
Cedar Cove #5
Paperback
That Summer Place, July 2005
Trade Size
Navy Husband, July 2005
Paperback
The Shop on Blossom Street, May 2005
Knitting #1
Paperback (reprint)
A Good Yarn, May 2005
Knitting #2
Hardcover
Navy Baby, January 2005
Paperback
44 Cranberry Point, November 2004
Cedar Cove #4
Paperback
The House on Blosson Street, May 2004
Hardcover
311 Pelican Court, September 2003
Cedar Cove #3
Paperback
Between Friends, April 2003
Paperback (reprint)
204 Rosewood Lane, September 2002
Cedar Cove #2
Paperback
16 Lighthouse Road, September 2001
Cedar Cove #1
Paperback
That Summer Place, August 1998
Paperback
Reflections Of Yesterday, June 1995
Paperback
A Season Of Angels, December 1993
Paperback
The Manning Brides, November 0000
Mass Market Paperback

Videos
Click Title to Play
Mrs. Miracle