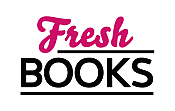 No fooling, it's April books!
Anna J. Stewart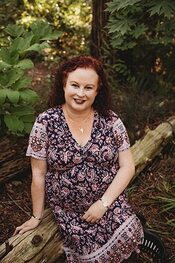 http://www.authorannastewart.com/
Contests
Win 2 Signed Butterfly Harbor Sweet Romances from Harlequin Heartwarming Author Anna J. Stewart

Social Media:
GOODREADS
TWITTER
FACEBOOK

As the author of the Tremayne Family romances (for Berkley), the Lantano Valley Novella series, and the upcoming Butterfly Harbor series (for Harlequin Heartwarming), national bestselling author Anna J Stewart has always had a story in her head or a book in her hand.
Early obsessions with Star Wars, Star Trek, and Wonder Woman set her on the path to creating fun, funny, and family-centric stories with happily ever afters for her independent heroines. Anna's stories have been called, "refreshingly unique, quietly humorous, and profoundly moving" by RT Book Reviews, and NYTimes Bestselling Author Brenda Novak says, "The talented Anna J Stewart never disappoints."
Anna lives in Northern California where she deals with a serious Supernatural and Sherlock addiction, surrounds herself with friends and family and tolerates an overly affectionate cat named Snickers (or perhaps it's Snickers who tolerates her). You can find Anna online at her website and subscribe to her newsletter, which includes a "subscriber only gift box" giveaway with every issue!
Series
Tremayne Family | Lantano Valley | Butterfly Harbor | Honor Bound | Nemesis Files
Books:
Holiday Kisses, April 2019
Butterfly Harbor #5
e-Book
Always the Hero, March 2019
Butterfly Harbor #4
e-Book
The Rancher's Homecoming, December 2018
Return of the Blackwell Brothers
e-Book
His Christmas Carousel Baby, October 2018
e-Book
Tome Wardens, August 2018
e-Book (reprint)
Nemesis in Disguise, June 2018
Nemesis Files #3
e-Book
Nemesis on the Prowl, June 2018
Nemesis Files #2
e-Book
Nemesis in the Night, May 2018
Nemesis Files #1
e-Book
Gone in the Night, October 2017
Honor Bound #2
Paperback
A Dad for Charlie, August 2017
Butterfly Harbor #3
e-Book
Reunited with the P.I., May 2017
Honor Bound #2
Paperback
Once Upon a Christmas, December 2016
e-Book
More Than a Lawman, November 2016
Honor Bound #1
Paperback
A Heartwarming Holiday, October 2016
e-Book
Recipe for Redemption, June 2016
Butterfly Harbor #2
e-Book
The Trouble with Nathan, April 2016
Tremayne Family Romance #3
e-Book
Make Me a Match, February 2016
e-Book
The Bad Boy of Butterfly Harbor, December 2015
Butterfly Harbor #1
e-Book
Bells are Ringing, November 2015
e-Book
Here Comes Trouble, August 2015
Tremayne Family Romance #2
e-Book
Marked For Love, July 2015
Lantano Valley #3
e-Book
Through His Eyes, May 2015
Lantano Valley Novella #2
e-Book
Asking For Trouble, February 2015
A Tremayne Family Romance
e-Book
Reading Between the Lines, January 2015
A Lantano Valley Novella
e-Book
Christmas, Actually, November 2014
e-Book