Naima Simone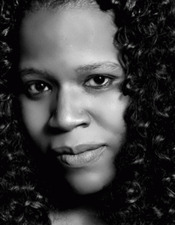 Blogging at Fresh Fiction
Getting the Shaft Fairy Tale Style
February 16, 2017
I love fairy tales. As you might have guessed since the books in my Bachelor Read More...
Naima Simone | I Can't Go for That, No Can Do
September 1, 2016
A couple of weeks ago I was reading the second book in a series that I have been waiting eons on to come out. Like Read More...
Naima Simone | The Only Thing to Fear Is…Spiders, Heights, Indiana Jones Bridges...
June 15, 2015
It all began on the Messiah Lutheran Day Care Center playground one hot, summer afternoon during lunch. As a five year-old, my only thought Read More...
Naima Simone | I Need a Cigarette!
August 4, 2014
On a regular basis I commit one of the worst sins that a reader can perpetrate… I skim through a book before buying it. And Read More...
Naima Simone | What the &%#@! Did You Just Say?!
May 3, 2014
Can I just say this and you not think bad about me? I love to curse. Have ever since I was younger and would giggle Read More...
Naima Simone's love of romance was first stirred by Johanna Lindsey, Sandra Brown and Linda Howard many years ago. Well not that many. She is only eighteen…ish. Though her first attempt at a romance novel starring Ralph Tresvant from New Edition never saw the light of day, her love of romance, reading and writing has endured. Published since 2009, she spends her days—and nights— creating stories of unique men and women who experience the first bites of desire, the dizzying heights of passion, and the tender, healing heat of love.
She is wife to Superman, or his non-Kryptonian, less bullet proof equivalent, and mother to the most awesome kids ever. They all live in perfect, sometimes domestically-challenged bliss in the southern United States.
Series
Secrets and Sins | Guarding Her Body | Simone Bachelor Auction
Books:
A Millionaire at Midnight, February 2017
Bachelor Auction
e-Book
The Bachelor's Promise, September 2016
Bachelor Auction
e-Book
Only For A Night, June 2016
e-Book
The Sutherlands, March 2016
e-Book
The Millionaire Makeover, February 2016
Bachelor Auction
e-Book
Flirting With Desire, December 2015
Noble Pass Affaire
e-Book
Beauty and the Bachelor, August 2015
Bachelor Auction
e-Book
Witness to Passion, June 2015
Guarding Her Body
Paperback
Secrets and Sins: Chayot, August 2014
Secrets and Sins #4
e-Book
Secrets and Sins, August 2014
e-Book
Secrets and Sins: Raphael, May 2014
Secrets and Sins
e-Book
Secrets and Sins: Malachim, October 2013
Secrets and Sins
e-Book
Secrets and Sins: Gabriel, July 2013
A Secrets and Sins Novel
e-Book