Paige Tyler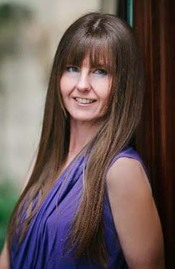 Blogging at Fresh Fiction
Paige Tyler | My Top 3 Favorite Summer Blockbuster Movies
June 9, 2016
Hubby (who is my writing partner) and I spend a lot of our time writing, especially on the weekends. In fact, we probably get about Read More...
Paige Tyler | How do you celebrate release day?
March 3, 2016
To be honest, release day itself is somewhat stressful. It's typically a day full of chaos, phone calls, blog interviews, Facebook parties, and emailing Read More...
Paige Tyler | Secrets from COMPANY OF WOLVES
December 3, 2015
What was your favorite part about writing IN THE COMPANY OF WOLVES? Why Read More...
Paige Tyler | What Characters from the SWAT Series Are Most Like You?
August 20, 2015
If I had to pick characters that have a lot of "me" in them, it would have to be Officer Landry Cooper and his mate Read More...
Paige Tyler | Getting Kendra and Declan Together
May 7, 2015
Thanks so much for having me here today to give you a peek at my new release, Read More...
Paige Tyler | The Werewolves of SWAT (Special Wolf Alpha Team)
January 8, 2015
When I first started writing my Special Wolf Alpha Team (SWAT) Series, I quickly figured out that I needed to re-envision the Read More...
Paige Tyler | HER LONE WOLF (X-OPS 2): Clayne's Side of the Story
November 4, 2014
As everyone who read Book 1 in the X-OPS Series (HER Read More...
Paige Tyler | Building the World of X-OPS
May 15, 2014
My upcoming military/paranormal/romantic-suspense-thriller from Sourcebooks, HER PERFECT MATE (Book One of Read More...
Paige Tyler is a New York Times and USA Today bestselling author of sexy, romantic fiction. She and her very own military hero (also known as her husband) live on the beautiful Florida coast with their adorable fur baby (also known as their dog). Paige graduated with a degree in education, but decided to pursue her passion and write books about hunky alpha males and the kickbutt heroines who fall in love with them.
Series
X-Ops | SWAT | SEALs of Coronado
Books:
Her Rogue Alpha, September 2016
X-Ops #6
Paperback
Strong Silent SEAL, July 2016
SEALs of Coronado #2
e-Book
To Love A Wolf, June 2016
SWAT #4
Paperback
SEAL For Her Protection, April 2016
SEALs of Coronado #1
e-Book
Her Fierce Warror, March 2016
X-Ops #4
Paperback
In The Company Of Wolves, December 2015
SWAT #3
Paperback
Her Special Alpha, August 2015
X-Ops #2
e-Book
Wolf Trouble, August 2015
SWAT #2
Paperback
Hearts in Danger, June 2015
e-Book
Her Wild Hero, May 2015
X-Ops #3
Paperback
Hungry Like The Wolf, January 2015
SWAT #1
Paperback
Her Lone Wolf, November 2014
X-Ops #2
Paperback
Animal Attraction, June 2014
Alaskan Werewolves #1
Paperback
Her Perfect Mate, May 2014
X-OPS #1
Paperback
Caught Red-Handed, October 2010
e-Book