Paige Tyler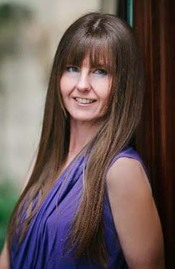 Blogging at Fresh Fiction
Paige Tyler | HER LONE WOLF (X-OPS 2): Clayne's Side of the Story
November 4, 2014
As everyone who read Book 1 in the X-OPS Series (HER Read More...
Paige Tyler | Building the World of X-OPS
May 15, 2014
My upcoming military/paranormal/romantic-suspense-thriller from Sourcebooks, HER PERFECT MATE (Book One of Read More...
Paige Tyler is the USA Today bestselling author of sexy, romantic fiction. She and her very own military hero (also known as her husband) live on the beautiful Florida coast with their adorable fur baby (also known as their dog). Paige graduated with a degree in education, but decided to pursue her passion and write books about hunky alpha males and the kickbutt heroines who fall in love with them.
She is represented by Bob Mecoy.
Books:
Hungry Like The Wolf, January 2015
SWAT
Paperback
Her Lone Wolf, November 2014
X-Ops #2
Paperback
Animal Attraction, June 2014
Alaskan Werewolves #1
Paperback
Her Perfect Mate, May 2014
X-OPS
Paperback
Caught Red-Handed, October 2010
e-Book