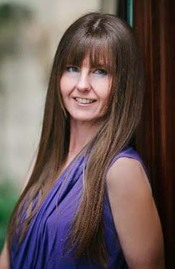 Blogging at Fresh Fiction
Paige Tyler | How to Know When You've Found the One
June 20, 2019
From Zane's Point of View "You want to know how a werewolf realizes when they've found The One, that Read More...
Paige Tyler | My Favorite Scene from WOLF RISING
November 1, 2018
I've always been a sucker for that first "cute-meet" scene in a romance story. You know Read More...
Paige Tyler | What makes shifter heroes and heroines so compelling to write about?
April 5, 2018
My answer to this question is probably different than you'd get out of most writers because I write with a partner—my husband. We Read More...
An Excerpt from WOLF HUNGER
December 7, 2017
"Now that you know everything there is to know about me," she said, licking cheesecake off her fork with a little show of tongue Read More...
Five things that set the shifters from X-Ops apart from others in the paranormal romance world
September 14, 2017
The entire concept of the X-OPS series started around 2011, when the Navy SEALs Read More...
Excerpt from WOLF UNLEASHED
December 8, 2016
Lacey browsed the selection of Blu-ray discs that Alex had set out on the coffee table, trying to imagine him picking them out Read More...
Paige Tyler | Exclusive View of HER ROGUE ALPHA
September 8, 2016
This excerpt is a conversation between the hero, Jayson Harmon, a wounded Special Forces lieutenant, and the deputy director of the Department of Read More...
Paige Tyler | My Top 3 Favorite Summer Blockbuster Movies
June 9, 2016
Hubby (who is my writing partner) and I spend a lot of our time writing, especially on the weekends. In fact, we probably get about Read More...
Paige Tyler | How do you celebrate release day?
March 3, 2016
To be honest, release day itself is somewhat stressful. It's typically a day full of chaos, phone calls, blog interviews, Facebook parties, and emailing Read More...
Paige Tyler | Secrets from COMPANY OF WOLVES
December 3, 2015
What was your favorite part about writing IN THE COMPANY OF WOLVES? Why Read More...
Paige Tyler | What Characters from the SWAT Series Are Most Like You?
August 20, 2015
If I had to pick characters that have a lot of "me" in them, it would have to be Officer Landry Cooper and his mate Read More...
Paige Tyler | Getting Kendra and Declan Together
May 7, 2015
Thanks so much for having me here today to give you a peek at my new release, Read More...
Paige Tyler | The Werewolves of SWAT (Special Wolf Alpha Team)
January 8, 2015
When I first started writing my Special Wolf Alpha Team (SWAT) Series, I quickly figured out that I needed to re-envision the Read More...
Paige Tyler | HER LONE WOLF (X-OPS 2): Clayne's Side of the Story
November 4, 2014
As everyone who read Book 1 in the X-OPS Series (HER Read More...
Paige Tyler | Building the World of X-OPS
May 15, 2014
My upcoming military/paranormal/romantic-suspense-thriller from Sourcebooks, HER PERFECT MATE (Book One of Read More...