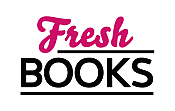 Fall in love with June books!
Susan Elizabeth Phillips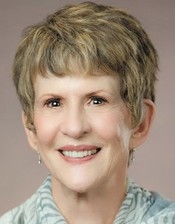 Blogging at Fresh Fiction
Sara Edmonds | You MIght Call Them Quirks, But I Call Them Reading Rituals
September 19, 2009
I have always had a reading ritual- a couple actually. And I prefer to think of them as rituals and not quirks, although some would Read More...
SUSAN ELIZABETH PHILLIPS is a New York Times, Publisher's Weekly, and USA Today bestseller, whose books are published in over 30 different languages.
If you'd like to know more, including info on her newest book, whether any of her books will be made into movies, how to get an autographed book, where she gets her ideas, please visit her website.
Interviews for Susan Elizabeth Phillips
Interview Susan Elizabeth Phillips
February 20, 2011
Series
Chicago Stars
Books:
First Star I See Tonight, July 2017
Mass Market Paperback
First Star I See Tonight, September 2016
Chicago Stars
Hardcover
Heroes Are My Weakness, August 2015
Paperback
Heroes Are My Weakness, September 2014
Hardcover
Ain't She Sweet?, August 2014
Paperback (reprint)
The Great Escape, July 2012
Hardcover
Call Me Irresistible, April 2012
Paperback
Call Me Irresistible, September 2011
Paperback (reprint)
Call Me Irresistible, January 2011
Hardcover
Fancy Pants, January 2011
Mass Market Paperback
Lady Be Good, January 2011
Paperback
What I Did For Love, January 2010
Mass Market Paperback (reprint)
Heaven, Texas, June 2009
Chicago Stars #2
Trade Size (reprint)
What I Did For Love, February 2009
Hardcover
Glitter Baby, January 2009
Mass Market Paperback (reprint)
Natural Born Charmer, May 2008
Chicago Stars #7
Mass Market Paperback (reprint)
Natural Born Charmer, February 2007
Chicago Stars #7
Hardcover
Match Me if You Can, August 2006
Chicago Stars #6
Paperback (reprint)
Nobody's Baby But Mine / This Heart of Mine, April 2006
Two Books In One
Trade Size (reprint)
Match Me If You Can, August 2005
Hardcover
Fancy Pants, March 2005
Trade Size (reprint)
Lady Be Good, July 2004
Paperback (reprint)
Breathing Room, May 2003
Paperback (reprint)
Honey Moon, January 2003
Paperback (reprint)
Kiss an Angel, October 2002
Paperback (reprint)
It Had to Be You, March 2002
Chicago Star/Bonner Brothers series - book #1
Paperback (reprint)
This Heart of Mine, February 2002
Chicago Star/Bonner Brothers series - book #5
Paperback (reprint)
Just Imagine, September 2001
Paperback
First Lady, February 2000
Paperback
Dream a Little Dream, February 1998
Chicago Star/Bonner Brothers series - book #4
Paperback
Nobody's Baby But Mine, February 1997
Chicago Star/Bonner Brothers series - book #3
Paperback
Heaven, Texas, April 1995
Chicago Star/Bonner Brothers series - book #2
Paperback
Hot Shot, June 1991
Paperback

Videos