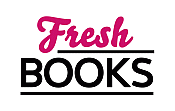 Summer reads begin in June!
Reviews
Her Knight's Quest
by Alexis Morgan
"A very thrilling and romantic magical fantasy!"
Posted March 19, 2013

Sir Duncan, a scholar, is one of five Warriors of the Mist. The warriors have been cursed by the gods, damned, and turned into the gods' avatars. They have been sleeping in a cold river for thousands of years and are only allowed to come forth from the cold river Read more...



A Soul So Wicked
by Sharie Kohler
"Action Packed Thriller"
Posted March 10, 2013

In 70 A.D. Tressa was a healer. She lived in a small cottage along with her husband Michael and her grandmother. They were under the rule of Lord Marshan. One fateful day Tressa was accused of being a witch and sentenced to die. Her husband and grandmother were beaten Read more...



The Water Witch
by Juliet Dark
"This is a thrilling story of love, betrayal, and community"
Posted February 21, 2013

There is trouble brewing in the town of Fairwick. The Witches of the Grove, led by Cailleach McFay's grandmother, are a politically driven group. They are planning to meet soon in order to discuss their plans with the town folk of Fairwick. The Grove would like to permanently close Read more...



Spellfire
by Jessica Andersen
"An battle to win in order to save the earth as we know it"
Posted January 9, 2013

Jessica Anderson made several trips to the Yucatan as a child and found herself fascinated with the Mayan myths and legends. Therefore, when reports came out earlier in 2012 indicating that the world would end on December 21, 21012 at 5am, it fit perfectly with her paranormal series, The Read more...



Joanne Lyons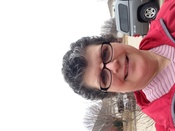 Born in Italy, raised in Northern Illinois, and have been in the North Texas area since 1981. I can speak, read, and write in Italian and use this ability with my full time job within the airline industry. I am happily married to Ernest and we enjoy traveling. . I am also a Breast Cancer Survivor who loves to read, travel, listen to music, crochet, and bake.
Features & Posts
No posts found.
No comments posted.