"Action Packed Thriller"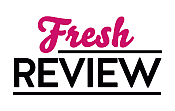 Reviewed by Joanne Lyons
Posted March 10, 2013

In 70 A.D. Tressa was a healer. She lived in a small cottage along with her husband Michael and her grandmother. They were under the rule of Lord Marshan. One fateful day Tressa was accused of being a witch and sentenced to die. Her husband and grandmother were beaten and left in their cottage home to be burned alive. Tressa was sentenced to die by drowning. She could smell the smoke as she was carried away by the guards. Balthazar, posing as smoke, weaved his way toward Tressa and wanted her to seek revenge. He kept promising her life if she would only say that she wanted revenge. Balthazar kept making promises even as Tressa was being wrapped in heavy chains. The guards carried her into the water until she could not feel the bottom and then they let her go. Tressa sank quickly. As the water rose past her lips a vengeful thought entered her mind, "Make him pay and I will be yours."
Balthazar put those words into action. Lord Marshan and every one of his heirs would become a Lycan once they reached the age of maturity. During a full moon they would turn into a Lycan killing innocent humans in order to eat. Darius is Lord Marshan's heir; he has been living with this curse for thousands of years. He was once a peaceful monk whose life was filled with prayer and service. Darius's life changed once he came of age and became a Lycan. His only wish was to find and destroy the demon witch who placed the curse upon him. Darius himself wanted from the curse and to die peacefully.
A SOUL SO WICKED was written by Sharie Kohler. It is the sixth book in The Moon Chasers Series. Sharie Kohler has written a fast paced paranormal romance novel. There is a surprise at every turn that will not only thrill you, but will also have you sitting at the edge of your reading chair. I really enjoyed A SOUL SO WICKED and was sad when the story of Darius and Tressa came to an end. I urge you to purchase and read A SOUL SO WICKED along with the entire Moon ChasersSeries. The books will make a good addition to your home library.
SUMMARY
Sharie Kohler continues her popular Moon Chaser series with a fantastical tale about a lycan and a demon witch who join forces to search for love and redemption.
A lycan generations old, Darius roams the earth seeking redemption as he hunts the one responsible for his terrible curse, determined to make her pay the price for the untold suffering he's brought upon the world. The last thing he expects, however, is to find a tantalizing woman beneath the demon witch who's as desperate for redemption—and love—as he is.
For more than 1,000 years, Tresa, an enslaved demon witch who has spent her long life tormented by the devastating mistakes of her past, has roamed the earth fleeing her demon, trying to make amends and avoid unleashing further evil upon the world. Although she feels deserving of the torment she has brought on herself, in Darius's arms she begins to feel the most dangerous thing of all…hope that maybe passion can burn hotter than the evil hunting her.
---
What do you think about this review?
Comments
No comments posted.

Registered users may leave comments.
Log in or register now!