"A very thrilling and romantic magical fantasy!"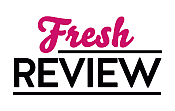 Reviewed by Joanne Lyons
Posted March 19, 2013

Romance Paranormal | Romance Historical
Sir Duncan, a scholar, is one of five Warriors of the Mist. The warriors have been cursed by the gods, damned, and turned into the gods' avatars. They have been sleeping in a cold river for thousands of years and are only allowed to come forth from the cold river when there is a dark cloud of evil magic encompassing the world. Lord Keirthan is practicing very dark evil magic. His wish is to rule all of Agathia and destroy all those who try to fight against his will. In his dungeon he "bleeds" those who exhibit magical powers. He cuts their arteries with a dark magic knife. It pulses and gets stronger as it absorbs the blood. Lord Keirthan has cut the leg of a woman who has magical powers. As the knife is getting stronger, so is Lord Keirthan. Lord Keirthan did not want to kill her just yet, but he knew each time he bled her, her magic grew weaker. Sir Duncan was on his way to Agathia's Sojourn Valley Abbey along with his constant companion Kiva. Kiva is an owl avatar that normally lives in Sir Duncan's shield until he is needed. Sir Duncan and Kiva have developed a strong bond from time that Sir Duncan saved Kiva from death as a fledgling. Lady Lavinia, the abbess, was once again scrying over the green bowl in the garden. She hoped the goddess would hear her plea and show her what the future was bringing to her beloved land of Agathia. The only thing she was able to see in the scrying bowl was a strange man travelling alone on the road leading to the abbey. He would be there in minutes!
Alexis Morgan has written a magical story pitting good against evil. I fell in love with Sir Duncan and all the warriors of the mist, along with the sisters of Agathia's abbey. Once again she brings a fantasy legend to life through her enchanting writing style. You are able to fall in love with her Alpha heroes and the beautiful heroine maids who are not without gumption and guile. Alexis Morgan not only is a reader of romance, but she also spends her days writing about her heroes and heroines. You cannot go wrong by adding Alexis Morgan's the latest Warriors of the Mist book, HER KNIGHT'S QUEST, to your reading list and library shelf. I truly encourage you to either download the book or purchase the book from your local bookstore. You will thoroughly enjoy reading this romantic and thrilling fantasy.
SUMMARY
They are cursed by the gods, and war is their salvation. Love is their deliverance.
For centuries, five legendary warriors have braved battles shoulder to shoulder. But now they must divide and conquer as lone champions against evil.
Duncan, a scholar at heart, is drawn to an isolated abbey rumored to hold the answers to countering the terror unleashed by Duke Keirthan. Inside the cloistered walls lies the hidden collection of forbidden lore on dark magic. But the real key to the salvation Duncan seeks-both for the people of Agathia and his soul-is the abbess herself, Lady Lavinia. Hunted by the duke, who seeks to harvest her powers, Lavinia knows Duncan wants to help her. But can she trust the tortured warrior with her secrets?
In the end, it is only by joining forces that they can save not only those they are sworn to protect but each other.
---
What do you think about this review?
Comments
No comments posted.

Registered users may leave comments.
Log in or register now!