Juliet Dark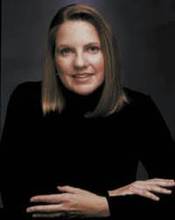 Pseudonym for Carol Goodman.

Carol Goodman grew up on Long Island, attended public school, and started writing at age nine, when her fourth grade teacher introduced the topic "Creative Writing." She wrote a ninety-page, crayon-illustrated epic entitled "The Adventures of the Magical Herd" in which a girl named Carol lives with a herd of magical horses. She knew from that moment that she wanted to be a writer.
During her teens Goodman wrote poetry and was awarded Young Poet of Long Island by Long Island University at the age of 17. She took a break from writing to major in Latin at Vassar College, never realizing that her first published novel would be about a Latin teacher. After college, she worked in publishing and then a series of less demanding office jobs while writing short stories at night. Then she went back to school (to the University of Texas at Austin) to become a high school teacher, rediscovered Latin, and wrote a master's report on young adult fantasy literature. She taught Latin for three years in the Austin Independent School District until her daughter Maggie was born.
A few years (and two unpublished novels) later, Goodman came back to Long Island. She started writing poetry and short stories again and completed her MFA at The New School. She published poems and short stories in literary journals, including The Greensboro Review, Literal Latte, Midwest Quarterly, New York Quarterly and Other Voices. A year after she finished her MFA, Goodman picked up a short story she had written about a Latin teacher at a boarding school in upstate New York (called "Girl, Declined") and started to write her bestselling and critically acclaimed debut novel, The Lake of Dead Languages.
Since its publication, Goodman has been writing full time (The Seduction of Water, The Drowning Tree, The Ghost Orchid) and teaching at The New School. Her new novel THE SONNET LOVER will be published by Ballantine Books in June 2007. Goodman's books have been nominated for the IMPAC award twice, the Simon & Schuster/Mary Higgins Clark award, and the Nero Wolfe Award; The Seduction of Water won the Hammett Prize in 2003. She still lives on Long Island, with her husband, poet/hedge fund manager Lee Slonimsky, her stepdaughter, Nora, her daughter, Maggie, a poodle, Zoë, and a lilac point Siamese cat named Sassy.
Log In to see more information about Juliet Dark
Log in or register now!
Series
Books:
The Angel Stone, October 2013
Paperback / e-Book
The Water Witch, February 2013
Paperback / e-Book
The Demon Lover, December 2011
Paperback / e-Book
The Demon Lover, December 2011
Paperback / e-Book