"This is a thrilling story of love, betrayal, and community"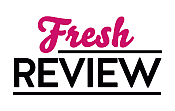 Reviewed by Joanne Lyons
Posted February 21, 2013

There is trouble brewing in the town of Fairwick. The Witches of the Grove, led by Cailleach McFay's grandmother, are a politically driven group. They are planning to meet soon in order to discuss their plans with the town folk of Fairwick. The Grove would like to permanently close the last remaining door to Faerie. If this happens then half of the residents of Fairwick will have to hurry and return to Faerie or wither and die without the door to access alvesgold, which prolongs their lives in the real world. For centuries the fairy, fey, succubae, and other worldly beings would travel through the door to re-energize with alvesgold then return to continue living among the humans in peace. The Grove hate these other worldly beings. This hate has festered for thousands of years.
Cailleach McFay is a professor at Fairwick College and lives in Honey Suckle House located in the town of Fairwick. Though it is in disrepair, Callie loves this house. Callie's parents raised her as a human but shared a secret with her when she was young. Callie's mother was a witch and her father was a Fey Door Keeper. As she grew she inherited both her parents' abilities; however, she was a very clumsy witch and door keeper. It seems that when she would open the door to Faerie or tried to cast a spell trouble was not very far behind. Callie also made a mistake and fell for an incubus pretending to be a real man named Liam. When dead students turned up, Callie had to banish her boyfriend Liam to the Borderlands for all eternity.
In order to help Callie gain better control of her abilities the faculty of Fairwick College brought in a highly recommended Wizard named Duncan to train her. Callie was attracted to Duncan, though she still found herself making love to Liam in her dreams.
THE WATER WITCH is book number two of a well written paranormal trilogy. I was hooked at the prologue and it was very hard to put the book down. Each chapter had a bit of a cliffhanger and you just had to know what was going to happen next. I am looking forward to reading the first and then third book once it is published.
Juliet Dark has woven a beautiful tale of love, friendship and what it means to be part of a community. She gave the town charm and quaintness. Through her descriptions you could visualize the famous fish swimming in the waters surrounding Fairwick. You could also envision the beauty that is Faerie. Juliet Dark created the good witches and succubae professors of Fairwick College to have compassion, humor, gumption, and tenacity. She also provided a conscious to a manipulative life-sucking incubus!
If you like a paranormal that has drama, humor, and suspense, then you will want to purchase Juliet Dark's trilogy.
SUMMARY
Perfect for fans of Deborah Harkness and Elizabeth Kostova, The Water Watch is a breathtakingly sexy and atmospheric new novel of ancient folklore, passionate love, and thrilling magic.
After casting out a dark spirit, Callie McFay, a professor of gothic literature, has at last restored a semblance of calm to her rambling Victorian house. But in the nearby thicket of the honeysuckle forest, and in the currents of the rushing Undine stream, more trouble is stirring. . . .
The enchanted town of Fairwick's dazzling mix of mythical creatures has come under siege from the Grove: a sinister group of witches determined to banish the fey back to their ancestral land. With factions turning on one another, all are cruelly forced to take sides. Callie's grandmother, a prominent Grove member, demands her granddaughter's compliance, but half-witch/half-fey Callie can hardly betray her friends and colleagues at the college. To stave off disaster, Callie enlists Duncan Laird, an alluring seductive academic who cultivates her vast magical potential, but to what end? Deeply conflicted, Callie struggles to save her beloved Fairwick, dangerously pushing her extraordinary powers to the limit—risking all, even the needs of her own passionate heart.
---
What do you think about this review?
Comments
No comments posted.

Registered users may leave comments.
Log in or register now!