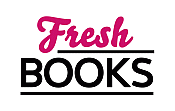 Sweet Reads in February
Reviews
1 - 20 of 197 ( prev | next )
Here To Stay
by Melissa Tagg
"Modern day Hatfields and McCoys set off sparks while saving her family's inn"
Posted April 3, 2014

Adventure Blake "Blaze" Hunziger has returned to his hometown of Whisper Shores, a tourist town on Lake Michigan. Determine to shed his footloose, irresponsible image, he looks forward to finding a job, settling down and proving to his family and neighbors that he's finally grown up, even if he Read more...



Heart Of Gold
by Beverly Jenkins
"Zoey and Henry Adams each find the strength needed to move forward when they experience growing pain"
Posted April 3, 2014

HEART OF GOLD is the latest installment in the Blessings series from award-winning author, Beverly Jenkins. Zoey, daughter of Roni and Reggie Garland is growing up and with that comes growing pains. It's not always easy to know what to do as an adolescent girl, beginning with whether Read more...



Fortune & Fame
by ReShonda Tate Billingsley, Victoria Christopher Murray
"A First Ladies reality TV show brings more hijinks from frenemies Jasmine Bush and Rachel Adams"
Posted April 3, 2014

Jasmine Cox Larsen Bush and Rachel Jackson Adams, two of the most infamous pastors' wives, are back together and as always, trying to one-up each other. In this latest installment, Rachel is prepared to start shooting her reality TV show, First Lady, when Jasmine gets wind of it and Read more...



All That I Desire
by Francis Ray
"Event planner Skylar Dupree sets her sights on silent and sexy security head Rio Sanchez"
Posted October 23, 2013

Skylar Dupree has the job of her dreams. Working as the event director for the Navarone Resorts and Spas means that she's the point person for the charity auction to benefit Mrs. Grayso's favorite charity. No way will she mess that up. Besides, it also means that she Read more...



Paige Rewritten
by Erynn Mangum
"Qurky, laugh-out-loud look at the life of a young Christian who still has some things to work out"
Posted October 23, 2013

Paige Alder is a young woman whose life is everything she could want. She is dating a guy she really likes. She is offered a raise to do the job she's already doing. She has good friends, a solid family and her faith is strong. Except she doesn't Read more...



The King
by Steven James
"FBI Special Agent protects his fiancee and daughter from not one, but two known serial killers"
Posted October 23, 2013

I have yet to read a Patrick Bowers novel that I didn't like. Admittedly, this one wasn't my favorite though I enjoyed it very much. THE KING is not quite the final book in The Bowers Files series, although the name would seem to imply otherwise Read more...



Two Of A Kind
by Yona Zeldis McDonough
"Interior decorator and doctor, both widowed, overcome children, family and business to find love"
Posted August 8, 2013

Every now and then I stumble upon a truly delightful piece of women's fiction. TWO OF A KIND falls into that category. Christina Connelly, an interior decorator, is widowed, raising her teenaged daughter as a single mom, with the help of a few of her neighbors and friends. The Read more...



After The Dawn
by Francis Ray
"A journalist's long ago crush must join her in saving her family's business from ruin"
Posted August 8, 2013

Just before he passes away, Samantha Collin's grandfather, Abe, hands over the reins of the family business to her. It seems that her grandfather suspects something foul is happening at Collins Industry and he trusts Samantha to turn the failing company around. Only he expects her to work with Read more...



A Brother's Honor
by Brenda Jackson
"Sizzling romance between CEO and corporate consultant against backdrop of family murder mystery"
Posted August 8, 2013

Upon the passing of his grandfather, Jace Granger is determined to assume the reins of Granger Aeronautics, with the help of his brothers, Caden and Dalton. But the business is in trouble and neither Caden, a rising star in the music world, nor Dalton, a philandering businessman, is initially inclined Read more...



The Sword Dancer
by Jeannie Lin
"A sword dancer and thief catcher find themselves both attracted and at odds as she uncovers her past"
Posted August 8, 2013

I've been fascinated by China since I read Pearl S. Buck's The Good Earth as a young girl. Since then other books, like Amy Tan's The Joy Luck Club and Patti Lacy's, Reclaiming Lily, have added to my understanding of and affection for Chinese culture. Jeannie Read more...



All That I Need
by Francis Ray
"Sparks fly between travel writer Fallon and auction house owner Lance, with love sure to win the day"
Posted August 8, 2013

Francis Ray continues her journey down through the lives and loves of the friends of the Grayson family. In ALL THAT I NEED, Ray tells the story of travel writer Fallon Marshall and businessman/auction house owner Lance Saxton. Lance is a self-proclaimed bachelor who is beginning to think Read more...



Pastors' Wives
by Lisa Takeuchi Cullen
"Funny, insightful behind the scenes look at the lives of the women married to the men married to God"
Posted August 8, 2013

PASTORS' WIVES gives readers an insightful behind the scenes look at what life is like for those who are married to those who are married to God. The women in PASTORS' WIVES provide varying takes on what it means to be the woman behind the man of God. Ruthie's Read more...



Never Say Never
by Victoria Christopher Murray
"Delightful, disturbing tale of woman who assuages her grief in the arms of her best friend's husband"
Posted August 8, 2013

Miriam, Emily and Michellelee have been best friends since they became college roommates years ago. Naturally, when Miriam's husband, Chauncey, dies in a fire, Emily, her husband, Jamal—Chauncey's best friend—and Michellelee are there for her. But when, lost in grief, Miriam and Jamal's comfort for Read more...



The Air We Breathe
by Christa Parrish
"Interwoven stories of a teen and a mother who both must overcome their pasts to find happiness"
Posted April 14, 2013

THE AIR WE BREATHE is two stories, two very interesting, interwoven stories, which eventually become one, the story of how to move beyond one's past to live one's present...and hope for one's future. Molly Fisk is a teenager trapped inside her home, an apartment above a Read more...



Friendship Bread
by Darien Gee
"Delightful tale of love, friendship and loss in a small town wrapped around a mysterious bread"
Posted April 9, 2013

Drastically impacted by a personal tragedy, Julia Evarts has been unable to move on with her life despite having a husband and a five-year-old daughter. Madeline Davis, proprietor of the Tea Salon, is barely hanging on, her business suffering from a lack of customers. Hannah de Brisay, famed Read more...



Threads of Hope
by Christa Allan
"Warm women's fiction about a young writer seeking the path to happiness"
Posted April 8, 2013

Nina O'Malley wants to be a NYC magazine editor, especially after losing out on a promotion in her suburban publication and breaking up with her boyfriend. When her current editor hands her an assignment she considers to be more fluff than meat, Nina only redoubles her efforts and determination Read more...



The Feminist And The Cowboy
by Alisa Valdes
"Real life romance between a cowboy and best-selling authors challenges her beliefs"
Posted April 8, 2013

THE FEMINIST AND THE COWBOY is a memoir of sorts. In actuality, it's the retelling of a segment in the life of a best-selling author, one in which she searches not only for romance, but for a better understanding of who she is as an accomplished woman in Read more...



The Song Remains The Same
by Allison Winn Scotch
"Honest, poetic and sometimes raw look at what happens when a woman loses her memory"
Posted January 11, 2013

Nell survived. But as one of two people who lived following a plane crash, Nell has no memory of her life or even the crash. Her mind is a blank slate. Once her body begins to heal, she must find or craft a life that feels right to her. Her Read more...



Death, Taxes, and Peach Sangria
by Diane Kelly
"Holloway continues taking down tax cheats, even terrorist money launderers, with humor and spunk"
Posted December 21, 2012

I'm loving this series! Tara Holloway is my kind of heroine: smart, feisty, not overly feminine but not anti- feminine, competent and although a bit insecure when it comes to affairs of the heart, not unwilling to take a risk to find true love. In DEATH, TAXES AND PEACH Read more...



Death, Taxes, and Extra-Hold Hairspray
by Diane Kelly
"Hilarious tale of IRS agent up against a southern militia group as well as a megachurch pastor"
Posted October 10, 2012

IRS Special Agent Tara Holloway has her hands full. If it's not the backwoods militants who threaten her safety or the megachurch pastor who is using his church like a personal ATM, then it's the sticky extra-hold hairspray that her boss favors for her pink beehive. Tara Read more...



Patricia Woodside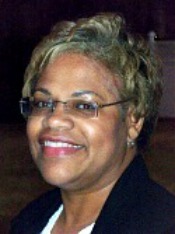 http://readinnwritin.blogspot.com
Hi! I'm a native New Yorker, now living in Central FL. I read voraciously. It's a rare occasion to find me without a book in my hands, my purse, my car...wherever I am.

My favorite reading material would be inspirational fiction, followed by romance--if I can combine these two, I'm in heaven!--then women's fiction, young adult and biographies. Truth be told, though, I'll read almost anything. (Except erotica. Personal preference. No knock on the genre.)

I'm an IT professional, a pastor's wife, and mother of three boys. I'm also a short story author and aspiring novelist. I need to escape life's mayhem to keep my sanity. I choose to do so through books.
Features & Posts
No posts found.
No comments posted.