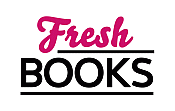 New Year, New Books in January
Francis Ray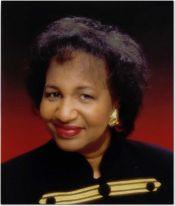 Blogging at Fresh Fiction
Francis Ray - The Graysons of New Mexico
December 10, 2007
First of all I'd like to thank the wonderful folks at Fresh Fiction for making this possible. It's always a pleasure to reach Read More...
New York Times and USA Today bestselling author Francis Ray is a native Texan and lives in Dallas. She is a graduate of Texas Woman's University. In 1999 and 2000 she was nominated for Texas Woman's University Distinguished Alumni Award. December 2010, Ms. Ray delivered the university's winter commencement address.
Ms. Ray's titles consistently make bestseller's lists such as Blackboard and Essence Magazine. INCOGNITO, her sixth title, was the first made-for-TV movie for BET. She has written forty titles to date. Awards include Romantic Times Career Achievement, EMMA, The Golden Pen, The Atlantic Choice, and Borders 2008 Romance Award for Bestselling Multicultural Romance...
THE TURNING POINT, her first mainstream, was a finalist for the prestigious HOLT Medallion Award. At the release event for THE TURNING POINT in May 2001, she established The Turning Point Legal Fund to assist women of domestic violence to help restructure their lives.
Her second mainstream, I KNOW WHO HOLDS TOMORROW, May 2002, made the bestseller's list of The Dallas Morning News, Blackboard, Black Expressions Book Club, and Essence Magazine. The book was one of five titles selected as Book Club Favorites for Black Issues Book Review Best of 2002.
SOMEBODY'S KNOCKING AT MY DOOR, her third mainstream, was released May 2003 and made bestseller's lists across the country. ROCKIN' AROUND THAT CHRISTMAS TREE, a holiday collaboration with Donna Hill, came out in November 2003. Other books include SOMEONE TO LOVE ME December 2003, TROUBLE DON'T LAST ALWAYS January 2004, FIRST TOUCH February 2004, WHOLE LOTTA LOVE February 2004, LOVE AT LEO'S July 2004, and THE FALCON SAGA August 2004. Her fourth mainstream, LIKE THE FIRST TIME, was released in May 2004 and also made the Essence bestseller's list.
January 2005 continued the Living Large stories, a concept of Ms. Ray's of fashionable and fabulous full-figured women with BIG GIRLS DON'T CRY. February 2005 was a major personal triumph with the release of her first Christian fiction, Then Sings My Soul, in a trade anthology from Harlequin/Steeple Hill titled HOW SWEET THE SOUND. March 2005 saw the release of the long-awaited continuation of The Graysons of New Mexico series with YOU AND NO OTHER. Her fifth mainstream and thirtieth title, ANY RICH MAN WILL DO, was released October 2005 and made the Essence list two months in a row.
In 2005 two of Ms. Ray's titles, SOMEONE TO LOVE ME and I KNOW WHO HOLDS TOMORROW were released in hard cover with large print by Thorndike. In 2006 TROUBLE DON'T LAST ALWAYS, HOW SWEET THE SOUND, and ANY RICH MAN WILL DO were selected by Thorndike as well.
IN ANOTHER MAN'S BED, her sixth mainstream and Book #3 of the Invincible Women Series was released February 2007. NOT EVEN IF YOU BEGGED — Book #4 in the series came out January 2008 and made #3 on Essence Magazine's bestseller's list.
IRRESISTIBLE YOU — Book #4 of the Graysons of New Mexico — hit stores March 2007. Book #5 — ONLY YOU — was released October 2007. THE WAY YOU LOVE ME is Book # 1 of the new and exciting Grayson Friends Series and was released August 2008. Book #2 of the series, NOBODY BUT YOU, hit stores March 2009 and promptly made the New York Times and USA Today bestseller's list. NOBODY BUT YOU was named Borders books best selling multicultural romance of 2008. ONE NIGHT WITH YOU, Book #3 was released November 03, 2009.
Leading off 2010 was IF YOU WERE MY MAN, book # 6 in the Invincible Women series. March 30th was the reissue readers have clamored for, FOREVER YOURS, book # 1 of the Taggart/Falcon series. A brand new release, IT HAD TO BE YOU, book # 4 in the Grayson Friends series, hits bookstores April 27th ONLY HERS, book # 2 in the Taggart/Falcon series, was reissued August 2nd. Closing out the year on December 7th was the reissue of HEART OF THE FALCON, book # 3 Taggart/Falcon series.
Scheduled for 2011 is BREAK EVERY RULE on March 29. TWICE THE TEMPTATION, Ms. Ray's first collection of short stories,and UNDENIABLE both will hit stores on June 21st. November 01 will see the reissue of TROUBLE DON'T LAST ALWAYS, Ms.Ray's first mainstream and the book that moved her to establish The Turning Point Legal Fund in 2001.
The 2012 schedule was recently announced. Three 'KISS" books will continue the Grayson Friends series - A SEDUCTIVE KISS - January 31st, WITH JUST A KISS - February 28th, and A DANGEROUS KISS - July 2012. WHEN TOMORROW COMES, a mainstream, will be in stores June 05, followed by another mainstream as yet untitled in November.
Ms. Ray passed away in 2013.
Log In to see more information about Francis Ray
Log in or register now!
Series
Books:
You Make It Feel Like Christmas, October 2021
Trade Size / e-Book
All That I Desire, September 2020
Grayson Friends #10
Trade Size / e-Book (reprint)
A Dangerous Kiss, September 2020
Grayson Friends #7
Trade Size / e-Book (reprint)
All That I Need, August 2020
Trade Size / e-Book (reprint)
With Just One Kiss, August 2020
Trade Size / e-Book (reprint)
A Seductive Kiss, July 2020
Grayson Friends #5
Trade Size / e-Book (reprint)
All I Ever Wanted, July 2020
Trade Size / e-Book (reprint)
It Had to Be You, April 2020
Trade Size / e-Book / audiobook (reprint)
One Night With You, April 2020
Trade Size / e-Book (reprint)
The Way You Love Me, January 2020
Trade Size / e-Book (reprint)
Nobody But You, January 2020
Grayson Friends #2
Trade Size / e-Book (reprint)
All That I Desire, November 2013
Grayson Friends #11
Paperback / e-Book
All That I Need, July 2013
Paperback / e-Book
After The Dawn, June 2013
Family Affair #3
Paperback / e-Book
All I Ever Wanted, March 2013
Paperback / e-Book
A Dangerous Kiss, June 2012
Grayson Friends Series #7
Mass Market Paperback / e-Book
When Morning Comes, June 2012
Mass Market Paperback / e-Book
With Just One Kiss, March 2012
Grayson Friends #6
Paperback / e-Book
A Seductive Kiss, February 2012
Grayson Friends #5
Paperback / e-Book
The Wish: A Bonus Holiday Short Story, December 2011
e-Book (reprint)
Trouble Don't Last Always, November 2011
Paperback / e-Book
Undeniable, July 2011
Paperback
Break Every Rule, April 2011
Falcon #2 (Revised and Expanded)
Mass Market Paperback
Heart Of The Falcon, December 2010
Paperback
It Had To Be You, May 2010
Grayson Friends #4
Mass Market Paperback
Forever Yours, April 2010
Taggart Brothers
Paperback (reprint)
If You Were My Man, March 2010
Paperback
One Night With You, November 2009
Grayson Friends
Mass Market Paperback
And Mistress Makes Three, July 2009
Paperback
Nobody But You, March 2009
Grayson Friends #2
Mass Market Paperback
Until There Was You, November 2008
Grayson Friends #1
Mass Market Paperback
The Way You Love Me, September 2008
Grayson Friends
Mass Market Paperback
Not Even If You Begged, February 2008
Paperback
Only You, October 2007
Grayson
Paperback
Silken Betrayal, August 2007
Mass Market Paperback
Undeniable, July 2007
Mass Market Paperback
Irresistible You, March 2007
Graysons of New Mexico
Paperback
In Another Man's Bed, February 2007
Invincible Women Series #3
Trade Size
You and No Other, January 2007
A Grayson Novel
Paperback (reprint)
Someone to Love Me, January 2007
Paperback (reprint)
Dreaming of You, September 2006
The Graysons of New Mexico Series
Paperback
Chocolate Kisses, July 2006
Trade Size / e-Book
Any Rich Man Will Do, October 2005
Trade Size
Someone to Love Me, April 2005
Paperback
You and No Other, March 2005
The Graysons of New Mexico Series
Paperback
How Sweet the Sound, February 2005
Trade Size / e-Book
Big Girls Don't Cry, January 2005
Paperback
Let's Get It On, November 2004
Trade Size
Rockin' Around the Christmas Tree, November 2004
Paperback (reprint)
Winter Nights, October 2004
Paperback (reprint)
Falcon Saga, August 2004
Three connecting stories of love and devotion.
Paperback (reprint)
Like the First Time, May 2004
Prequel to "Any Rich Man Will Do" and "In Another Man's Bed"
Trade Size
First Touch, February 2004
Trade Size
Trouble Don't Last Always, January 2004
Trade Size (reprint)
A Whole Lotta Love, January 2004
Paperback
Rockin' Around That Christmas Tree, November 2003
A Holiday Novel
Hardcover
Somebody's Knocking at my Door, April 2003
Sequel to "Trouble Don't Last Always"
Trade Size
Living Large, January 2003
Paperback
Gettin' Merry, October 2002
Hardcover
I Know Who Holds Tomorrow, April 2002
Trade Size
Going to the Chapel, June 2001
Paperback
The Bargain, November 2000
Paperback (reprint)
Della's House of Style, July 2000
Paperback
Until There Was You, August 1999
The Graysons of New Mexico Series
Paperback
Rosie's Curl and Weave, February 1999
Paperback (reprint)