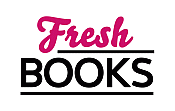 Spring for these books in March
Reviews
Enclave
by Ann Aguirre
"I Highly Recommend this Fast-Paced Post-Apocolyptic YA Novel!"
Posted July 8, 2011

After reading Shady Lady, I was eager to move on to the other Ann Aguirre novel I had, ENCLAVE, a YA story. ENCLAVE is promoted as similar to The Hunger Games, which I've never read. This story was a smidgen slow, but once it gets Read more...



Wickham's Diary
by Amanda Grange
"A Must for Austen Lovers!"
Posted July 8, 2011

I love all Ms. Austen's....movies. Ok, so embarrassing, I've never actually read any Jane Austen, but I LOVE all the Austen-based movies, so I was psyched to see WICKHAM'S DIARY by Amanda Grange on our list. His less-then polished background is hinted at (at Read more...



Shady Lady
by Ann Aguirre
"Greatest compliment I could give is that she reminds me of Kim Harrison, one of my favorite authors of all time."
Posted July 8, 2011

I had never read a Corine Solomon book before, but SHADY LADY sounded good and I have a passing acquaintance with the author, so I thought I'd read it. I was not disappointed. Corine's story gets started immediately, with an introduction of her character in her pawn shop Read more...



The Breakout Novelist
by Donald Maass
"If you don't own any Donald Maass books, this is the one to get!"
Posted July 8, 2011

As I writer, I was psyched to read THE BREAKOUT NOVELIST by the great Donald Maass who is a giant in the publishing industry. This book has so much information in it, you may want to just nibble your way through, as there is too much information to consume large Read more...



Mercy
by Rebecca Lim
"Intriguing Start to a New Series Featuring Angels"
Posted June 3, 2011

The main character in this book is Carmen Zappacosta...or is it MERCY? She's not sure at first, as she only has remnants of her memory. The only things Mercy knows for sure are that this is NOT her body and it's not the first time she's Read more...



Department 19
by William Hill
"This Vampire Book has Violent, Not Sparkly, Vampires"
Posted June 2, 2011

Jamie Carpenter thought he had a normal life, until the guys in black showed up one night and shot his father to death. After that, he and his mother moved. A lot. It was hard for Marie Carpenter to maintain a job; harder still for Jamie to behave at school Read more...



The Dressmaker of Khair Khana
by Gayle Tzemach Lemmon
"Very Interesting Story of the Plight of Afghani Women"
Posted June 2, 2011

THE DRESSMAKER OF KHAIR KHANA gives us a glimpse of what it's like to be a woman in Afghanistan at a time when we, as Americans, assume we know that they are oppressed. In reality, the capital city of Khair Khana was a liberated city where women worked, were Read more...



The Provence Cure For The Brokenhearted
by Bridget Asher
"Everyone Needs a "Lost Summer.""
Posted June 2, 2011

Heidi and her son, Abbott, are barely keeping their heads above water two full years after the death of her husband, Henry. Henry was the love of Heidi's life and although she knows she needs to move on for her own sake as well as that of young Abbott Read more...



Sphere
by Michael Crichton
"This Story of the Deep Make My Skin Crawl!"
Posted June 2, 2011

This is a super-intelligent sci-fi about the consequences of finding a SPHERE inside a space-age ship under the ocean. Michael Crichton covered a myriad of consequences to finding a spaceship under the ocean and opening the sphere within. The book opens with a doctor being contacted for Read more...



Fang Me
by Parker Blue
"Fang-tastic Ending to Parker Blue's Trilogy"
Posted May 11, 2011

FANG ME is the third in the Val Shapiro series and the best by far. Val is really in the thick of things now, what with trying to figure out what happened to a valuable set of books her father bequeathed her. She gave them to her demon cousin for Read more...



Bite Me
by Parker Blue
"First Book in the Series has Some Bite!"
Posted May 11, 2011

BITE ME is the first in a series by Parker Blue and stars Val Shapiro, a half succubus/half human vampire hunter. Definitely a twist on all those vampire stories out there! From the get-go, we are launched into Val's situation: her mother has just kicked her out Read more...



Daybreak Zero
by John Barnes
"A Complex Post-Apocalyptic Story"
Posted May 10, 2011

It probably would have helped if I had read the precursor to DAYBREAK ZERO, but John Barnes does a darn good job of catching us up without it being overwhelming. After Daybreak, a mysterious, moon-based entity, has done its best to destroy all human life on Earth, it continues Read more...



Try Me
by Parker Blue
"Tension, romance, and a larger cast of characters make for a great book 2"
Posted May 10, 2011

This is the second book in the Val Shapiro series by Parker Blue. TRY ME has Val feeling a little more sure of herself and her abilities. In the beginning, there is a perplexing issue with Dan, who is suddenly giving Val the cold shoulder, but we the reader don Read more...



The Soldier
by Grace Burrowes
"A Historical Fiction for Modern Times!"
Posted April 29, 2011

THE SOLDIER by Grace Burrowes is full of strong-willed characters; from the soldier himself, Devlin St. Just, to his love interest, Emmaline, to the young girl Winnie, personalities are clashing left and right. Things are going along just fine for Emmaline Farnum, or Emmie as she is called, as Read more...



Saving Zo
by Alyson Noël
"A Young Girl Struggles Up Out of Her Sister's Shadow"
Posted April 24, 2011

Alyson Noel is not new to the teen scene when it comes to books. Her latest teen protagonist is Echo, who is trying to make sense of life after the murder of her sister Zoe. Echo is now dealing with overprotective parents who ignore her when she's home and Read more...



Lara Taylor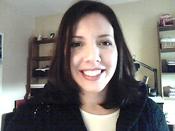 http://www.lara-lalaland.blogspot.com
SAHM of 3 little ones. I maintain 3 blogs and contribute to Today's Mama. If I am not writing, eating, sleeping or taking care of my children, I'm reading!
Features & Posts
No posts found.
No comments posted.