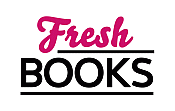 Great Summer reading - June releases
"Everyone Needs a "Lost Summer.""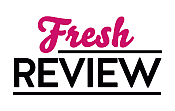 Reviewed by Lara Taylor
Posted June 2, 2011

Heidi and her son, Abbott, are barely keeping their heads above water two full years after the death of her husband, Henry. Henry was the love of Heidi's life and although she knows she needs to move on for her own sake as well as that of young Abbott, she still sees him everywhere and refuses to make changes at home, even though she's aware it's not healthy. Finally, her mother decides she needs a "lost summer" at the family home in Provence, France, hence the title: THE PROVENCE CURE FOR THE BROKENHEARTED. Heidi takes her sister's stepdaughter along and she, Abbott, and Charlotte try their hands at healing and changing while renovating the family home which has suffered a fire in the kitchen. While there, she encounters other, older memories and people from her childhood that could be the key to moving forward.
Ms. Bridget Asher skillfully handles the grief of her characters, balancing food metaphors with family dynamics and history in conjunction with the symbolic renovation of the house in France. While there are periods where Heidi's internal dialogue begins to ramble, overall, the story is engaging and hard to resist. I personally love food! I love a story that includes descriptions of meals and food preparation. It makes me feel like I'm really there; it adds dimension to the story, some texture, color and smell. I am a person that enjoys "cozy" and that seems to be a by-product of meal descriptions- instant coziness! If you like stories about characters that change and triumph with flawed but ultimately strong female characters, this is for you!
SUMMARY
Brokenhearted and still mourning the loss of her husband, Heidi travels with Abbott, her obsessive-compulsive seven- year-old son, and Charlotte, her jaded sixteen-year-old niece, to the small village of Puyloubier in the south of France, where a crumbling stone house may be responsible for mending hearts since before World War II. There, Charlotte confesses a shocking secret, and Heidi learns the truth about her mother's "lost summer" when Heidi was a child. As three generations collide with one another, with the neighbor who seems to know all of their family skeletons, and with an enigmatic Frenchman, Heidi, Charlotte, and Abbot journey through love, loss, and healing amid the vineyards, warm winds and delicious food of Provence. Can the magic of the house heal Heidi's heart, too?
---
What do you think about this review?
Comments
No comments posted.

Registered users may leave comments.
Log in or register now!