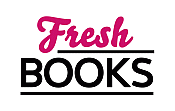 Great Summer reading - June releases
"This Vampire Book has Violent, Not Sparkly, Vampires"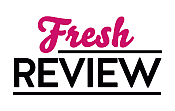 Reviewed by Lara Taylor
Posted June 2, 2011

Jamie Carpenter thought he had a normal life, until the guys in black showed up one night and shot his father to death. After that, he and his mother moved. A lot. It was hard for Marie Carpenter to maintain a job; harder still for Jamie to behave at school. And then one night, several years later, the men in black return after a series of bizarre events that leave Jamie confused and reeling. Just to really cap off his evening, Frankenstein shows up. It is through this literary great that Jamie is first introduced to DEPARTMENT 19. What is Department 19? Well, if I tell you that, I ruin the whole story! Suffice it to say, vampires (and even a few werewolves) make a regular appearance, snatch his mom, and generally try to kill him. There is some forbidden romance, a lot of violence, blood, guts and gore (don't say I didn't warn you!) and more challenges for the protagonist than you can shake a stick at!
I thought this was a good story, although it stalled a bit here and there. It was almost as if the author wasn't sure how to move the story forward. While this says it's for ages 14 and up, I would be leery of letting my young teen read it. I'm a fan of fast-moving action stories, but young people, in my opinion, don't need MORE exposure to violence and blood, which is about 50% of this book. My nephew is 14 and I'd say, I wouldn't want him to read it, but again, that's just me. I'd recommend 16 and up.
The author definitely has a flair for action and individual sections of the book are intriguing and well-done. But as a whole, the overall arc of the story was not tight enough, nor tense enough, for me. I think he could have told this story in fewer than 540 pages, too. The thing is, I wouldn't say not to read this; on the contrary I thought it was an interesting take on vampires and I came to care for the lead characters, wanting to know what happened to them, but I did skim a bit, here and there. Also, I think the bad guys were very well-developed, their personalities seen from various perspectives, but the good guys were a little generic for me. I'd say, with some tweaking, this could be fantastic, but right now, I'd say it was pretty good. Keep in mind that a young adult might not notice those things that bothered me, as an adult....but I will say, I read a lot of young adult fiction and there are other series I would not have had a complaint about, that's all.
SUMMARY
Jamie Carpenter\'s life will never be the same. His father is dead, his mother is missing, and he was just rescued by an enormous man named Frankenstein. Jamie is brought to Department 19, where he is pulled into a secret organization responsible for policing the supernatural, founded more than a century ago by Abraham Van Helsing and the other survivors of Dracula. Aided by Frankenstein's monster, a beautiful vampire girl with her own agenda, and the members of the agency, Jamie must attempt to save his mother from a terrifyingly powerful vampire. Department 19 takes us through history, across Europe, and beyond - from the cobbled streets of Victorian London to prohibition-era New York, from the icy wastes of Arctic Russia to the treacherous mountains of Transylvania. Part modern thriller, part classic horror, it\'s packed with mystery, mayhem, and a level of suspense that makes a Darren Shan novel look like a romantic comedy.
---
What do you think about this review?
Comments
No comments posted.

Registered users may leave comments.
Log in or register now!