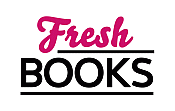 Summer reads begin in June!
"Jaime Rush's Darkness series will have you hooked before you know it."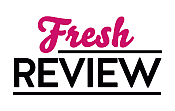 Reviewed by Rosie Bindra
Posted February 20, 2010

When Zoe Stoker started looking into her father's Army background, she never imagined it would cause her to run for her life. All her life, whenever Zoe became overwhelmed with emotion, she would cause objects to move. In order to control that, she recites the names of tropical islands she'd like to visit someday. When someone breaks into her tattoo shop and tries to kill her, Zoe ends up on the run, eventually teaming up with a group of people called the Offspring.
Rand Brandenburg is a loner and that's just the way he likes it. His power, seeing the future, enables him to become a skillful gambler, which is also what put him in the path of the same people who want to kill Zoe. Rescued by the Offspring, he has reluctantly become a member of their group. When he meets Zoe, he's more determined than ever to keep his loner lifestyle, even going as far as to tell her there can never be anything between them, because if you don't care about anyone, then you can't lose them. As their enemy gets closer though, so do Rand and Zoe, and if Rand can put his trust in Zoe, she may end up saving him.
Reminiscent of the X-Men, OUT OF THE DARKNESS is the second book in Jaime Rush's Darkness series. Having not read the previous book in the series, PERFECT DARKNESS, it took me a bit to really get into the story, but once I did, I was hooked. The characters are interesting and engaging and the fact that they have powers make them that much cooler. One of the standouts for me was a secondary character, Cheveyo, even more so than the lead pair. He's a very dark and mysterious person and makes you want to learn even more about him and his background. OUT OF THE DARKNESS was a thrilling paranormal that will have you hooked on a new series. I can't wait to read the first book in the series. Hopefully it'll tide me over while I wait for the third book, TOUCHING DARKNESS, which is to be released in May 2010.
SUMMARY
They live ordinary lives, but they are extraordinary. They are the Offspring, children of a mysterious experiment gone awry—and they are in terrible danger.
Rand Brandenburg can see the future, yet thus far all he has done with his unique ability is become a skillful gambler. But according to the Offspring, his power has made him a target and could get him killed. So the loner used to living on the edge is now hiding out with others just like him, including Zoe Stoker, a mysterious redhead who has his heart soaring.
But that's not the only thing Zoe's got flying. All her life, whenever she felt anything too intensely, objects would start moving. She's never been able to control her power, so instead she's shut down her emotions. Now, as a powerful enemy approaches, she's losing control of her heart. But letting love lead her out of the darkness might save her life . . .
---
What do you think about this review?
Comments
No comments posted.

Registered users may leave comments.
Log in or register now!