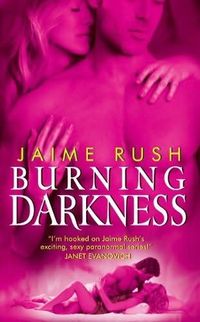 Purchase
RT Book Reviews, The Romance Reviews, and Night Owl Reviews Top Picks!
Offspring #4
Avon
February 2011
On Sale: January 25, 2011
Featuring: Fonda Raine; Eric Aruda
384 pages
ISBN: 006201885X
EAN: 9780062018854
Kindle: B004G8P1HY
Mass Market Paperback / e-Book
Add to Wish List

Paranormal | Romance Paranormal | Fantasy Urban
Trained assassin Fonda Raine has her sights locked on Eric Aruda, one of the rogue Offspring-a pyrokenetic who can create fires at the merest thought. But Fonda has powers of her own, and her ability to project an astral self enables her to go exactly where she wants to be-into Eric's bed.
Eric is stunned by the inexplicable affection of his mysterious enchantress, unaware that Fonda plans to seduce him and then eliminate him. But the game changes radically with the arrival of an assassin from hell with orders to destroy them both. And suddenly Fonda and Eric have only two choices: join forces or go down in flames.
Offspring

A Perfect Darkness
#1.0
Amazon.com | BN.com | | |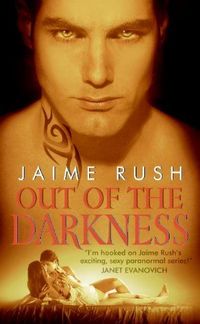 Out Of The Darkness
#2.0
Amazon.com | BN.com | | |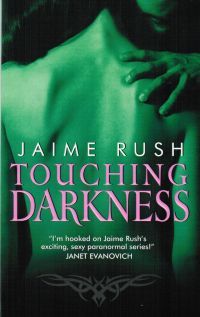 Touching Darkness
#3.0
Amazon.com | BN.com | | |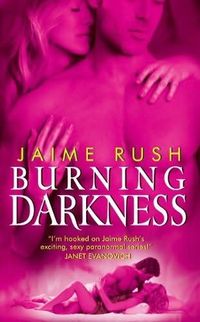 Burning Darkness
#4.0
Amazon.com | BN.com | | |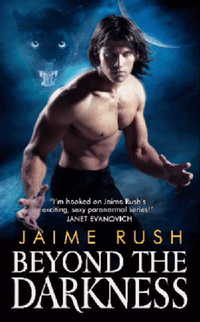 Beyond The Darkness
#5.0
Amazon.com | BN.com | | |
Comments
46 comments posted.
Re: Burning Darkness

Oh my... anything against a child, rape and incest. Beyond
those anything goes depending on the motive and such.
(Michele Powell 1:46am January 31, 2011)
Betrayal of trust would be my biggest unforgivable act.
(Joanne Reynolds 6:24am January 31, 2011)
an act that our soldiers might have to do while serving our country... and when my son was in iraq yours and a few other books were what gave me a few hours to loose myself and not worry by reading,
(Melisa Clark 6:25am January 31, 2011)
Gratuitous violence or cruelty to anyone.
(Mona Garg 9:15am January 31, 2011)
Oh what a yummy cover!!! As for your question, depends of what "unforgivable" is and to whom it is committed and how the affected person deals with it and decides to "forgive" the culprit or not.
(Maria Antunes 9:15am January 31, 2011)
Romance and suspense...a perfect combination for a novel!
Thanks for the opportunity to win.
(Leanna Morris 9:20am January 31, 2011)
Severe violence against a child is the first thing that comes to mind when I consider unforgiveable acts.
(G S Moch 9:45am January 31, 2011)
Unforgivable is anything that violates one's humanity.
(Clio Teixeira 9:52am January 31, 2011)
An unforgivable act would be against children, rape, abuse of a partner. Those are the first things that come to mind.

This cover is so yummy!
(Cynthia Netherton 10:39am January 31, 2011)
I love this series. I think rape and violence to a woman or child would be the unforgivable.
(Annetta Stolpmann 11:13am January 31, 2011)
I would say the most unforgivable act a hero or heroine could commit is purposefully inflicting harm upon someone who's incapable of defending themselves.
(Christina Greenawalt 12:04pm January 31, 2011)
Yes, some good ones here! I've heard of romances where the hero rapes the heroine (or anyone) and I couldn't continue reading after that. I'd be jaded after reading a scene where he severely disrespected her, too.

Melisa, I'm glad my book and others gave you an escape. That's one of the reasons I write! I too love to be swept up in a story and out of my day-to-day life. :)

Thanks, Annetta! :)So glad you're enjoying the Offspring!
(Jaime Rush 12:18pm January 31, 2011)
Love your books and a couple of series.
(Anthonia Sharp 12:27pm January 31, 2011)
Wow, this sounds great and what a complex question: any cruel, unnecessary, remorseless acts upon innocents and lesser than the perp is unforgivable.
(Clicia Tremblay 12:48pm January 31, 2011)
I think the hate to love angle is so much fun to read because there is this epic amount of passion built up. However they come to understand and change their feelings towards eachother,those feelings will burn with the same amount of passion and be channeled in a *cough* more pleasurable way.

There aren't many things a hero or heroin could do to be completely unreadable. But raping the h/h is definately one.I don't think could forgive a h/h for an extreme violence against the helpless.There are many forms of abuse and violence--but I think sex crimes and severe physical abuse are hard to somach and forgive.
(Marissa Montano 1:29pm January 31, 2011)
violent acts against children and rape are "unforgivable" for a hero or heroine...
(Colleen Conklin 2:10pm January 31, 2011)
I definately couldn't forgive any act of cruelty to another person or animal.
(Christine Stack 2:14pm January 31, 2011)
Thank you for this opportunity, it's all good!
Cruelty in any form, though, sucks canal water!
(Michael Smidutz 2:24pm January 31, 2011)
Oh my, I agree with a lot of the posters here. Any kind of violence against children...ugh!!!

Valerie
in Germany
(Valerie Bongards 3:03pm January 31, 2011)
Thanks, Anthonia!

What about a hero slapping a heroine, even if she provoked him?
(Jaime Rush 3:11pm January 31, 2011)
I consider an "unforgivable" act committed by a hero or heroine to include an act of violence or neglect towards a child.
(Tracie Travis 4:09pm January 31, 2011)
Egregious stupidity that leads to a betrayal of trust. Also acts of violence against animals and children.

Later,

Lynn
(Lynn Rettig 4:20pm January 31, 2011)
Infidelity!!!!!!
Blessings,
Marjorie
(Marjorie Carmony 4:21pm January 31, 2011)
Your book sounds very interesting. Thanks for giving me a chance to win your book.
(Linda Hall 4:50pm January 31, 2011)
Cruelty of the basest kind would never be forgiven. Think rape, bestiality etc.
(Mary Preston 4:53pm January 31, 2011)
Rape, abuse of innocence, adultery are deal breakers for hero and heroine.
(Maude Allen 5:27pm January 31, 2011)
An unforgiveable act is doing something out of character with no explanation. Also if the MC (main character) dies right away, it leaves me with a bad feeling and I bet the MC isn't doing too well either.
(Alyson Widen 5:37pm January 31, 2011)
Child abuse of any kind.
(Mary Smith 6:37pm January 31, 2011)
I feel ALL of the actions mentioned above come under breaking trust, destroying
hope and/or corrupting innocence--none forgivable in my book. Holding
ourselves to higher standards whether in our lives or our pleasures makes life
happier for everyone.
(Sandra Spilecki 6:46pm January 31, 2011)
I think any harm against a child is the most unforgivable act there is in my book. Other things can be worked out.
(Diane Castiglione 7:02pm January 31, 2011)
Anything to do with children and cheating, I do not accept.
(Diane Sadler 7:22pm January 31, 2011)
I would have to say, children and cheating also!
(Brenda Rupp 7:27pm January 31, 2011)
Unforgivable murder, that's a big one.
(Deb Pelletier 7:41pm January 31, 2011)
hurting a child (definitly) and probably cheating.
(Diane Sallans 7:58pm January 31, 2011)
There are so many things that could be listed as unforgivable. I'd say pedophiles would be at the top of the list. Even in prisons where there are murderers and rapists the pedophiles are on the bottom of the food chain.
(Amy Christian 8:03pm January 31, 2011)
I would have to go with crimes against children. It is easy to see how two people would go from hate to love. Both are at the core feelings of passion and that blade cuts both ways
(Sharon Stogner 9:00pm January 31, 2011)
Violence against children, without a doubt. Rape would come in second.
(Carol Drummond 9:07pm January 31, 2011)
Alyson, funny that you mention the MC dying right away. I did 3 books as Tina Wainscott where the heroine dies in the beginning, but comes back in someone else's body. :)

Think Lolita. Did we like the main guy in that book? Anything that smacks of inappropriate behavior around children is ick for fiction. Worse than ick for real life. Seems I remember a short time ago some heated discussions over a book that had a strange relationship between man and child. Not inappropriate, but still, the ick factor.

Thanks, everyone, for coming! To end the post on a happy note, I wish that everyone's lives be touched only by good and loving people. I know, that's why I write fiction :)

Good luck in the contest!
(Jaime Rush 9:15pm January 31, 2011)
I would have to say lying and infidelity would be tops on my list. Violence as well, be it emotional or physical toward the other party. Your book sounds like a real page-turner, and I can't wait to read it!! Congratulations!! It's in my TBR column, for sure!!
(Peggy Roberson 9:49pm January 31, 2011)
I have to say that incest, rape. And I have genuinely considered murder to be on the list. However, I am curious about how you would bring these two characters together.
(G. Bisbjerg 11:20pm January 31, 2011)
Thanks, Peggy!

G, It was both a challenge and a lot of fun to get these Fonda and Eric together.
(Jaime Rush 10:42am February 1, 2011)
Child abuse or rape is a no no in my book. Anything else can
and does sometimes have a reasonable explanation if done well
by the author.
(Ilona Fenton 2:07pm February 1, 2011)
Violence against Children would be unforgivable.
(Ann Garland 7:29pm February 1, 2011)
Almost anything can be forgiven...except for a crime against a child. Animal abuse is a close second.
(Patsy Hagen 1:02am February 2, 2011)
Any crime against a child. It's the most unforgivable act I can think of.Look forward to reading about Eric and Fonda. :)
Carol L
Lucky4750@aol.com
(Carol Luciano 6:16am February 2, 2011)
I would say violence against women and children, including rape and molestation.
twoofakind12@yahoo.com
(Debbie Penny 8:43am February 2, 2011)
Registered users may leave comments.
Log in or register now!