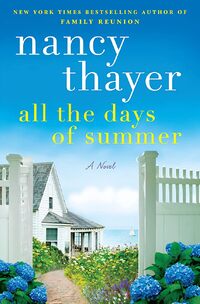 Ballantine Books
May 2023
On Sale: May 2, 2023
Featuring: Heather Willette; Kailee Essex; Ross
ISBN: 0593358457
EAN: 9780593358450
Kindle: B0B8H8ZLX3
Hardcover / e-Book / audiobook
Add to Wish List

A woman's second act on the island of Nantucket delivers much more than she expected in this captivating novel by New York Times bestselling author Nancy Thayer.

"A beautiful, hope-filled, heartwarming story about new beginnings and second chances."—RaeAnne Thayne, author of The Cafe at Beach End

Heather Willette has a good life in Concord, Massachusetts. But when her marriage has fizzles out, Heather has to decide what sort of life to live next. Ready to seek out her own happiness and discover herself again, Heather decides to leave her husband and rent a cottage on Nantucket. And her plan is going perfectly—until her son, Ross, announces he's moving to Nantucket to work at his girlfriend's family's construction business instead of going back home to work with his own father, like he'd promised. Worst of all for Heather, this means having to get along with her.

Kailee Essex is thrilled that Ross is willing to move to her hometown. She has big hopes for their happily ever after, especially now that her parents are finally showing interest in her career. She's less thrilled, however, about his mother living nearby. Kailee has clashed with Heather since the day they met. But anything is possible in the summer sun and sea breezes of Nantucket—even reconciliation. And when change comes sooner than either Heather or Kailee expect, they must learn to overcome their differences to fight for the future they want.

With All the Days of Summer, beloved storyteller Nancy Thayer delivers a moving novel that explores the complexity of family and the unexpected ways fate can guide you forward.
Excerpt
By now, Heather realized that her son was in love with Kailee. She'd never seen him look at a woman the way he did today. She'd never seen him so happy. Heather stirred her coffee and told herself to be the grown-up.
She said, "It was wonderful meeting you, Kailee."
"Oh, Mom. Dad." Ross spoke before Heather had even finished. "I'm going to spend Thanksgiving and Christmas with Kailee on Nantucket."
Heather choked on her coffee.
For once, Wall spoke up. "Sounds nice."
"Oh, it is, it's beautiful on the island then," Kailee assured him. "The Friday night of Thanksgiving weekend, everyone gathers on Main Street and the huge Christmas tree lights are turned on, and so are all the lights on the little trees along the sidewalks. It's magical. The week after is the Stroll, which is amazing. And there are parties like crazy, and I want Ross to meet everyone. And," she added, giving Ross a smug look, "I want all my friends to meet my gorgeous Ross."
Her gorgeous Ross?
Ross was spending the holidays with Kailee on Nantucket?
Weakly, Heather began to speak. "Do your parents mind—"
Heather interrupted. "My parents can't wait to have Ross stay with us. They met him last weekend, and they like him so much. And our house has more than enough room for a guest or two, although my father wants Ross to stay in the apartment over our garage."
Kailee's parents met Ross last week?
Start Reading ALL THE DAYS OF SUMMER Now

Our Past Week of Fresh Picks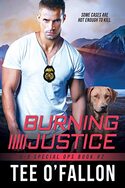 BURNING JUSTICE
by Tee O'Fallon
Featured as Fresh Pick on September 26, 2023
Some cases are hot enough to kill. After narrowly surviving a childhood fire that killed two of his friends, ATF Special Agent Brett Tanner Read More »
In order to catch the arsonist wreaking havoc, Gemma is going to have to learn to trust her partner.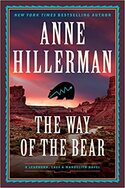 THE WAY OF THE BEAR
by Anne Hillerman
Featured as Fresh Pick on September 25, 2023
Fossil harvesting, ancient lore, greed, rejected love and murder combine in this gripping new installment of New York Times bestselling author Anne Hillerman's Read More »
Murder at Bears Ears National Park - and snow covers the tracks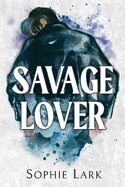 SAVAGE LOVER
by Sophie Lark
Featured as Fresh Pick on September 24, 2023
Two people who believe they're unworthy of love… until they meet each other.Camille Rivera is drowning. Her father's sick Read More »
The last person she expects to love is right there!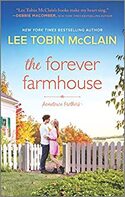 THE FOREVER FARMHOUSE
by Lee Tobin McClain
Featured as Fresh Pick on September 23, 2023
A Chesapeake island homecoming—and a life-changing discovery When Ryan Hastings first came to Teaberry Island, he was a troubled teen on his Read More »
Teaberry Island holds secrets and romance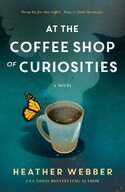 AT THE COFFEE SHOP OF CURIOSITIES
by Heather Webber
Featured as Fresh Pick on September 22, 2023
From the USA Today bestselling author of In the Middle of Hickory Lane comes Heather Webber's next enchanting novel, At the Coffee Shop Read More »
Dealing with life's tragedies...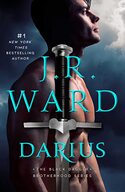 DARIUS
by J.R. Ward
Featured as Fresh Pick on September 21, 2023
#1 New York Times bestseller J.R. Ward shares the powerful star-crossed love story of reader favorite, and original member of the Read More »
DARIUS is definitely one of my favorite books of the year.
The BDB brother's story readers have been waiting for.
Long-awaited Black Dagger Brotherhood prequel does not disappoint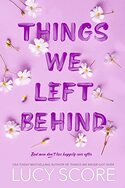 THINGS WE LEFT BEHIND
by Lucy Score
Featured as Fresh Pick on September 20, 2023
There was only one woman who could set me free. But I would rather set myself on fire than ask Sloane Walton for anything.Lucian Read More »
Stellar End to the Trilogy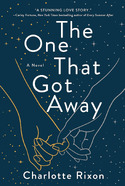 THE ONE THAT GOT AWAY
by Charlotte Rixon
Featured as Fresh Pick on September 19, 2023
Two years together.Twenty years apart.One day to change their story.2000. Benjamin's world is turned upside down the night he meets Read More »
An exquisitely told love story that embraces possibilities