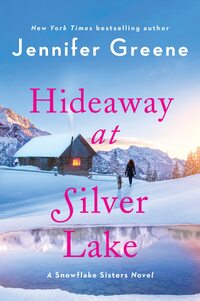 Snowflake Sisters
Avon
February 2023
On Sale: February 7, 2023
304 pages
ISBN: 0063241137
EAN: 9780063241138
Kindle: B09Y93V3HP
Paperback / e-Book
Add to Wish List

If you love Jill Shalvis and Lori Wilde, then you won't want to miss this new novel—and start of a new series, The Snowflake Sisters—by USA Today bestselling author Jennifer Greene, who returns with a poignantly emotional story about the joys—and frustrations—of family, sisters, and self-discovery.
They say there's no place like home for the holidays...but Poppy McGuire is done with all that! Her sisters are suffocating, and her father hasn't done anything for himself in years. What she needs is a change—of pace, of heart, of attitude. ...and so she flees to an isolated Wisconsin cabin, determined to get through to a Happy Solo New Year's.
At first, Poppy's blissful solitude is only interrupted by a few welcome distractions in the form of her hunky, flannel-clad neighbor and his loveable—rather large—dog Bubbles. The weight of responsibilities falls off her shoulders, reigniting a joy in life she'd thought was long gone.
And then her sisters track her down—barging in unannounced with their problems and panics and overwhelming need to get Poppy to solve things. But a new year means new changes...it's time for all these sisters to grow up before their family falls apart.
Hideaway at Silver Lake is Jennifer Greene at her best—characters you can't help but love, a setting you can't help but pine for, and the happily ever after we all aspire to find. This novel is a like a warm cup of cocoa, perfect for fans of Debbie Macomber and Jenny Colgan.
Excerpt
Poppy saw something new in Sam's e yes. A warning. A challenge. Honesty, sharper than a blade. He was coming after her. He didn't SAY that. All he did was hand her the plates
The first bite of fire-toasted chicken tasted like nectar. The second was even better.
"Holy moly," she murmured.
"I know. Makes me want to cook outside every night. I haven't a clue why it's so good this way."
She did. He knew what he was doing, even if it was the unexpected skill of pulling together a fire-cooked dinner on a dark winter night. Sam never shouted about anything he did well, but he had ways of giving, she thought, that made others look like amateurs in the love department.
How did all this get so dangerous? It was just dinner? Sharing some tidbits with the Wolfhound, until Sam put a stop to it. Savoring those sweet bites of tender chicken. Her fingers were sticky. She ate every morsel, it was all so delicious. So why did her gaze keep sliding toward his, meeting up, producing a heart beat she'd never danced to before?
And dinner wasn't even over yet.
Start Reading HIDEAWAY AT SILVER LAKE Now

Snowflake Sisters

Our Past Week of Fresh Picks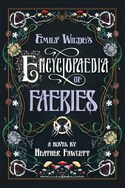 EMILY WILDE'S ENCYCLOPAEDIA OF FAERIES
by Heather Fawcett
Featured as Fresh Pick on April 1, 2023
Cambridge professor Emily Wilde is good at many things: She is the foremost expert on the study of faeries. She is a genius scholar and Read More »
Academic rivalry meets magical abduction in a wintry tale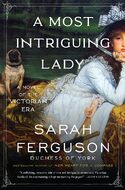 A MOST INTRIGUING LADY
by Sarah Ferguson, Duchess of York
Featured as Fresh Pick on March 31, 2023
Victorian London was notorious for its pickpockets. But in the country houses of the elite, gentleman burglars, art thieves and con men preyed on the Read More »
A discreet detective meets an intelligence officer in Victorian times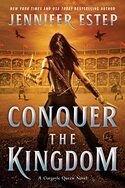 CONQUER THE KINGDOM
by Jennifer Estep
Featured as Fresh Pick on March 30, 2023
Magic reigns, plots abound, and a new love might not conquer all, in this must-read finale to the epic Gargoyle Queen trilogy by international Read More »
Romance and Revenge
A unique fantasy series that melds magic and mayhem together.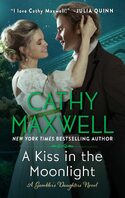 A KISS IN THE MOONLIGHT
by Cathy Maxwell
Featured as Fresh Pick on March 29, 2023
New York Times bestselling author Cathy Maxwell begins a spectacular new series, the Gambler's Daughters. Three aristocratic sisters must use their wits and Read More »
A lovely start to a new series!
Scandals, spite and spies in a romantic London Season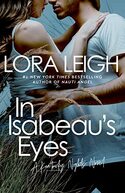 IN ISABEAU'S EYES
by Lora Leigh
Featured as Fresh Pick on March 28, 2023
The first novel in a new series from #1 New York Times bestselling author Lora Leigh—you've met the Mackays; now Read More »
A great beginning to a new series!
First in a New-ish series from a Beloved Author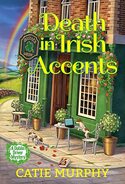 DEATH IN IRISH ACCENTS
by Catie Murphy
Featured as Fresh Pick on March 27, 2023
After a long streak of avoiding murder investigations, Dublin limo driver Megan Malone thought her life had finally settled . . . but even her Irish luck can Read More »
Welcome to Dublin in the green - where a murder has occurred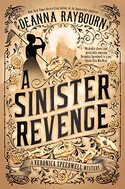 A SINISTER REVENGE
by Deanna Raybourn
Featured as Fresh Pick on March 26, 2023
Veronica must find and stop a devious killer when a group of old friends is targeted for death in this new adventure from the Read More »
Feminist detective and her partner must uncover a tricky killer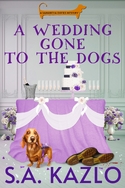 A WEDDING GONE TO THE DOGS
by S.A. Kazlo
Featured as Fresh Pick on March 25, 2023
Life for children's book author Samantha Davies seems to finally be going smoothly. She has a new boyfriend, the love of her faithful dachshund Read More »
A Doggone Entertaining Mystery Filled with Small Town Scandals