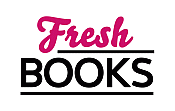 Spring for these books in March
Jennifer Greene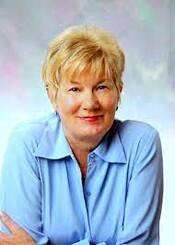 Jennifer sold her first book in 1980, and since then has sold more than 70 in the contemporary romance genre. She won her first writing award in 1984 with the RWA Silver Medallion. Later came three coveted RWA Rita's--and other national awards, including Best Series Author, Reviewers Choice, Career Achievement and Lifetime Achievement from Romantic Times. In the summer of 1998 she was inducted into the Romance Writers of America's Hall of Fame.

Her background includes work as a teacher, counselor, and personnel manager, and degrees include both English and Psychology from Michigan State University. At Michigan State she was honored with an outstanding women graduate award, based on the work she did for women on campus. Jennifer lives in the country near Benton Harbor, Michigan with her husband--- Lar--- who she says "is one of the true last heroes". They have two children. "We are all hopeless animal lovers" -- their current 'baby' is a rescued puppy named MAGIC, but they've raised orphaned raccoons, homing pigeons, baby squirrels, and no end of stray cats and dogs..... Reading, to Jennifer, is NOT a hobby--- it's a life style! --- but in her spare time she loves history and has restored the 1830's historic log cabin on their property back to the original. Travel, country walks, working with antiques, and family are also loves in her life.
Log In to see more information about Jennifer Greene
Log in or register now!
Series
Snowflake Sisters
Books:
Hideaway at Silver Lake, February 2023
Snowflake Sisters
Paperback / e-Book
Sweets to the Sweet, May 2011
e-Book
Man From Tennessee, May 2011
e-Book (reprint)
No More Mr. Nice Guy, May 2011
e-Book (reprint)
Tender Loving Care, April 2011
e-Book (reprint)
Kisses from Heaven, April 2011
e-Book (reprint)
Yours, Mine & Ours, April 2011
Paperback
Cupid's Confederates, April 2011
e-Book
Pink Satin, March 2011
e-Book
Wintergreen, February 2011
e-Book
Sunburst, February 2011
e-Book (reprint)
Conquer the Memories, January 2011
e-Book
Can't Say No, January 2011
e-Book (reprint)
A Daring Proposition, January 2011
e-Book (reprint)
Trouble in Paradise, December 2010
e-Book (reprint)
Silver and Spice, November 2010
e-Book
Ain't Misbehaving, November 2010
e-Book
Secretive Stranger (Silhouette Romantic Suspense), April 2010
Mass Market Paperback
Baby, It's Cold Outside, January 2010
Mass Market Paperback
Blame It On Paris, April 2008
Paperback
Summer Dreams, July 2007
Mass Market Paperback
Like Mother, Like Daughter (But in a Good Way), May 2007
Paperback
Blame It on Cupid, January 2007
Paperback
Lady of the Island, July 2006
Miniseries: Summer Beach Reading Collection
Paperback
Sparkle, July 2006
Paperback
The Soon-To-Be-Disinherited Wife, June 2006
Miniseries: Secret Lives of Society Wives
Paperback
Blame It On the Chocolate, January 2006
Paperback
Hot to the Touch, August 2005
Paperback