"Great introduction to a new series"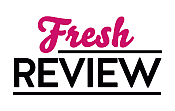 Reviewed by Sandra Wurman
Posted January 31, 2023

HIDEAWAY AT SILVER LAKE is a great introduction to Jennifer Green's new series, Snowflake Sisters. Memories are treasures. When life gets busy, we are filled with stuff we have to do. Chores seemingly take up all the air in the room. Responsibilities often weigh us down but have to be done. It is important to take time to ease up on that accelerator and HIDEAWAY AT SILVER LAKE is all about taking that breath.
Jennifer Greene is a true romantic. HIDEAWAY AT SILVER LAKE simply oozes love, relationships, and family. Poppie has rented a rather rustic cabin in her attempt to put distance between her equally demanding job and family. Sam is a neighbor who watches over the cabin for its owner. So these two were fated to meet, but neither had any expectations. Poppie needed some time alone to deal with stress. Sam--and his huge wolfhound Bubbles--made it difficult to avoid his company.
Poppie has literally shut off communications with her two sisters. She needs a break from their dependency. The sisters have been a close trio since their mother's death. They had lived with their artist father who was for all practical purposes invisible. Poppie, being the oldest at eleven, took the reins. And now after so many years, she is feeling the angst of overseeing everything family. Her sisters are grown women. Her father should be managing his own affairs. So Poppie chooses to not answer any texts. Sounds simple but nothing in Poppies world is simple.
In HIDEAWAY AT SILVER LAKE we learn a lot about making new friends and developing a new outlook on life. Sam becomes very important to Poppie even though she is still not sure what she wants her future to look like. HIDEAWAY AT SILVER LAKE isn't about closing one door and opening a new portal of life. It is about adjusting expectations and learning a lot about oneself. Jennifer Greene created some fabulous characters in HIDEAWAY AT SILVER LAKE. Their situations and discussions are what great writing is all about. Personally can't wait for the ensuing installment of the Snowflake Sisters series. HIDEAWAY AT SILVER LAKE is a joyful read filled with lovely moments.
SUMMARY
If you love Jill Shalvis and Lori Wilde, then you won't want to miss this new novel—and start of a new series, The Snowflake Sisters—by USA Today bestselling author Jennifer Greene, who returns with a poignantly emotional story about the joys—and frustrations—of family, sisters, and self-discovery.
They say there's no place like home for the holidays...but Poppy McGuire is done with all that! Her sisters are suffocating, and her father hasn't done anything for himself in years. What she needs is a change—of pace, of heart, of attitude. ...and so she flees to an isolated Wisconsin cabin, determined to get through to a Happy Solo New Year's.
At first, Poppy's blissful solitude is only interrupted by a few welcome distractions in the form of her hunky, flannel-clad neighbor and his loveable—rather large—dog Bubbles. The weight of responsibilities falls off her shoulders, reigniting a joy in life she'd thought was long gone.
And then her sisters track her down—barging in unannounced with their problems and panics and overwhelming need to get Poppy to solve things. But a new year means new changes...it's time for all these sisters to grow up before their family falls apart.
Hideaway at Silver Lake is Jennifer Greene at her best—characters you can't help but love, a setting you can't help but pine for, and the happily ever after we all aspire to find. This novel is a like a warm cup of cocoa, perfect for fans of Debbie Macomber and Jenny Colgan.
Excerpt
Poppy saw something new in Sam's e yes. A warning. A challenge. Honesty, sharper than a blade. He was coming after her. He didn't SAY that. All he did was hand her the plates
The first bite of fire-toasted chicken tasted like nectar. The second was even better.
"Holy moly," she murmured.
"I know. Makes me want to cook outside every night. I haven't a clue why it's so good this way."
She did. He knew what he was doing, even if it was the unexpected skill of pulling together a fire-cooked dinner on a dark winter night. Sam never shouted about anything he did well, but he had ways of giving, she thought, that made others look like amateurs in the love department.
How did all this get so dangerous? It was just dinner? Sharing some tidbits with the Wolfhound, until Sam put a stop to it. Savoring those sweet bites of tender chicken. Her fingers were sticky. She ate every morsel, it was all so delicious. So why did her gaze keep sliding toward his, meeting up, producing a heart beat she'd never danced to before?
And dinner wasn't even over yet.
---
What do you think about this review?
Comments
No comments posted.

Registered users may leave comments.
Log in or register now!