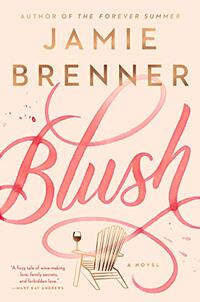 G.P. Putnam's Sons
July 2021
On Sale: June 22, 2021
384 pages
ISBN: 0593085752
EAN: 9780593085752
Kindle: B08K7MMM45
Hardcover / e-Book / audiobook
Add to Wish List

From acclaimed author Jamie Brenner comes a stunning new novel about three generations of women who discover that the "trashy" novels of a bygone era just might hold the key to saving their family's coastal winery--and to finding the love that's eluded them.

For decades, the lush vineyards and majestic manor house of the Hollander Estates winery made it the North Fork of Long Island's premier destination for lavish parties and romantic day trips. Now the Hollander family fortunes have suffered, and as matriarch Vivian Hollander prepares for the arrival of her daughter and granddaughter for their annual summer reunion, she fears it might be their last. Worse, selling the family legacy to strangers might expose the dark secret she's harbored for thirty-five years....

Visits to the winery have been bittersweet for Leah Hollander Bailey ever since her father refused to let her take her place in the family business. Now a successful Manhattan shop owner, Leah loves the life she's built with her husband and daughter--but with her store, and her marriage, at a crossroads, she can't help but view this year's pilgrimage home as a sorely needed escape.

College senior Sadie Bailey has a thesis to write, and the towering shelves of the manor's library offer endless academic inspiration. But when Sadie discovers evidence that her proper Grandma Vivian once ran a book club dedicated to the scandalous women's novels of decades past, the shockingly outrageous tomes give her new insight into her family's glory days.

Resurrecting the "trashy" book club begins as the distraction all three women need. But as they battle to save their birthright and heal old wounds, they just might find that the pages contain everything they need to know about how to fight for what they want--and for the life, and love, they deserve.
Start Reading BLUSH Now

Our Past Week of Fresh Picks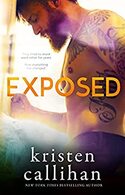 EXPOSED
by Kristen Callihan
Featured as Fresh Pick on July 27, 2021
BrennaThere are some people in life who know exactly how to push your buttons. For me, it's Rye Peterson. We can't Read More »
A divine mix of angst and amazeballs to make you cry and cheer!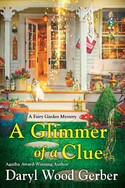 A GLIMMER OF A CLUE
by Daryl Wood Gerber
Featured as Fresh Pick on July 26, 2021
Courtney Kelly has a shop full of delights, a cat named Pixie, a green thumb—and a magical touch when it comes to garden Read More »
Enchanting and magical cozy mystery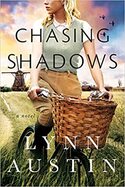 CHASING SHADOWS
by Lynn Austin
Featured as Fresh Pick on July 25, 2021
For fans of bestselling WWII fiction comes a powerful novel from Lynn Austin about three women whose lives are instantly changed when the Nazis invade Read More »
Emotionally Taxing but Great Read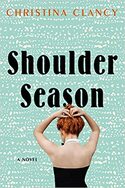 SHOULDER SEASON
by Christina Clancy
Featured as Fresh Pick on July 24, 2021
A dazzling portrait of a young woman coming into her own, the youthful allure of sex, drugs, and rock and roll, and what we lose Read More »
A tender-hearted coming of age story with a captivating air of escapism...
FALLING IN LOVE ON WILLOW CREEK
by Debbie Mason
Featured as Fresh Pick on July 23, 2021
Fall in love with the latest Highland Falls romance about a single mom-to-be's surprise delivery and the undercover FBI agent who rescues Read More »
A Good Romantic Comedy with a Mystery Bonus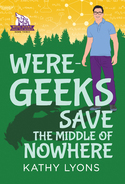 WERE-GEEKS SAVE THE MIDDLE OF NOWHERE
by Kathy Lyons
Featured as Fresh Pick on July 22, 2021
Into every generation is born a really scary relative. In this case, it's Walter Chen's aunt, who puts the spirit of Read More »
The demigod Monkey lands in Wisconsin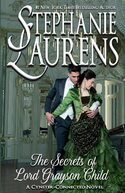 THE SECRETS OF LORD GRAYSON CHILD
by Stephanie Laurens
Featured as Fresh Pick on July 21, 2021
#1 New York Times bestselling author Stephanie Laurens returns to the world of the Cynsters' next generation with the tale of an unconventional nobleman Read More »
Great second-chance-at love story with exciting newsroom mystery!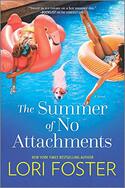 THE SUMMER OF NO ATTACHMENTS
by Lori Foster
Featured as Fresh Pick on July 20, 2021
Summer flings with no strings mean nobody gets hurt.At least, that was the plan…After putting the brakes on her dead-end relationship Read More »
A summer filled with surprise attachments