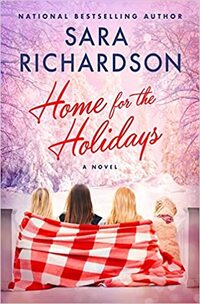 Juniper Springs #1
Forever
October 2020
On Sale: September 22, 2020
Featuring: Rose; Magnolia; Dahlia
320 pages
ISBN: 1538718219
EAN: 9781538718216
Kindle: B083J1C2RQ
Paperback / e-Book
Add to Wish List

The Buchanan sisters all share special childhood memories of their Aunt Sassy's beloved Juniper Inn. There, they frolicked in the snow, baked sugar cookies, and celebrated the town's annual Christmas extravaganza. They haven't been back to Colorado in nearly fifteen years, but when their aunt invites them for one last Christmas, they can't say no . . .
With her ex-husband whisking her children away for the holiday, Dahlia decides it's time to do something for herself. Juniper Springs is just as beautiful as she remembers, but it's also full of surprises -- including the town's handsome doctor, who makes her feel like herself again for the first time in years.
To the outside world, baker Magnolia has the ideal marriage. Only the pain and sorrow of infertility have strained her relationship with her husband, perhaps beyond repair. But a holiday miracle is about to change her life.
After a whirlwind romance, youngest sister Rose is about to be married, but as the wedding draws near, she's unsettled by her fiancé's expectations that she become a society wife. Spending Christmas with her family could be a necessary reality check -- or the beginning of a brand-new happily ever after.
Thanks to the strength of their sisterhood, some mistletoe, and the love of their Aunt Sassy, the Buchanan sisters will discover what it is they truly want this Christmas.
Start Reading HOME FOR THE HOLIDAYS Now

Juniper Springs

Our Past Week of Fresh Picks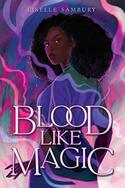 BLOOD LIKE MAGIC
by Liselle Sambury
Featured as Fresh Pick on June 24, 2021
A rich, dark urban fantasy debut following a teen witch who is given a horrifying task: sacrificing her first love to save her family&rsquo Read More »
In order to save her family's magic, Voya must sacrifice her first love, one she hasn't met yet.
LORD ARES
by Jade Lee
Featured as Fresh Pick on June 23, 2021
Welcome to Book 3, in the bestselling Lords of the Masquerade series by Jade Lee!LORD OF WARHe'll fight for veterans, defend the Read More »
Jade Lee saved the Best for Last!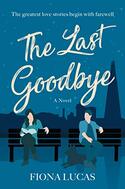 THE LAST GOODBYE
by Fiona Lucas
Featured as Fresh Pick on June 22, 2021
Poignant, hopeful, and full of emotional power, an unforgettable story in the vein of P.S. I Love You about two people learning to love Read More »
A charming romance bundled in a compelling story about how to deal with grief!
THE LAST GOODBYE is a heartwarming tale dealing with the loss of a spouse and finding love again.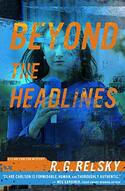 BEYOND THE HEADLINES
by R.G. Belsky
Featured as Fresh Pick on June 21, 2021
She was a mega-celebrity—he was a billionaire businessman—now he's dead—she's in jailLaurie Bateman was living the Read More »
When those who read the news end up making the headlines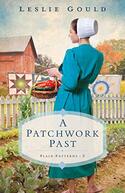 A PATCHWORK PAST
by Leslie Gould
Featured as Fresh Pick on June 20, 2021
When wild child Sophie Deiner--the daughter of an Amish bishop--is forced to return to Nappanee, Indiana, quilt-shop owner Jane Berger is one Read More »
We all have a patchwork past.
A SISTER'S SONG
by Molly Green
Featured as Fresh Pick on June 19, 2021
Her duty is to keep smiling through… When World War II breaks out, Suzanne's dream of attending the Royal Academy of Music Read More »
A moving story filled with strong women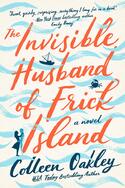 THE INVISIBLE HUSBAND OF FRICK ISLAND
by Colleen Oakley
Featured as Fresh Pick on June 18, 2021
Sometimes all you need is one person to really see you. Piper Parrish's life on Frick Island—a tiny, remote town smack Read More »
Quirky and sweet story, perfect for a summer read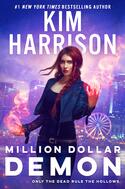 MILLION DOLLAR DEMON
by Kim Harrison
Featured as Fresh Pick on June 17, 2021
To save the city, Rachel Morgan will need to show some teeth in the next Hollows novel from #1 New York Times bestselling author Kim Read More »
Readers can expect a lot of magic and mayhem in MILLION DOLLAR DEMON.