"It's time for Christmas cheer and a reality check for these sisters."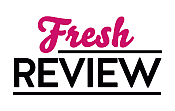 Reviewed by Sandra Wurman
Posted November 19, 2020

Families are wonderful. Families are difficult. Families are usually worth it. Well, sometimes life puts up roadblocks to actually see family as a guiding light. Such is the case in HOME FOR THE HOLIDAYS by Sara Richardson. Siblings sometimes just get in each other's way and decide to follow paths that cross less often. Siblings share more than just DNA, they share memories and those memories are the catalysts for change for the flower sisters and their Aunt Sassy.
I am taking liberties calling them the flower sisters but it just fits. Sisters Dahlia, Rose, and Magnolia had a warm relationship with their mother Lily's sister, their Aunt Sassy. For some reason Lily and Sassy split, ending the girl's time with their aunt. So sad but stuff happens. None of the girls are aware of what caused that chasm between their mother and their aunt. But life went on and now those girls are adults facing challenges and choices in their own lives. And Aunt Sassy reenters the picture with special Christmas gifts for each of them and a request to see them.
Each gift picked as a special reminder of their time with Aunt Sassy. And rather fortuitous in timing considering the place Dahlia, Rose, and Magnolia find themselves right now.
HOME FOR THE HOLIDAYS is written in chapters dedicated to one of the sisters, told in her voice, from her perspective. The sisters are at a point in their lives when they have to be honest with themselves which is so difficult. Is life turning out the way they expected, hoped for. If not then is it time to make a change as difficult as that may be.
So visiting with Aunt Sassy and being all together just might lend some clarity and hopefully with this support group help each of them make that giant step toward happiness and fulfillment that seems to be lacking in their present life.
Magnolia and her husband have been unsuccessful in creating a family. Their attempts at having a baby unsuccessful and costly not only in terms of money but to their relationship.
Dahlia's marriage had fallen apart years ago with her now a single mother of two kids. Dahlia's ex steps into the picture when it is convenient and Dahlia is beginning to feel pretty much used.
Rose is getting married but she is full of doubts and unease about whether she picked wisely. Rose feels like she is being led down a path that will cancel out her own plans and thoughts.
You might say that Magnolia, Dahlia, and Rose are thinking of running away to Aunt Sassy, but it is more like they are looking for a place to land while they decide whether or not to continue on their current path in life.
Reading a book by Sara Richardson is being privy to an expert people watcher. That's exactly what we do reading HOME FOR THE HOLIDAYS. We see these characters through the eyes of Sara Richardson who reminds us to look beyond the flaws. The real character of each person is defined not by what they say but by what they do. HOME FOR THE HOLIDAYS is about a family reaching out to each other and realizing that their group is precious and valuable. Time to cast aside issues or grievances and look to a new better future. HOME FOR THE HOLIDAYS is about mending fences even when you don't realize there are any to mend.
SUMMARY
The Buchanan sisters all share special childhood memories of their Aunt Sassy's beloved Juniper Inn. There, they frolicked in the snow, baked sugar cookies, and celebrated the town's annual Christmas extravaganza. They haven't been back to Colorado in nearly fifteen years, but when their aunt invites them for one last Christmas, they can't say no . . .
With her ex-husband whisking her children away for the holiday, Dahlia decides it's time to do something for herself. Juniper Springs is just as beautiful as she remembers, but it's also full of surprises -- including the town's handsome doctor, who makes her feel like herself again for the first time in years.
To the outside world, baker Magnolia has the ideal marriage. Only the pain and sorrow of infertility have strained her relationship with her husband, perhaps beyond repair. But a holiday miracle is about to change her life.
After a whirlwind romance, youngest sister Rose is about to be married, but as the wedding draws near, she's unsettled by her fiancé's expectations that she become a society wife. Spending Christmas with her family could be a necessary reality check -- or the beginning of a brand-new happily ever after.
Thanks to the strength of their sisterhood, some mistletoe, and the love of their Aunt Sassy, the Buchanan sisters will discover what it is they truly want this Christmas.
---
What do you think about this review?
Comments
No comments posted.

Registered users may leave comments.
Log in or register now!