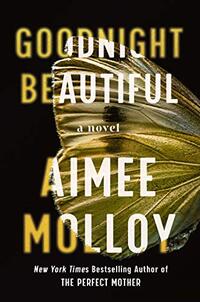 Harper
October 2020
On Sale: October 13, 2020
304 pages
ISBN: 0062881922
EAN: 9780062881922
Kindle: B07D6P4931
Hardcover / e-Book
Add to Wish List

A Crime Reads Most Anticipated Book of the Fall

From "master of clever misdirection" (Kirkus Reviews) Aimee Molloy, author of the New York Times bestseller The Perfect Mother, comes an irresistible psychological thriller featuring a newly married woman whose life is turned upside down when her husband goes missing.
A handsome psychotherapist. His lonely wife. And in his home office ceiling, a vent …
You'd listen too, wouldn't you? (You know you would.)
Newlyweds Sam Statler and Annie Potter are head over heels, and excited to say good-bye to New York City and start a life together in Sam's sleepy hometown upstate. Or, it turns out, a life where Annie spends most of her time alone while Sam, her therapist husband, works long hours in his downstairs office, tending to the egos of his (mostly female) clientele. Little does Sam know that through a vent in his ceiling, every word of his sessions can be heard from the room upstairs. The pharmacist's wife, contemplating a divorce. The well-known painter whose boyfriend doesn't satisfy her in bed. Who could resist listening? Everything is fine until the French girl in the green mini Cooper shows up, and Sam decides to go to work and not come home, throwing a wrench into Sam and Annie's happily ever after.
Showcasing Molloy's deft ability to subvert norms and culminating in the kind of stunning twist that is becoming her trademark, Goodnight Beautiful is a thrilling tale of domestic suspense that not only questions assumptions but defies expectations.
Start Reading GOODNIGHT BEAUTIFUL Now

Our Past Week of Fresh Picks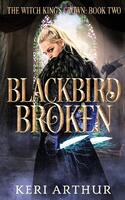 BLACKBIRD BROKEN
by Keri Arthur
Featured as Fresh Pick on October 28, 2020
On the darkest day, in the darkest hour, when all hope has been extinguished, a hand will draw the one true sword, and a lost Read More »
Secrets, surprises and truths!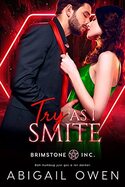 TRY AS I SMITE
by Abigail Owen
Featured as Fresh Pick on October 27, 2020
Alasdair Blakesley is the head of the Covens Syndicate. He shouldn't need to look beyond the witches and warlocks he governs, or his own Read More »
If they can manage to work together the demons can't win
HOWLOWEEN MURDER
by Laurien Berenson
Featured as Fresh Pick on October 26, 2020
As the town of Greenwich, Connecticut, counts down to a spooky celebration on October 31st, a horrifying murder leaves Melanie Travis pawing for clues in Read More »
Halloween in Greenwich, Connecticut brings dogs, treats - and sudden death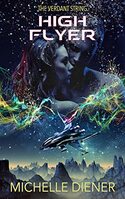 HIGH FLYER
by Michelle Diener
Featured as Fresh Pick on October 25, 2020
Flying the head-of-planet around isn't a job for the faint of heart. Especially not on Faldine, the planet in the Verdant String Read More »
Pilot and planetary head must thwart a space corp plot and smugglers too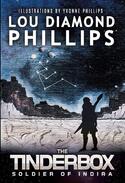 THE TINDERBOX
by Lou Diamond Phillips
Featured as Fresh Pick on October 24, 2020
From the imagination of actor Lou Diamond Phillips (La Bamba, Stargate Universe, Prodigal Son) comes an epic and unforgettable Science Fantasy tale. Two worlds at Read More »
With something for all, THE TINDERBOX is an exciting whirlwind of a fantasy!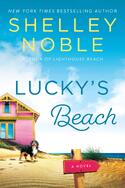 LUCKY'S BEACH
by Shelley Noble
Featured as Fresh Pick on October 23, 2020
New York Times bestselling author Shelley Noble takes her readers on another beach adventure where a young woman discovers the power of family and Read More »
The sea, sun, sand, and second chances!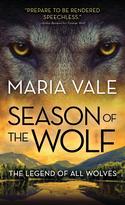 SEASON OF THE WOLF
by Maria Vale
Featured as Fresh Pick on October 22, 2020
In a world of danger and uncertainty, the Alpha has enough to worry about without him... For Alpha Evie Kitwanasdottir, things are never easy. The Read More »
The whole werewolf and nothing but the werewolf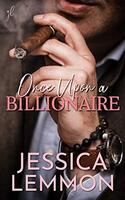 ONCE UPON A BILLIONAIRE
by Jessica Lemmon
Featured as Fresh Pick on October 21, 2020
I never finish a project late. Ever. So, when sassy, stilettoed Vivian Vandemark swaggers in with a roll of red tape to shut down my Read More »
Complex characters, an engaging story, and a hero who is almost too good to be true!