#RomanceWednesday young love has its bumps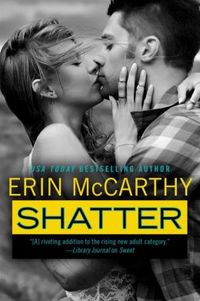 True Believers
Berkley
September 2014
On Sale: September 2, 2014
Featuring: Jonathon Kadisch; Kylie Warner
304 pages
ISBN: 0425275108
EAN: 9780425275108
Kindle: B00DD6YAEU
Paperback / e-Book
Add to Wish List

Kylie Warner prides herself on being optimistic, but after finding her best friend in bed with her boyfriend and flunking chemistry, her upbeat attitude has taken a dive. Even an impromptu hook-up with her sexy new chemistry tutor only brightens her mood slightly. After all, it's not like she'll ever see the tattooed scholar again…
While he's a whiz at complex equations, Jonathon Kadisch has trouble when it comes to figuring out women. So when Kylie tells him that she's pregnant after their night of passion, he's at a complete loss. He's prepared to be a good father—unlike his own deadbeat dad—but he's less prepared to fall for the genuine and alluring blonde bearing his child.
With emotions running high, Kylie wonders if Jonathon's devotion is out of growing love or looming obligation. And when heartbreak threatens to tear them apart, Jonathon will have to fight for the only girl who's ever made him feel whole…
Start Reading SHATTER Now

Our Past Week of Fresh Picks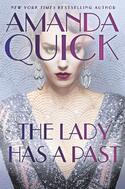 THE LADY HAS A PAST
by Amanda Quick
Featured as Fresh Pick on May 10, 2021
Beauty and glamour meet deception and revenge in this electrifying novel by New York Times bestselling author Amanda Quick. Investigative apprentice Lyra Brazier, the newest Read More »
Another wonderful story by the amazing Amanda Quick!
Intrigue and romance returns to Burning Cove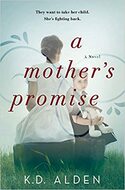 A MOTHER'S PROMISE
by K.D. Alden
Featured as Fresh Pick on May 9, 2021
Based on the true story behind a landmark U.S. Supreme Court Decision, K.D. Alden's debut is a rich and moving story of Read More »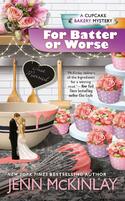 FOR BATTER OR WORSE
by Jenn McKinlay
Featured as Fresh Pick on May 8, 2021
The Fairy Tale Cupcake crew must discover the truth behind a death sprinkled with suspicion before Mel and Joe can say "I do", in Read More »
Catching up with old friends never felt so good
FOR BATTER OR WORSE couldn't be any more irresistible!
This return to Fairy Tale Cupcakes will be the highlight of my reading year!
A case of the culinary forces of good vs evil!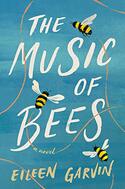 THE MUSIC OF BEES
by Eileen Garvin
Featured as Fresh Pick on May 7, 2021
Forty-four-year-old Alice Holtzman is stuck in a dead-end job, bereft of family, and now reeling from the unexpected death of her Read More »
A heartfelt story about loss, resiliency, friendship, and finding your way...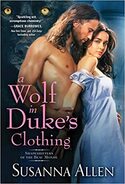 A WOLF IN DUKE'S CLOTHING
by Susanna Allen
Featured as Fresh Pick on May 6, 2021
A Duke in want of a wife... Alfred Blakesley, Duke of Lowell, has long been an enigma. No one dares to give a man of Read More »
She's determined to stay unmarried but now that he's found his mate, he's not letting her go.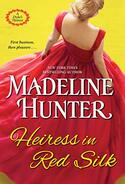 HEIRESS IN RED SILK
by Madeline Hunter
Featured as Fresh Pick on May 5, 2021
In this sparkling series from New York Times bestselling author Madeline Hunter, a mysterious bequest brings a whole new life—and brand-new love Read More »
Light romance and mystery combine to entertain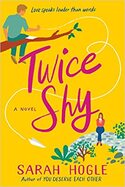 TWICE SHY
by Sarah Hogle
Featured as Fresh Pick on May 4, 2021
If you dream something hard enough, it might just come true . . .Maybell Parrish lives with her head in the clouds, which is the sensible choice Read More »
Two Misfits Find Love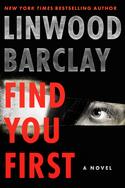 FIND YOU FIRST
by Linwood Barclay
Featured as Fresh Pick on May 3, 2021
Tech millionaire Miles Cookson has more money than he can ever spend, and everything he could dream of—except time. He has recently Read More »
Exceptionally original thriller won't let you put it down...