"Great story, textured characters, and sexy romance!"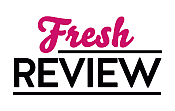 Reviewed by Miranda Owen
Posted August 16, 2014

Romance Contemporary | New Adult
SHATTER is Book four in Erin McCarthy's True Believers series. I am addicted to this series. The characters in each book are so textured, and so easy to like, that they are easily some of my all-time favorites. SHATTER is no exception.
At the start of SHATTER, Kylie Warner is a young woman going through a challenging time emotionally. She is recovering from the bombshell that her boyfriend and one of her best friends had a one-time drunken sexual encounter. Her friend she forgave, even though it was difficult. However, the creepy behavior shown by her ex after the alcohol fumes cleared revealed him to be a jerk of epic proportions and their relationship was done. For me, this book is about Kylie's journey of self-discovery with a great romance thrown in. The story is told from her point of view, as well as Jonathon's -- Kylie's new romantic interest.
I wasn't sure at first, if I would like SHATTER or not. In the previous books, I never got a feel for who Kylie was as a person. I should have known better. As with the other books in this series, SHATTER is a great character study and Erin McCarthy does a good job of breathing life into these characters. Recurring characters from previous books make appearances, but the two main characters are the focus.
I like how Erin McCarthy handled the issues of pregnancy and birth control. They are series topics but I don't feel as though they were dealt with in a heavy-handed way. There is drama but not melodrama. The romance that develops between Kylie and Jonathon is equal parts sweet and sexy. Erin McCarthy knows how to write a hero. All of the guys in this True Believers series are a dream, even though they are all very different. They are all sexy, sweet, and treat the women in their lives with respect and just the right amount of awe.
SHATTER is yet another in a long line of well-written, very hot romances by Erin McCarthy. This book can be read as a stand-alone book, but I highly recommend checking out the previous books in this series. They are worth it and a must read for contemporary romance fans. I can't wait for the next book by Erin McCarthy!
Learn more about Shatter
SUMMARY
Kylie Warner prides herself on being optimistic, but after finding her best friend in bed with her boyfriend and flunking chemistry, her upbeat attitude has taken a dive. Even an impromptu hook-up with her sexy new chemistry tutor only brightens her mood slightly. After all, it's not like she'll ever see the tattooed scholar again…
While he's a whiz at complex equations, Jonathon Kadisch has trouble when it comes to figuring out women. So when Kylie tells him that she's pregnant after their night of passion, he's at a complete loss. He's prepared to be a good father—unlike his own deadbeat dad—but he's less prepared to fall for the genuine and alluring blonde bearing his child.
With emotions running high, Kylie wonders if Jonathon's devotion is out of growing love or looming obligation. And when heartbreak threatens to tear them apart, Jonathon will have to fight for the only girl who's ever made him feel whole…
---
What do you think about this review?
Comments
No comments posted.

Registered users may leave comments.
Log in or register now!