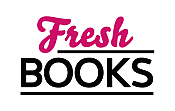 Best reads for September
Erin McCarthy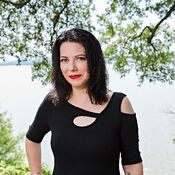 Blogging at Fresh Fiction
Excerpt from HARD LINE by Erin McCarthy
December 8, 2017
Excerpt Candy was starting to figure out Jared was a whole lot of masculine bluster. Beneath the cool stare and the Read More...
Erin McCarthy | Top 5 Romantic Songs
October 10, 2017
The third book in my MURDER BY DESIGNS series, Read More...
Erin McCarthy | Rookie Mistakes
May 23, 2017
This is my first amateur sleuth novel, though I've written mysteries into romance novels. But Bailey Burke, home stager extraordinaire, is the first heroine Read More...
Erin McCarthy | Discover Nashville Nights
February 28, 2017
"It's a crazy town full of neon dreams…" From Crazy Town by Jason Aldean Have you ever gone to a new place Read More...
Erin McCarthy | College Years - Best or WORSE?
May 31, 2013
Dear Reader, I was talking to a friend last night at the wine bar and I was mentioning writing a college age heroine, and she Read More...
USA Today and New York Times Bestselling author Erin McCarthy first published in 2002 and has since written over sixty novels and novellas in teen fiction, new adult romance, paranormal, and contemporary romance. Erin is a RITA finalist and an ALA Reluctant Young Reader award recipient, and is both traditionally and indie published.
When she's not writing she can be found sipping martinis in high heels or eating ice cream in fleece pajamas depending on the day, and herding her animals, kids, and amazing renovation-addicted husband.
Log In to see more information about Erin McCarthy
Log in or register now!
Series
The Impalers | Seven Deadly Sins | Fast Track | Nashville Nights | Murder By Design | Bad Boys Online
Books:
The Howling, July 2018
e-Book
Hard Drive, December 2017
Bad Boys Online #2
e-Book
Hard Line, December 2017
Bad Boys Online #1
e-Book
Once Upon A Ghost, October 2017
Murder By Design #3
e-Book
Silence Of The Ghost, September 2017
Murder By Design #2
e-Book
Gone With The Ghost, May 2017
Murder By Design
e-Book
Love Taker, February 2017
Nashville Nights
e-Book
Dream Maker, October 2016
Nashville Nights
e-Book
Heart Breaker, May 2016
Nashville Nights #1
e-Book
Believe, November 2014
True Believers #3
Paperback / e-Book
Final Lap, October 2014
Fast Track #8
Paperback / e-Book
Shatter, September 2014
True Believers
Paperback / e-Book
Sweet, June 2014
True Believers #2
Paperback / e-Book
You Make Me, April 2014
Blurred Lines #1
Trade Size / e-Book
Believe, February 2014
True Believers #3
e-Book
Full Throttle, December 2013
Fast Track #7
Paperback / e-Book
Sweet, October 2013
e-Book
Fangs for Nothing, July 2013
The Impalers #2
Paperback
Hot Summer Nights, July 2013
Paperback / e-Book
True, May 2013
e-Book
Seeing is Believing, March 2013
Paperback / e-Book
The Fangover, November 2012
The Impalers #1
Paperback / e-Book
Jacked Up, June 2012
Fast Track #6
Mass Market Paperback / e-Book
Slow Ride, October 2011
Fast Track #5
Paperback / e-Book
The Promise Of Love, June 2011
Trade Size
The Chase, April 2011
Fast Track #4
Mass Market Paperback / e-Book
The Beast Within, September 2010
Paperback
Hot Finish, August 2010
Fast Track #3
Paperback / e-Book
Hard And Fast, July 2010
Fast Track #2
Paperback / e-Book (reprint)
Flat-Out Sexy, June 2010
Fast Track #1
Paperback / e-Book (reprint)
The Taking, January 2010
Seven Deadly Sins #3
Paperback
Out Of The Light, Into The Shadows, August 2009
Paperback
Hard And Fast, May 2009
Fast Track #2
Trade Size / e-Book
Flat-Out Sexy, November 2008
Fast Track #1
Trade Size / e-Book
The Magical Christmas Cat, October 2008
Trade Size
First Blood, August 2008
Paperback
The Power of Love, June 2008
Paperback
Fallen, May 2008
Seven Deadly Sins #2
Paperback
Sucker Bet, January 2008
Vegas Vampires #4
Trade Size
Mouth to Mouth, November 2007
Mass Market Paperback
An Enchanted Season, October 2007
Paperback
The Naked Truth, September 2007
Paperback (reprint)
My Immortal, September 2007
Seven Deadly Sins #1
Paperback
Heiress for Hire, July 2007
Paperback
Bled Dry, May 2007
A Tale of Vegas Vampires
Trade Size
Date with the Other Side, January 2007
Paperback (reprint)
Bit the Jackpot, December 2006
A Tale of Vegas Vampires
Trade Size
You Don't Know Jack, October 2006
Trade Size
The Night Before Christmas, October 2006
Paperback
High Stakes, August 2006
A Tale of Vegas Vampires
Trade Size
Bad Boys of Summer, June 2006
Trade Size
When Good Things Happen to Bad Boys, April 2006
Bad Boys
Trade Size
Heiress for Hire, January 2006
Trade Size
The Naked Truth, November 2005
Trade Size
Houston, We Have a Problem, November 2005
Paperback (reprint)
The Pregnancy Test, October 2005
Trade Size
The Night Before Christmas, October 2005
Trade Size
Date with the Other Side, May 2005
Paperback
Bad Boys over Easy, April 2005
Trade Size
Mouth to Mouth, January 2005
Trade Size
Smart Mouth, December 2004
Paperback (reprint)
Bad Boys Online, September 2004
Paperback (reprint)
Perfect for the Beach, May 2004
Trade Size
Bad Boys in Black Ties, April 2004
Trade Size