"A cautionary tale of college life"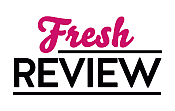 Reviewed by Clare O'Beara
Posted September 2, 2014

Romance Contemporary | New Adult
Latest in the New Adult series by the author of True and Believe, SHATTER sees Erin McCarthy return to the college dorm room and troubled young people coping with sudden maturity.
Kylie takes a few pages to introduce herself, while chattering endlessly about her life, but anyone who has read the earlier instalments will be able to place her by a process of elimination. Robin, her flat-mate, drunkenly slept with Kylie's not-so-drunk boyfriend, so Kylie now stays in a single apartment and mopes. She is over the betrayal, apart from never trusting that guy again. While I don't remotely understand a girl who thinks that she has no validity without a boyfriend, especially when she has a college course to occupy her time, it's easy to sympathise as Kylie feels left out of fun. The young lady has plenty of confidence but her friends are either paired off or no longer on good terms with her.
In need of urgent help to pass Chemistry finals, Kylie gains some coaching from a tall grad student, Darwin. That's just a nickname, but Jonathon seems like the nicest professor she can imagine, so Darwin will do. She's tired of people dismissing her as a dumb blonde. Chemistry, here we come! That's not the only thing that happens that evening however and a rueful twenty-five-year-old Jonathon leaves her apartment feeling that he should have known better. The girl being a lot younger makes him responsible.
There's a lot of strong language and adult action as the series progresses further from shy Rory in the first book. I should inform New Adult readers that these don't necessarily occur in all adult romances, and that using coarse words about a girl to your mates is not a great way to show you respect her. Kylie suddenly faces a situation she was unprepared for, and her astoundingly supportive mother starts dictating her life. Jonathon has been on poor terms with his professor father, but is now studying under the man, which does not ring true. There are other colleges and anyone with sense would take a degree under a professor who was no relation. More than one major life change occurs and these young people, who still chat about what house they would belong to at Hogwarts, are a lot more experienced by the end of SHATTER. My favourite of the series is still Rory's story, but Erin McCarthy's latest lively book is a cautionary tale for both young men and women.
Learn more about Shatter
SUMMARY
Kylie Warner prides herself on being optimistic, but after finding her best friend in bed with her boyfriend and flunking chemistry, her upbeat attitude has taken a dive. Even an impromptu hook-up with her sexy new chemistry tutor only brightens her mood slightly. After all, it's not like she'll ever see the tattooed scholar again…
While he's a whiz at complex equations, Jonathon Kadisch has trouble when it comes to figuring out women. So when Kylie tells him that she's pregnant after their night of passion, he's at a complete loss. He's prepared to be a good father—unlike his own deadbeat dad—but he's less prepared to fall for the genuine and alluring blonde bearing his child.
With emotions running high, Kylie wonders if Jonathon's devotion is out of growing love or looming obligation. And when heartbreak threatens to tear them apart, Jonathon will have to fight for the only girl who's ever made him feel whole…
---
What do you think about this review?
Comments
No comments posted.

Registered users may leave comments.
Log in or register now!