A Fresh Fiction favorite is a finalist for the 2010 RWA RITA category Paranormal Romance.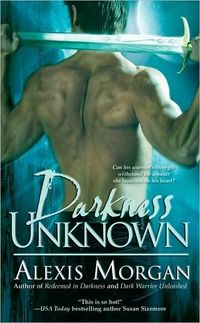 Can his warrior's strength withstand the assault she launches on his heart?
Paladins of Darkness #5
Pocket Star
February 2009
On Sale: January 27, 2009
Featuring: Gwen Mosely; Jarvis Donahue
384 pages
ISBN: 1416563431
EAN: 9781416563433
Mass Market Paperback
Add to Wish List

Gwen Mosely's life changes forever when she stumbles across a handsome stranger, unconscious and left for dead in the woods behind her farm. Cut up and bleeding, he's barely survived a vicious battle, but the real shock is how quickly his wounds heal—a gift he shares with Gwen's teenaged half-brother Chase.
Jarvis Donahue can't keep his eyes—or his strong, capable hands—off the sexy redhead who rescued him. He finds warmth of Gwen's smile and the desire in her eyes are impossible to resist, but there's a problem. Jarvis immediately recognizes Chase as a fellow Paladin in the making, a warrior born to defend mankind in the relentless battle against the Others. Neither Gwen nor the boy know it yet, but Chase will need Jarvis's help coping with the compulsion to fight that is written in his blood and in his bones. Although Gwen may hate him for it, Jarvis is duty-bound to secretly introduce Chase to the dangerous fate they both share.
As the barrier between the two worlds weakens, the threat grows perilously close to Gwen's farm. Jarvis is torn between protecting his lover, but without revealing his true identity, or betraying his people's secret and risk losing her forever.

Our Past Week of Fresh Picks
THE DUKE IS WICKED
by Tracy Sumner
Featured as Fresh Pick on April 20, 2021
Leagues and lives apart, Delaney and Sebastian navigate a world they're not destined for together. Can she let down her guard and learn to Read More »
The Duke is Wicked will light a fire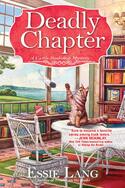 A DEADLY CHAPTER
by Essie Lang
Featured as Fresh Pick on April 19, 2021
Thousand Islands bookseller Shelby Cox is caught between a lethal rock and a hardheaded newcomer in Essie Lang's third Castle Bookshop mystery, a must Read More »
An Enjoyable Cozy Mystery Featuring an Island Castle Bookstore and a Body in the Bay
Welcome Back to Alexandria Bay and Bayside Books!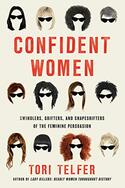 CONFIDENT WOMEN
by Tori Telfer
Featured as Fresh Pick on April 18, 2021
A thoroughly entertaining and darkly humorous roundup of history's notorious but often forgotten female con artists and their bold, outrageous scams—by Read More »
A glimpse into some of the con women of history....
HOUSEWIFE CHRONICLES
by Jennifer Snow
Featured as Fresh Pick on April 17, 2021
Her husband's affair coming to light two weeks before his death should have been the worst thing to happen to Beth Cartwright that year Read More »
Housewives Hide Things Too...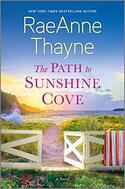 THE PATH TO SUNSHINE COVE
by RaeAnne Thayne
Featured as Fresh Pick on April 16, 2021
She knows what's best for everyone but herself…With a past like hers, Jessica Clayton feels safer in a life spent on Read More »
Immensely enjoyable story about family
Can they overcome the past to find love?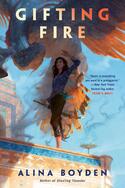 GIFTING FIRE
by Alina Boyden
Featured as Fresh Pick on April 15, 2021
The battle has been won, but the war is just beginning.Although at long last Razia Khan has found peace with herself and love with Read More »
A Good Fantasy Novel with Dragon-like Creatures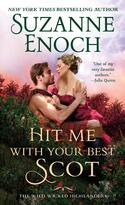 HIT ME WITH YOUR BEST SCOT
by Suzanne Enoch
Featured as Fresh Pick on April 14, 2021
The final book in the wickedly seductive new Scottish historical romance trilogy from New York Times bestselling author Suzanne Enoch, Hit Me With Your Best Read More »
Brawny Highlanders make the best protectors!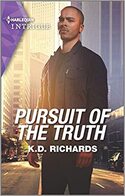 PURSUIT OF THE TRUTH
by K.D. Richards
Featured as Fresh Pick on April 13, 2021
His skills can keep her safeHer secrets could get them killed…Security expert Ryan West's worst fears come to life when hotel Read More »
A Sophisticated Fast-Paced Debut Mystery