A Fresh Fiction favorite is a finalist for the 2010 RWA RITA category Paranormal Romance.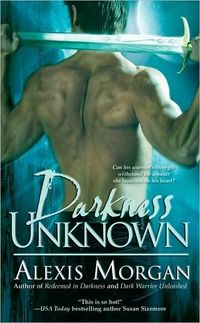 Can his warrior's strength withstand the assault she launches on his heart?
Paladins of Darkness #5
Pocket Star
February 2009
On Sale: January 27, 2009
Featuring: Gwen Mosely; Jarvis Donahue
384 pages
ISBN: 1416563431
EAN: 9781416563433
Mass Market Paperback
Add to Wish List

Gwen Mosely's life changes forever when she stumbles across a handsome stranger, unconscious and left for dead in the woods behind her farm. Cut up and bleeding, he's barely survived a vicious battle, but the real shock is how quickly his wounds heal—a gift he shares with Gwen's teenaged half-brother Chase.
Jarvis Donahue can't keep his eyes—or his strong, capable hands—off the sexy redhead who rescued him. He finds warmth of Gwen's smile and the desire in her eyes are impossible to resist, but there's a problem. Jarvis immediately recognizes Chase as a fellow Paladin in the making, a warrior born to defend mankind in the relentless battle against the Others. Neither Gwen nor the boy know it yet, but Chase will need Jarvis's help coping with the compulsion to fight that is written in his blood and in his bones. Although Gwen may hate him for it, Jarvis is duty-bound to secretly introduce Chase to the dangerous fate they both share.
As the barrier between the two worlds weakens, the threat grows perilously close to Gwen's farm. Jarvis is torn between protecting his lover, but without revealing his true identity, or betraying his people's secret and risk losing her forever.

Our Past Week of Fresh Picks
SEAL WITH A SECRET
by Paige Tyler
Featured as Fresh Pick on October 1, 2022
SEAL with a SecretSecrets are his job.Navy SEAL Lane Roberts is used to danger––but not from within his own SEAL Team Read More »
Their first date might be their last!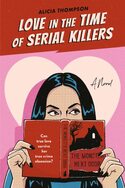 LOVE IN THE TIME OF SERIAL KILLERS
by Alicia Thompson
Featured as Fresh Pick on September 30, 2022
Turns out that reading nothing but true crime isn't exactly conducive to modern dating—and one woman is going to have to learn Read More »
No Serial Killers, But An Entertaining Rom-Com With A Fun Lead-In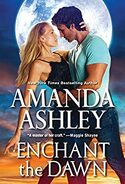 ENCHANT THE DAWN
by Amanda Ashley
Featured as Fresh Pick on September 29, 2022
Set in steamy New Orleans, New York Times and USA Today bestselling author Amanda Ashley delivers a sensually-charged and intelligent vampire romance perfect fans Read More »
Vampire, witch = enchanting read!
THE TIME FOR LOVE
by Stephanie Laurens
Featured as Fresh Pick on September 28, 2022
#1 New York Times bestselling author Stephanie Laurens explores what happens when a gentleman intent on acquiring a business meets the unconventional lady-owner, only Read More »
A couple who find love and fight for their community against a faceless enemy!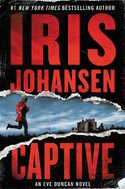 CAPTIVE
by Iris Johansen
Featured as Fresh Pick on September 27, 2022
Eve Duncan's daughter Jane MacGuire seems to have found a perfect life with Seth Caleb - until a ruthless madman threatens to destroy it Read More »
Danger just keeps finding her!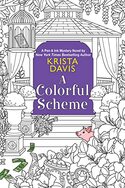 A COLORFUL SCHEME
by Krista Davis
Featured as Fresh Pick on September 26, 2022
Coloring-book creator and Washington, DC, bookstore owner Florrie Fox is attending the wedding of her wealthy boss and a famous romance author, who are Read More »
A Wedding With a Side of Murder!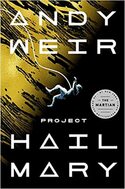 PROJECT HAIL MARY
by Andy Weir
Featured as Fresh Pick on September 25, 2022
Ryland Grace is the sole survivor on a desperate, last-chance mission—and if he fails, humanity and the earth itself will perish Read More »
A worldwide co-operative effort to find a solution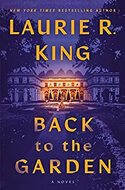 BACK TO THE GARDEN
by Laurie R. King
Featured as Fresh Pick on September 24, 2022
A magnificent house, vast formal gardens, a golden family that shaped California, and a colorful past filled with now-famous artists: the Gardener Estate was Read More »
Tightly woven contemporary mystery with 70's hippie commune flashbacks