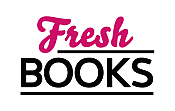 April showers are here, settle with a great read!
"A fresh and exciting paranormal adventure with an intense depth of character and emotional punch."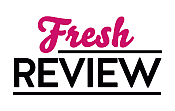 Reviewed by Sheila Graves
Posted January 16, 2009

Jarvis Donahue is dead on his feet. But then, so are the rest of the Paladins. Because the Others have been so active the past months, Paladins are being sent out to battle as long as they're breathing, or so it seems. Exhausted, Jarvis is on the trail of just one more Other to battle and kill before he returns.
But not everything goes as expected. Found unconscious and bleeding, he's taken by Gwen Mosely to her place to recover. He soon learns two things: one, he's not going to be able to keep his hands off the beautiful Gwen for long; and two, her half-brother, Chase, is a young Paladin in the making, destined to become one of the strong, nearly immortal soldiers in the fight against the Others, who seek to leave their dying dimension and come to ours. The only problem is they're killers and have to be stopped at all cost. Now Jarvis has two missions: get the young Paladin ready to begin his life as a warrior and find a way to make the strong and lovely Gwen his.
DARKNESS UNKNOWN is one of those books you didn't realize you'd been waiting for until you opened it up and got sucked into another world. At once, you realize you've missed that place and are so glad to be back. Jarvis and Gwen are hot, intense, stubborn and perfect for each other. This story was fresh and exciting with the same depth of character and emotional punch we've come to expect from Ms. Morgan. I love the addition of a new, young Paladin and can't wait to see more of them. A good read.
SUMMARY
Gwen Mosely's life changes forever when she stumbles across a handsome stranger, unconscious and left for dead in the woods behind her farm. Cut up and bleeding, he's barely survived a vicious battle, but the real shock is how quickly his wounds heal—a gift he shares with Gwen's teenaged half-brother Chase.
Jarvis Donahue can't keep his eyes—or his strong, capable hands—off the sexy redhead who rescued him. He finds warmth of Gwen's smile and the desire in her eyes are impossible to resist, but there's a problem. Jarvis immediately recognizes Chase as a fellow Paladin in the making, a warrior born to defend mankind in the relentless battle against the Others. Neither Gwen nor the boy know it yet, but Chase will need Jarvis's help coping with the compulsion to fight that is written in his blood and in his bones. Although Gwen may hate him for it, Jarvis is duty-bound to secretly introduce Chase to the dangerous fate they both share.
As the barrier between the two worlds weakens, the threat grows perilously close to Gwen's farm. Jarvis is torn between protecting his lover, but without revealing his true identity, or betraying his people's secret and risk losing her forever.
---
What do you think about this review?
Comments
No comments posted.

Registered users may leave comments.
Log in or register now!