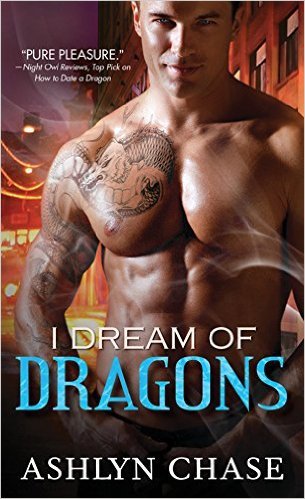 Purchase
Boston Dragons #1
Sourcebooks Casablanca
April 2016
On Sale: April 5, 2016
Featuring: Amber McNally; Rory Arish
352 pages
ISBN: 1492610062
EAN: 9781492610069
Kindle: B018IRSLGQ
Paperback / e-Book
Add to Wish List

THE HEAT IS ON
When Rory Arish and his two fiery dragon siblings are run out of their ancestral Irish home, it seems their luck has run out-until they arrive in Boston and find a paranormal-friendly apartment building. Finally, Rory has a place to call home. There's only one problem: Rory's new lair has simultaneously been rented to an infuriating woman who is as stubborn as she is beautiful and will not leave 'her' apartment matter how steamed he may be...
AND SPARKS FLY
Amber McNally is a down-on-her-luck flight attendant. She needs this apartment, and not even a fire-breathing dragon with his Irish charm and scorching good looks is going to scare her away. Holing up in their respective corners, a battle of wills ensues. Who will be the first to blink...or give in to their off-the-charts chemistry and decide to make this unorthodox living arrangement a little more permanent?
Boston Dragons
Comments
27 comments posted.
I light some candles and either read or turn on a portable radio.
(Colleen Conklin 12:35pm April 21, 2016)
I take advantage of the opportunity to read a lot! I've got a book light that I can use (and lots of batteries) if/when my electronic devices run out of power.
(Janie McGaugh 3:22pm April 21, 2016)
I have the opportunity to relax, and read with candles which
is soothing.
(Sharon Berger 4:35pm April 21, 2016)
This is a book blog so it's no surprise that I read in down
time, lol. I also play with my cat :-) Thanks for the
giveaway! Much success with the release
(Lenna Hendershott 5:10pm April 21, 2016)
We made hot chocolate and popcorn on the camp store. Neighbors came over and we played board games by candle light.
(Cynthia Gaertner 5:24pm April 21, 2016)
Light some candles!
(Alison Mckearney 4:15pm April 22, 2016)
Go on a scavenger hunt looking for flashlights and candles
(Richard Burr 11:44pm April 22, 2016)
We play games by candlelight. It keeps everyone busy and
happy.
(Debra Guyette 7:51am April 23, 2016)
I try and read by our Coleman light and relax! Nothing gets in the way of me and my books!! HA
(Bonnie Capuano 9:02am April 23, 2016)
In the year of January 2000 ,we had a terrible ice storm here . We stayed home the first night and I froze so that was it for me. We went to a daughters house were she had the gas cook-stove and gas fireplace .We stayed till we could find a generator to buy . It was so nice to be back home and get our house warm again . Now we have the generator and I also have the battery candles throughout the house . That will do until the electricity comes back on .The lights are dimmer with the generator but so thankful that we have it . My husband watches a small TV and I do a lot of reading . I hope to read your book soon . Thanks for the chance to win it .
(Joan Thrasher 11:14am April 23, 2016)
Most of the time we only lose our power for maybe an hour
or so when an idjit hits the power pole. I usually find an
extra hour or sleepy just fine.
(Judy Gregory 4:36pm April 23, 2016)
We pull out some lanterns and battery powered lights, and start a fire in the fireplace for a little heat. Just got a small generator, so that will help in the future, but really want one for the whole house!
(Marshelle Burkhead 4:56pm April 23, 2016)
Well, losing power is not actually a bad thing. I must say tha I have 2
beautiful daughters because we lost power a couple of times. Reading by
candlelight is great also though!
(Laura Sebastian 7:26am April 24, 2016)
I turn on a portable radio. If the sun is out or it isight enough I read.
(Melinda Marks 9:08pm April 24, 2016)
Read or when there are enough people around, we play games.
(Glenda Martillotti 9:15pm April 24, 2016)
Our power is never out for long so we light up all the
candles and listen to a wind up radio or read a few books.
(Maureen Davidson 9:16pm April 24, 2016)
Advantage to power outages: flashlights/candles and perfect reading time!
(Hope Burden 10:40pm April 24, 2016)
No problem. I always keep my Kindle charged so I can read anytime, day or night even when storms take out the electricity. Thanks.
(Sharon Extine 1:54am April 25, 2016)
I found that I could rig a fair amount of light with a
candle and largish cardboard panels covered in aluminum
foil. Spent the evenings reading and had a decent time.
(G. Bisbjerg 11:37am April 25, 2016)
READ!!! we bought two camping lights or tell scary stories!!!
(Jennifer Beck 1:17pm April 25, 2016)
I have a full house generator since we lose power often and
I am not a happy camper when I can't flush a toilet ;). We
don't have the TV or computers hooked up so I tend to
cuddle up with tea and a book :).
(Victoria Sloboda 4:08pm April 25, 2016)
Use our battery coleman lantern and read!
(Bonnie Capuano 9:47am April 26, 2016)
I figure out some way to read--probably under a couple of quilts (at least when it happens in the winter).
(Carol Gowett 2:44pm April 26, 2016)
I go outside with the neighbors and we talk about things that are going on and how we have to adapt to not having power.
(Leni Kaye 6:30pm April 26, 2016)
I light some candles and spend time with my family.
(Carrie Edmunds 2:36am April 27, 2016)
I find our flashlights, listen to the radio, and read on my Kindle.
(Bonnie H 9:10pm April 27, 2016)
Thank you so much for picking me to win
(Lenna Hendershott 5:53pm May 2, 2016)
Registered users may leave comments.
Log in or register now!