Allie Pleiter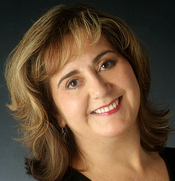 Blogging at Fresh Fiction
Allie Pleiter | Real Life Passions in Fictional Books
June 12, 2013
Having been part of the prayer shawl ministry movement for years, I knew it was only a matter of time before it would work its Read More...
Allie Pleiter | The Reluctant Hero
April 25, 2012
We love a reluctant hero.  We're quick to praise a man who won't praise himself, who is blind to the attributes that others Read More...
Allie Pleiter | Something about a Fireman
January 24, 2012
"I'm so glad you're writing a fireman story." "Oh, goodie...I love fireman books." "I've been waiting for you to do a Read More...
Allie Pleiter | What's in your wall?
March 28, 2011
You know that commercial that ends with the question "What's in your wallet?"  Mack Tanner, the hero in my newest release Read More...
Allie Pleiter | Epic Disaster
August 13, 2010
Things get blown out of proportion in our culture. It's like when my kids howl "I'm starving!" and I look at Read More...
Allie Pleiter | A Little Bit of Real Life...
February 24, 2010
Sometimes our imaginations cook up the perfect story from scratch. Other times, life hands us the spark of the story and our imaginations use it Read More...
Allie Pleiter | Balancing The Quirks And The Oddities
September 28, 2009
How do you give an old story a new twist? Holiday romances are time-honored favorites. Everyone likes to see the guy finally get the Read More...
Allie Pleiter | Cry me a keeper...
July 16, 2009
So, why is it we love to see our characters go to the brink of misery? Follow them to the loss of their most treasured Read More...
Allie Pleiter | BLUEGRASS COURTSHIP
February 11, 2009
My first crack at the "plane Jane" heroine took me by surprise. Given my love for larger-than-life characters, I wasn't sure my Read More...
Allie Pleiter | I think I have a writing disability.
August 5, 2008
Well, perhaps disability is too strong a word, except that I do truly feel "differently-abled." I feel somewhat hampered by it, like I stand Read More...
An avid knitter, coffee junkie, and devoted chocoholic, Allie Pleiter writes both fiction and non-fiction. The enthusiastic but slightly untidy mother of two, Allie spends her days writing books, buying yarn, and finding new ways to avoid housework. Allie hails from Connecticut, moved to the midwest to attend Northwestern University, and currently lives outside Chicago, Illinois. The "dare from a friend" to begin writing has produced two parenting books, fourteen novels, and various national speaking engagements on faith, women's issues, and writing.
Log In to see more information about Allie Pleiter
Log in or register now!
Series
Lone Star Cowboy League
Books:
A Ranger for the Holidays, November 2015
Lone Star Cowboy League #3
Paperback / e-Book
The Fireman's Homecoming, June 2013
Gordon Falls
Paperback / e-Book
Homefront Hero, May 2012
Paperback / e-Book
Falling For The Fireman, February 2012
Paperback / e-Book
Yukon Wedding, April 2011
Alaskan Brides
Paperback
Mission of Hope, August 2010
Love Inspired Historical
Paperback
Easter Promises, March 2010
Mass Market Paperback
Bluegrass Christmas, October 2009
Mass Market Paperback
Bluegrass Blessings, July 2009
Kentucky Corners #3
Paperback
Bluegrass Courtship, February 2009
Kentucky Corners #2
Mass Market Paperback
Bluegrass Hero, August 2008
Kentucky Corners #1
Paperback
Masked By Moonlight, June 2008
Paperback
The Perfect Blend, July 2007
Paperback
My So-Called Love Life, August 2006
Paperback
Queen Esther and the Second Graders of Doom, February 2006
Steeple Hill Caf
Trade Size