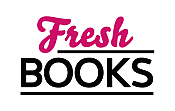 Sweet Romance + Thrilling Intrigue = February Best Reads
Reviews
Running Wild
by Sarah McCarty
"Three werewolves stories that will make you believe in fairy tale romance."
Posted June 29, 2008

RUNNING WILD is an anthology that steams up the pages. Sarah McCarty has done an excellent job of creating three Alpha males that we can fall in love with. The writing is fresh and the plot clever. What a great idea to place three separate stories in a book and Read more...



Magic and Desire
by Portia Da Costa, Janine Ashbless, Olivia Knight
"Three stories of magic and romance that will ignite your passion"
Posted June 28, 2008

MAGIC & DESIRE contains three distinct voices in fantasy. Each is a unique reading escape into the imagination and erotic romance. A well thought out collection of short stories sure to keep you turning the pages. In The House of Dust, the King of Uruk is dead, and Ishara Read more...



Dark Master
by Tawny Taylor
"Submission to a vampire master has never been sexier."
Posted June 26, 2008

Regan Roslund wakes up to one of the worst days in her life. All her money is gone. Her trusted financial manager has drained her dry. With no way to pay her bills or support the life she's become accustomed to, Regan resigns herself to running a BDSM shop Read more...



The Beast In Him
by Shelly Laurenston
"This is a novel for every woman who was once the underdog and in love."
Posted June 17, 2008

Jessie Ann Ward grew up the only wild dog among wolves. Smaller than all the other girls in school, she is the perfect target for bullies. The only person who doesn't treat her differently, and is always there to rescue her is Bobbie Ray Smith. Jessie Ann is in Read more...



The Silver Cage
by Mathilde Madden
"Turn down the AC, this one is blazing HOT!"
Posted June 3, 2008

With her mate being held by the Silver Crown and tortured, Iris completes her destiny and kills the ancient werewolves within The Crown, fulfilling the foretold prophecy. There's only one problem, by killing them she has now released a far worse plague upon the human race: The Divine, a Read more...



Through the Veil
by Shiloh Walker
"A magical story of witches, warriors, love, and betrayal you'll never forget."
Posted June 1, 2008

Found lost, wandering in a field many years ago as a young child, Lee Ross has been raised to believe our world is the realm in which she belongs. She's been haunted by dreams of another reality, and of a man who stirs her soul ever since she was Read more...



Sins Of The Night
by Devyn Quinn
"A dark and sexy ride not for the faint of heart."
Posted May 20, 2008

Brought into the world of the Kynn against his will, Adrian Roth wants revenge. Born an Amhais, or Shadow- Stalker, Adrian possesses the ability to see the creatures of the occult, and is bred to destroy them. Unfortunately, in his quest to vanquish the evil that preys upon the human Read more...



Sherri Lee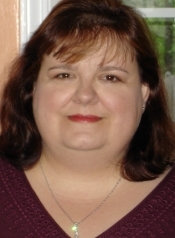 As an aspiring author myself, I am an avid reader. My favorite genre is erotic paranormal romance. I've been married for seventeen years, and a nurse for over twenty. Currently, I'm enjoying being a stay at home mom with my adorable three-year- old little boy, and writing whenever possible. In pursuit of fulfilling my dream of becoming a published author, I'm a member of the Romance Writers of America, Carolina Romance Writers, Passionate Ink, and RWA's Futuristic, Fantasy and Paranormal chapter.
Features & Posts
No posts found.
1 comment posted.

Re: Santa Honey (3:20pm October 24, 2009):

Hi Sandra, Great post! I'm a debut epublished author, only three months into my release, and I've already become prey to the internet pirates. *sigh* At this time, I know of three site that have pirated my book. YIKES!
And you're so right, they are like cockroaches. I don't know how we're ever to get this under control. I can only imagine the sales that have been lost...so frustrating.