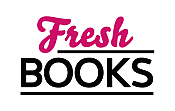 Celebrate June with Great Books!
Reviews
1 - 20 of 32 ( prev | next )
Waiting for Tom Hanks
by Kerry Winfrey
"Don't wait to read this delightful rom-com!"
Posted June 6, 2019

Ever since her mother died, Annie had a to-do list that focused on achieving the next step, until she graduated from college. Ever since she's been living her life standing still. She lives in her childhood home with her Uncle Don. She writes articles for Buzzfeed by day Read more...



Natalie Tan's Book of Luck and Fortune
by Roselle Lim
"A smashing debut that will leave readers hungry for more!"
Posted June 6, 2019

Natalie Tan's mother died, leaving her alone in the world. As she rushes back to lay her mother to rest and deal with the aftermath, Natalie realizes that she missed home. After fighting with her mother in regards to her future as a chef, she abruptly left home and Read more...



A Deadly Feast
by Lucy Burdette
"Murder in Paradise..."
Posted June 6, 2019

Hayley Snow's getting married, she has one more assignment to turn in for Key Zest magazine and a family Thanksgiving to get through before her big day. While working on her assignment, a woman mysteriously collapses while on Hayley's food tour. The woman's rushed to the hospital Read more...



Her Royal Highness
by Rachel Hawkins
"Get swept away by the romance of Scotland, friendships, and the royal family drama!"
Posted June 6, 2019

Millie's been so obsessed with Scotland for the last year that she applied to a boarding school. She's dumbfounded when she gets in. Millie doesn't think she'll go until she spots her girlfriend kissing someone else. Devastated, she's suddenly happy to be joining Gregorstoun and Read more...



The Gilded Wolves
by Roshani Chokshi
"Plot twists, secrets, betrayals, and puzzles will keep readers turning pages..."
Posted May 28, 2019

Treasure hunter Séverin plans the perfect heist for him and his crew at the Order's spring auction -- with the exception of one tiny detail. Séverin's blood is spilt while he steals a unique compass, which contains a hidden map. The map will take them to the Read more...



Night Music
by Jenn Marie Thorne
"A swoony and lyrical romance..."
Posted May 16, 2019

One day Ruby discovers a strange boy playing her piano. He's amazingly talented. She's stunned to discover that not only did he compose the piece, but that Oscar will be living at her house for the summer. No one has played that piano since she stopped. Ruby doesn Read more...



The Promise of Us
by Jamie Beck
"Another heartwarming tale from Jamie Beck!"
Posted May 2, 2019

When she was young, a bullet from a mass shooting struck Claire, changing her life forever. It ended her tennis career, but more importantly, it changed the way she viewed the world. Claire sticks close to home and her tight-knit community. She never left home for college. She doesn Read more...



Duchess by Design
by Maya Rodale
"Fantastic feminist romance set in the Gilded Age!"
Posted March 7, 2019

Brandon Fiennes, the duke of Kingston, travels to New York to find himself a wealthy American wife and provide his estate with the influx of money it desperately needs. He doesn't have much time as bill collectors are knocking at the door. He's prepared to sacrifice his future Read more...



Chocolate Cream Pie Murder
by Joanne Fluke
"A charming small town cozy mystery..."
Posted March 7, 2019

Hannah's still devastated from her failed marriage; she's desperately trying to pick up the pieces of her life. Working at the Cookie Jar helps and the whole community's been supportive. She still doesn't understand why Ross made the choices he made, but she's slowly coming Read more...



The Matchmaker's List
by Sonya Lalli
"Dating can be hazardous..."
Posted March 7, 2019

On her twenty-eighth birthday, Raina promised her grandmother if she isn't married by the age of thirty, she'd allow her grandmother to play matchmaker. Now a year later, with Raina no closer to finding a boyfriend let alone a husband, her grandmother gets an early start and Read more...



Once Ghosted, Twice Shy
by Alyssa Cole
"Another wonderful addition to the Reluctant Royals series!"
Posted March 7, 2019

Likotsi's been miserable these past seven months, ever since Fabiola ghosted her without any explanation. Now she's back in New York and everything reminds her of their time together. She's decided that enough is enough. With her first day off in months, Likotsi's going to spend Read more...



29 Dates
by Melissa De La Cruz
"Can practice really make perfect?"
Posted December 20, 2018

Success is the most important thing in life according to Ji- Su's parents. They simply want the best future for her: the best college and the best husband. They've forced Ji-Su to meet with a matchmaker who sets her up on dates, hoping that she will find Read more...



Dear Santa
by Nancy Naigle
"You've Got Mail gets festive this holiday season!"
Posted November 17, 2018

The Heart of Christmas store has been in the Carson family for generations, but it's in serious trouble. With the new Christmas chain that opened across town, sales have been even worse this year. Angela hates the idea of losing her store, but after a dismal Black Friday, she Read more...



Christmas Camp
by Karen Schaler
"Finding the Christmas Spirit..."
Posted November 17, 2018

Haley knows she should be the person to pitch to Tyler Toys, after all, she landed the meeting with the company. If she can land this account before the end of the year, there's a very good chance that she could be made partner. But Haley doesn't do Read more...



Hitting the Books
by Jenn McKinlay
"Another great chapter in this cozy mystery series!"
Posted September 5, 2018

Lindsey witnesses a hit-and-run from the inside of the library. She rushes out to help, almost positive that the owner of the car sped up to hit the woman. Lindsey isn't interested in investigating until the driver's linked to a stolen car with checked out library Read more...



Good Luck with That
by Kristan Higgins
"Emerson, Marley, and Georgia represent friendship goals"
Posted August 5, 2018

When they were eighteen, Emerson, Marley, and Georgia met at fat camp. They instantly became best friends, supporting each other through thick and thin. Sixteen years later, Emerson dies, but not before making her best friends promise to finish the list they made that last summer together. The list is Read more...



Debbie Macomber's Table
by Debbie Macomber
"Almost as good as being invited over to dinner!"
Posted July 7, 2018

This cookbook from Debbie Macomber is set up just like any other cookbook: breakfast, appetizers, soups and salads, mains, sides, desserts and drinks. The book's filled with delicious sounding recipes, easy to follow instructions, and glossy photos. Some of the recipes contain variations on how to make the dish Read more...



Shot in the Dark
by Cleo Coyle
"Solving dating gone wrong!"
Posted July 7, 2018

The coffeehouse is bursting with dates, thanks to a new hot dating app. The coffeehouse is known for great coffee and treats, helping it become a popular meeting place. A confrontation between a woman and her companion involving a gun scares away present and future customers. It doesn't matter Read more...



By the Book
by Julia Sonneborn
"Jane Austen Inspired Romance"
Posted July 7, 2018

Anne's looking to gain tenure at a small liberal arts college in California, but her lack of publication is holding her back. Each rejection of her manuscript takes her further from her goal. When the college gains a new president, she's stunned to learn it's her ex Read more...



It Takes Two
by Jenny Holiday
"A cute second-chance romance!"
Posted July 3, 2018

After Elise's bridezilla wedding, Jane Denning is determined to make her wedding low-key. Her best friend Wendy Liu isn't convinced, nor is she thrilled about the idea of Jane getting married. Wendy knows that her relationship with Jane will change forever. She's not sure Cameron is Read more...



Jennifer Rummel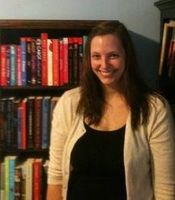 https://yabooknerd.blogspot.com/
After spending 11 years as a Young Adult Librarian, I moved libraries and became a Children's and YA Librarian. I love love love books and talking about reading. My favorite types of books include mysteries, romance, thrillers, and spy books. I adore crafty books, regency romances, and cozy mysteries. When I'm not reading or talking about books, I love baking, crafting, watching the Celtics, or snuggling with my two dogs.
Features & Posts
No posts found.