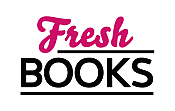 Fall in love with June books!
Reviews
Sugar Pine Trail
by RaeAnne Thayne
"A heartwarming holiday tale!"
Posted May 24, 2018

Julia Winston's been putting her life on hold for everyone else around her. With her parents both deceased, her life has become empty. At a book club, she writes down a bucket list for the year. Julia knows she's not really going to achieve her goals, but she Read more...



Moonlight Over Manhattan
by Sarah Morgan
"A delightful end to a fantastic series!"
Posted May 17, 2018

After a difficult childhood, Harriet knight came to rely on her twin and older brother. Now that her siblings have found true love, she's ready to take back control of her life. She's created a challenge for herself: during the month of December, do one thing every day Read more...



Dead Cold Brew
by Cleo Coyle
"The cofffe is still going strong in this mystery series!"
Posted May 13, 2018

Clare's surprised to see all her cop friends in the coffeehouse one morning. She's even more surprised when she's arrested for stealing Mike's heart and discovers Mike down on one knee asking her to marry him. Of course she agrees. She loves the detective, but that Read more...



Smart Cookie
by Elly Swartz
"Frankie is one Smart Cookie, sometimes too smart..."
Posted May 13, 2018

Since her mother died, Frankie and her father have come up with a list of rules. Setting up a date site for her father isn't on the list -- yet, but Frankie knows he won't be happy when he discovers what she's done. Frankie only wants him to Read more...



Roomies
by Christina Lauren
"Music Rules the Heart"
Posted May 13, 2018

Holland's floundering. Her writing career has never taken off. She's working for family at a Broadway theater, but her life has no direction. When her uncle needs a musician for his play, Holland knows the perfect candidate. She's been impressed with his playing outside the subway station Read more...



Mr. Lemoncello's Great Library Race
by Chris Grabenstein
"Mr. Lemoncello's Legacy is at risk!"
Posted April 27, 2018

Mr. Lemoncello's at it again; he's built another game. This one's based on research and discovering clues, a combination of using library skills with the Amazing Race. He's showing off the new exhibits for the library; these holograms will travel around North American libraries along with Read more...



Now That You Mention It
by Kristan Higgins
"Another Winner for Higgins"
Posted March 3, 2018

Nora Stuart had a childhood full of wonderful moments and an adolescence filled with humiliation, self loathing, and hard work. Winning an all-expenses-paid scholarship to Tufts propelled Nora forward, but it also came at a high cost. One of her competitors believed he should have won instead, claiming Read more...



A Deadly Éclair
by Daryl Wood Gerber
"Delicious start to a new series"
Posted March 3, 2018

Mimi can't believe her good fortune, her best friend introduced her to an entrepreneur who made all her dreams about running an inn and bistro come true. Bryan's made a true difference in her life and not just because of his financial backing, he also believes in her Read more...



Grace to the Finish
by Julie Hyzy
"Fantastic end to the series"
Posted February 15, 2018

Changes are coming to Grace's life. Her sister's being released from prison and her new business venture is starting with her roommates. Grace knows that once her sister hears the news of her inheritance, Liza will demand her fair share. Grace is determined to stop that from happening Read more...



Serenity Harbor
by RaeAnne Thayne
"Finding love in Haven Point"
Posted February 15, 2018

Katrina Bailey came home for her sister's wedding, but she plans on heading back to Columbia as soon as she can. No one in her life seems to understand her determination to travel back. She fell in love with a girl in an orphanage and she's desperately trying Read more...



Any Dream Will Do
by Debbie Macomber
"Grab a second chance with both hands"
Posted August 13, 2017

Shay has a weakness for her brother, but helping him out of a jam results in her imprisonment. After three years, Shay's released without any prospects and her only plan includes a bus trip to Seattle. The bus drops her off outside a church. While she's not particularly Read more...



Jennifer Rummel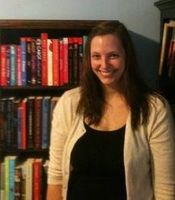 https://yabooknerd.blogspot.com/
After spending 11 years as a Young Adult Librarian, I moved libraries and became a Children's and YA Librarian. I love love love books and talking about reading. My favorite types of books include mysteries, romance, thrillers, and spy books. I adore crafty books, regency romances, and cozy mysteries. When I'm not reading or talking about books, I love baking, crafting, watching the Celtics, or snuggling with my two dogs.
Features & Posts
No posts found.