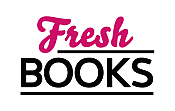 Sweet Romance + Thrilling Intrigue = February Best Reads
Reviews
Family Trust
by Kathy Wang
"Trust, Luck and everything any family experiences at a looming passing"
Posted October 8, 2018

They say don't judge a book by its cover, but this cover is just lovely with its embossed and gold foil pattern on bright red. And because it is so pretty I'm not going to "knock it" for playing to the stereotype of a red Chinese New Year Read more...



Jessica Nathan
Features & Posts
4 comments posted.

Re: Death Blow (11:39pm April 11):

Sounds interesting!

Re: Mistletoe in Texas (9:20pm September 25, 2018):

Looks cool! Thanks for holding the contest!

Re: Crowned and Dangerous (11:46pm August 22, 2017):

Thanks for the chance!

Re: Dressed to Confess (11:45pm August 22, 2017):

Cool!