"Trust, Luck and everything any family experiences at a looming passing"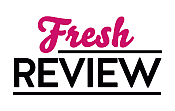 Reviewed by Jessica Nathan
Posted October 8, 2018

Multicultural Asian | Literature and Fiction | Multicultural Contemporary Fiction
They say don't judge a book by its cover, but this cover is just lovely with its embossed and gold foil pattern on bright red. And because it is so pretty I'm not going to "knock it" for playing to the stereotype of a red Chinese New Year packet, but if you didn't know this would be a book about Asians, the art department at William Morrow is ready to knock you over with a Chinese gong with their subtlety.
After coming off the bender of Kevin Kwon's CRAZY RICH ASIANS series (which I highly recommend) I was immediately drawing comparisons between Kwon's and Wang's writing and the Chinese characters and personalities. (Yes, I know. This is completely unfair.)
Wang's story of the Huang family was not unfamiliar to me: the story of a broken family and its key players: 1) Stanley, the often overbearing, and at times delusional, patriarch, 2) Mary, the "greedy", significantly younger second wife, 3) Linda, Stanley's more cunning first wife, hell-bent on protecting her children's inheritance, and 4) Kate and Fred, Stanley and Linda's children, first generation Americans or "ABC's" ("American Born Chinese"), caught between the world of their parents traditional views and simultaneously adapting to a life in California's Bay area where full-size SUVs battle for the a parking space at the local Whole Foods and Farmers Market. As Stanley nears his inevitable death after a cancer diagnosis, his family rallies around him in an attempt to nail down the actual figures of his net worth and any individual gifts in order to plan for their individual futures boosted by a gift from the soon to be Estate of Stanley Huang. Although called FAMILY TRUST, there is little trust amongst this family as Stanley remains evasive and provides different answers to different people. If you are paying attention, you will see the writing on the wall from Chapter Two, but that did not stop me from finishing FAMILY TRUST because I was committed to knowing the fallout and the each characters' reactions in the end (some are so deliciously selfish you almost want to skip to the end like skipping to dessert).
So about that comparison to Kwon's writing. While Kwon's series is a rampant hyperbole of Asian consumerism, private clubs and satire with a strong sense of Singaporean nationalist identity; Wang's story is not so "over the top." Yes, there is still an obsession with designer clothes, property development, and reverence towards one's elders, but there is a deeper insight into each of the Huang family member's idea of "what s/he deserves" and how much others around him or her must suffer as the rewards of "hard work" are reaped. Some of Wang's most compelling moments for me were the different characters reflections on luck, and what sort of role luck had played in each person's life; whether it got you that hot job or the lack thereof caused you to miss an opportunity literally worth millions. How much does one's "hard work" really contribute to one's success? These are all real questions Wang explores to some of the extreme poles of personality (there are some seriously messed up people in this book).
I would recommend FAMILY TRUST to anyone who enjoys reading stories that involve the "every day" type of life for an ABC or many other first generation Asian. No, not all of it is typical, but a lot of it is: the parental pressures and expectations, social calculations, and everyday frustrations that confront Asian minorities in America. Wang gives voice to many of the feelings and experiences I can only wish I had the talent to articulate.
SUMMARY
Some of us are more equal than others....
Meet Stanley Huang: father, husband, ex-husband, man of unpredictable tastes and temper, aficionado of all- inclusive vacations and bargain luxury goods, newly diagnosed with pancreatic cancer. For years, Stanley has claimed that he's worth a small fortune. But the time is now coming when the details of his estate will finally be revealed, and Stanley's family is nervous.
For his son Fred, the inheritance Stanley has long alluded to would soothe the pain caused by years of professional disappointment. By now, the Harvard Business School graduate had expected to be a financial tech god – not a minor investor at a middling corporate firm, where he isn't even allowed to fly business class.
Stanley's daughter, Kate, is a middle manager with one of Silicon Valley's most prestigious tech companies. She manages the capricious demands of her world-famous boss and the needs of her two young children all while supporting her would-be entrepreneur husband (just until his startup gets off the ground, which will surely be soon). But lately, Kate has been sensing something amiss; just because you say you have it all, it doesn't mean that you actually do.
Stanley's second wife, Mary Zhu, twenty-eight years his junior, has devoted herself to making her husband comfortable in every way—rubbing his feet, cooking his favorite dishes, massaging his ego. But lately, her commitment has waned; caring for a dying old man is far more difficult than she expected.
Linda Liang, Stanley's first wife, knows her ex better than anyone. She worked hard for decades to ensure their financial security, and is determined to see her children get their due. Single for nearly a decade, she might finally be ready for some romantic companionship. But where does a seventy-two year old Chinese woman in California go to find an appropriate boyfriend?
As Stanley's death approaches, the Huangs are faced with unexpected challenges that upend them and eventually lead them to discover what they most value. A compelling tale of cultural expectations, career ambitions and our relationships with the people who know us best, Family Trust skewers the ambition and desires that drive Silicon Valley and draws a sharply loving portrait of modern American family life.
---
What do you think about this review?
Comments
No comments posted.

Registered users may leave comments.
Log in or register now!