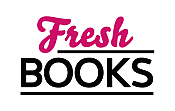 Books to enjoy in May! Let your reading blosson!
Reviews
The Rake is Taken
by Tracy Sumner
"Seamless blend of sensual romance with sooty London ton plus a splash of the fantastic"
Posted June 16, 2020


Welcome back to The League, Tracy Sumner's fantastic gathering of the Occult in the late 1800's. Readers of THE LADY IS TROUBLE will be happy to welcome with open arms, Fin Read more...



Last Tang Standing
by Lauren Ho
"Can she have it all in Singapore?"
Posted June 8, 2020


Looking to experience the rat race of the Singaporean upper middle class? There are no rest stops in Lauren Ho's LAST TANG STANDING, a veritable hamster wheel of Chinese cliches and Tiger mothering mixed with all the frustrations of dating in your early thirties in the age of Read more...



Family Trust
by Kathy Wang
"Trust, Luck and everything any family experiences at a looming passing"
Posted October 8, 2018

They say don't judge a book by its cover, but this cover is just lovely with its embossed and gold foil pattern on bright red. And because it is so pretty I'm not going to "knock it" for playing to the stereotype of a red Chinese New Year Read more...



Jessica Nathan
Features & Posts
4 comments posted.

Re: Death Blow (11:39pm April 11, 2019):

Sounds interesting!

Re: Mistletoe in Texas (9:20pm September 25, 2018):

Looks cool! Thanks for holding the contest!

Re: Crowned and Dangerous (11:46pm August 22, 2017):

Thanks for the chance!

Re: Dressed to Confess (11:45pm August 22, 2017):

Cool!