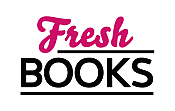 New Year, Great Reads for January
Reviews
Kitty's House Of Horrors
by Carrie Vaughn
"In the Woods, No One Can Hear You Howl"
Posted December 28, 2009

Confession time, when I first read the blurb about the next Kitty book, I spluttered and I stuttered. A reality show? Really? In Kitty's House of Horrors, Vaughn's lead character, midnight DJ and pop culture celebrity, Kitty Norville agrees to appear on TV's first all Read more...



Heather Long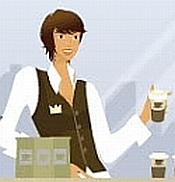 http://dailydose-fantasyromance.blogspot.com
A lifelong writer turned author, Heather Long's first book Remembering Ashby is available for purchase at Sapphire Blue Publishing. Coming soon is the urban fantasy: PRIME EVIL. The Daily Dose explores books, television, writing and more -- all topics that Heather enjoys.
Features & Posts
7 comments posted.

Re: Men Of The Otherworld (5:35pm November 19, 2009):

Charles Cornick snatches the lead at 15 to Clayton Danvers' 9 with just 24 hours to go.

Re: Men Of The Otherworld (9:46pm November 15, 2009):

What an exciting contest this will be -- Clayton's definitely holding his own 5 to 3 at the Daily Dose, but here it looks like Charles is eding him out with 3 to 1, bringing our totals to a dead heat at 6 to 6.

Re: Remembering Ashby (11:12am November 1, 2009):

Wonderful! Thank you for the thoughtful comments! I am hard at work on The Forgotten! My next novel Prime Evil comes out later this month, but I hope to have The Forgotten out in the Spring!

Re: The Pelican Brief (11:06am October 27, 2009):

Susan, fair point about Highlander and I can see where the ethnicity of some characters is really important to maintain - particularly when the ethnicity is so associated with the character.

Theresa, I agree -- it really does need to be a strong persona. I remember being dramatically impressed by Michael Keaton as Batman - I could never have imagined Mr. Mom in that role previously, so I like it when producers and casting directors shake it up -- challenging us - particularly when the persona and acting is so well done.

And thank you for the wonderful compliment Susan!

Re: Furies Of Calderon (10:12pm September 9, 2009):

Great suggestions all. Definitely going to check them out. Mary Anne, that wouldn't be a problem if we hadn't hit the bookstore several times over the last few weeks and he's complained about not being able to find anything. This is a good chance to introduce him to some new potentially interesting authors! I will definitely post what I end up getting and whether they worked or not!

Re: Gordath Wood (11:25am August 22, 2009):

No you are not alone Sara, I have the same problem. It's why I resist reading while writing, because if I get sucked in, then I am reading and not writing. But I will have to add these series to my want to read list.

Re: Bite Me! (7:37pm August 8, 2009):

Amen to the longevity of the Vampire Diaries. I actually have my first prints of that series STILL on my shelf and I bought then when they first came out