"Thrills galore, steamy love scenes, and an intriguing mystery!"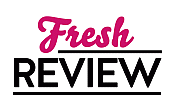 Reviewed by Miranda Owen
Posted July 2, 2019

Romance Erotica Sensual | Romance Suspense
THE HEART YOU BREAK is the fourth book in Cynthia Eden's Wilde Ways series. Each book in this series, centered around bodyguards and the clients they fall for, works as a standalone story. In THE HEART YOU BREAK , Cynthia Eden plays with the rock star trope. Bran Copper is a rock star with a stalker and Julia Slate becomes his undercover bodyguard. I love a kickass heroine, and Julia absolutely qualifies. It's adorable and amusing when Bran tries to shield Julia from any danger and general unpleasantness. Bran's protective streak is endearing but makes Julia's real job as his undercover protector that much more challenging.
Julia may look delicate, but she is a battle-hardened former firefighter who has survived a lot. Her current assignment for Wilde Securities - protecting a bad boy rock star from a mysterious psycho - doesn't have Julia particularly excited. Having been burned, in more ways than one, by her last serious relationship makes her cynical about men and what they have to offer her. Bran turns out to blow her expectations apart. Both are struck by a sudden and consuming physical attraction, but both try and fight it for different reasons. Although Bran is a celebrity, he has a certain level of self-awareness and empathy that throws Julia for a loop. He resists having any kind of protection for himself because he doesn't want anybody else to be harmed. Bran and Julia grow closer, even as they both keep secrets from each other. The Blue Ridge Mountains make for a suitably romantic, as well as isolated and eerie, backdrop for this story. In addition to the perspective of the hero and heroine, Cynthia Eden includes the perspective of the unknown and seemingly omnipresent killer. The killer could be a man or woman, and a known enemy of Bran's as well as somebody who appears to be a friend. Cynthia Eden brings it all in THE HEART YOU BREAK: thrills galore, steamy love scenes, and an intriguing mystery surrounding the identity of a killer.
THE HEART YOU BREAK is a splendid example of romance done right with evil lurking where you'd least expect it. I love all the books in this series, but this may be my favorite yet. It seems that Julia's friend Rick will be the subject of the next book in this Wilde Ways series. I look forward to reading Rick's story, but I can't wait for Cole's story (if Cynthia Eden gives him one too).
SUMMARY
Her new client is the bad boy of rock.
Security agent Julia Slate is going undercover. Her assignment? Protect rocker Bran Copper. He's sexy, has a reputation for living life to the extreme, and he's also the target of one very obsessed fan. Julia's job is to keep Bran safe...and the catch? Bran can't know that she's his bodyguard. Bran's manager has hired her because the star refuses to get protection. Bran just wants to be left alone. With his stalker escalating, that isn't an option.
It should be easy to keep him at arm's length.
Julia pretends to be Bran's new assistant as she moves into his mountain home. She acts shy and reserved, a delicate flower who isn't a threat...when she can totally kick butt any day of the week. She will stay with Bran twenty-four, seven, and make sure he's safe. It's supposed to be business only, and there is no way the guy is her type. He's everything that she doesn't want in a lover. Right? But...the more time they spend together, the more she realizes that the bad boy? It's just an image he projects. There is a whole lot more to the real man.
But she's lying to him.
Bran has been betrayed over and over again, and now Julia is lying to him, too. She thought her lies didn't matter. She thought she was keeping him safe, but she never expected to give her heart to the man she's been hired to protect.
He's never met anyone like her.
Bran's new assistant is gorgeous, smart, and...making him crazy. He's used to women throwing themselves at him, used to people not caring about who he is—just that he's famous. But Julia isn't like that. She touches something inside of him, she makes him want, makes him crave everything that he's never had. Soon Bran can't imagine ever letting her go. He needs her, he wants her, and what Bran wants…he gets.
As the threats keep mounting, as the stalker closes in, will Bran be able to forgive Julia when he learns the truth? Or will they crash and burn? Because THE HEART YOU BREAK...it could be the one that matters most.
Author's Note: Ready for sin and rock? Because Bran is one sexy singer, and Julia is a bodyguard who will do anything to protect her man. But as Bran falls for Julia, as the lies twist around them, things are going to become wild and dangerous. No cliff-hangers. This book can be read as a stand-alone. So have fun and rock on!
---
What do you think about this review?
Comments
No comments posted.

Registered users may leave comments.
Log in or register now!