"A solid mystery, fabulous characters, and darned good humor!"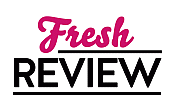 Reviewed by Debbie Wiley
Posted December 6, 2018

Mystery Cozy | Holiday | Amish
Bailey King is excited about the upcoming Harvest Christmas Market. She has just settled in with her grandmother to run Swissmen Sweets, an Amish candy shop, and they are featuring peppermint treats at their table. Unfortunately, Bailey's past rears its ugly head when her ex- boyfriend and New York celebrity tv chef, Eric Sharp, arrives and wants to insert himself back into Bailey's life. Eric wants to use Bailey and her store to film a show to soften his brash image on tv. Unfortunately, Eric's executive producer is murdered and now Eric is the primary suspect. Bailey doesn't want to help him, but she knows he's too selfish to be guilty. Can Bailey fend off Eric's advances and uncover the real murderer without ruining the budding romance she has brewing with Sheriff's Deputy Aiden Brody?
Amanda Flower does an excellent job with her characters! Bailey is a fun character and her best friend, Cass, is a total hoot. But can I just say I love Jethro? Jethro is a potbellied pig owned by Aiden's mom and appears to function as a pampered support pig. The scenes with him are priceless as Jethro, despite being voiceless, definitely expresses his opinions.
I haven't read many books about the Amish (only one book by Jodi Picoult comes to mind) and thus I found the tensions between the traditional Amish and the English to be quite intriguing. I love the tiny insights Amanda Flower gives us into the culture and the role the church plays in their lives. I look forward to more journeys into the Amish culture as I can't wait to read the earlier books in the series as well as the next book in the series!
PREMEDITATED PEPPERMINT is the third book in the Amish Candy Shop Mystery series and wow, how have I missed joining in on this fun series earlier? Amanda Flower is quickly becoming one of my favorite cozy mystery authors, which is why I stepped outside my comfort zone to read an Amish mystery by her and I was not disappointed. PREMEDITATED PEPPERMINT has it all - a solid mystery, fabulous characters, and some darned good humor!
SUMMARY
Christmas is Bailey King's favorite time of year. For her first Yuletide in Harvest, Ohio, the former big-city chocolatier is recreating a cherished holiday treat: peppermint combined with molten white chocolate. But her sugar high plummets when her former boyfriend walks into the candy shop she now runs with her Amish grandmother. New York celebrity chef Eric Sharp and his TV crew have arrived to film an authentic Amish Christmas. Bailey's not about to let her beloved town—and Swissmen Sweets—be turned into a sound bite. Unfortunately, she gets more publicity than she bargained for when Eric's executive producer is found strangled to death—and Eric's the prime suspect.
With Bailey's sheriff deputy boyfriend out to prove Eric's guilt, her bad-boy ex tries to sweet-talk her into helping him clear his name . . . and rekindle their romance to boost ratings for his show. Now, between a surplus of suspects and a victim who wasn't who she seemed, Bailey's edging dangerously close to a killer who isn't looking to bring joy to the world—or to Bailey—this deadly Noel . . .
---
What do you think about this review?
Comments
No comments posted.

Registered users may leave comments.
Log in or register now!