"Laugh-out-loud slapstick humor with sinister shenanigans and moral depravity!"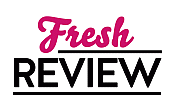 Reviewed by Miranda Owen
Posted April 4, 2017

CARAMEL CRUSH is book nine in Jenn McKinlay's Cupcake Bakery cozy mystery series. As with other books in this series, Jenn McKinlay provides a plausible reason for cupcake maker and businesswoman Melanie Cooper to get involved in a murder investigation. While Mel is biding her time until she finally ties the knot with her longtime sweetie Joe, and quietly going crazy helping her bridezilla friend Angie plan her upcoming wedding, in walks the kind of trouble out of a Dashiell Hammett novel. What starts out as a straightforward, if extremely odd, favor for an old college friend takes a deadly turn when Mel discovers a dead body. Jenn McKinlay superbly balances laugh-out-loud slapstick humor with sinister shenanigans and moral depravity.
Despite her own misgivings, as well as those of her friends and co-workers, Mel sets out to prove that Diane Earnest didn't murder her estranged fiancÚ Mike Bordow. As Mel's investigation progresses, it becomes evident that there are just as many reasons for Diane to want her fiancÚ dead as there are other suspects. This healthy amount of doubt makes this mystery even more interesting for readers to try to puzzle out. It's usually a given, in detective novels, that the suspect who comes to the detective looking for help is not the murderer. However, in CARAMEL CRUSH, Jenn McKinlay evokes the same kind of uncertainty that is present in the classic film ANATOMY OF A MURDER. Prickly Detective Tara Martinez and Mel's uncle - Detective Stan Cooper -- make an entertaining good cop/bad cop routine, coming in and out of the story at opportune moments without stifling Mel's investigation.
CARAMEL CRUSH has many elements -- humor, mystery, and a dash of romance -- that work together to make an exquisitely balanced cozy mystery. The themes of friendship and family are skillfully woven throughout CARAMEL CRUSH. Mel's friends and co-workers make an entertaining and loyal extended family. I love the relationship between Mel and her fiancÚ Joe in CARAMEL CRUSH. Joe listens, supports, and offers suggestions to Mel without acting in a condescending way toward her, or bossing her around. Joe's slightly sketchy, yet lovable, brother Ray is a quirky character and I'd like to see more of him in future books. Jenn McKinlay's Cupcake Bakery books are delectable cozy mystery confections for readers, and I can't wait for the next one!
SUMMARY
When a breakup via cupcake threatens to crumble their friend's life for good, Mel and Angie race to solve the murder as this New York Times bestselling series continues...
Love is in the air at Fairy Tale Cupcakes as Angie prepares for her wedding, but co-owner, Mel, is preparing for a breakup. Her old friend, Diane Earnest, is dumping her fiancÚ after discovering he's only marrying her for her money. She wants Mel to personally deliver a batch of caramel breakup cupcakes to the louse and give her a play-by-play of his reaction.
When Mel finally tracks the man down, the look on his face isn't the reaction she was expecting: he's dead. After the police arrive and see the incriminating cupcakes, Diane becomes their prime suspect. If she hopes to taste freedom again, Mel and Angie must make sure the real killer gets their just desserts...
---
What do you think about this review?
Comments
1 comment posted.
Re: Laugh-out-loud slapstick humor with sinister shenanigans and moral depravity!

I love this series I'm looking forward to this one, great review thank you
Penney
(Penney Wilfort 12:44pm April 11, 2017)
Registered users may leave comments.
Log in or register now!