"Immortal warrior falls into bed with an unusual woman"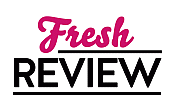 Reviewed by Make Kay
Posted September 14, 2015

BOUND BY SIN is Book 3 in the Immortal Brothers series by Jacquelyn Frank. I've been a long-time fan of Frank's stories, but Frank's writing has been hit or miss for me with her more recent books. The series is romantic fantasy set in an alternate world with gods and a light touch of magic. I was thrilled with CURSED BY FIRE, Book 1 in this series. Book 2, CURSED BY ICE, left me feeling tepid. BOUND BY SIN also leaves me wishing for the magic of Frank's earlier publications.
Our hero for Book 3, Jaykun, and his three brothers have been punished for centuries for their hubris in tracking down and snatching the forbidden gift of immortality from the gods. Jaykun and his brothers were all plunged into separate hells for their individual eternal punishments. Jaykun has been condemned to burn alive from the inside out, as a star does, over and over every night. Jaykun has taken his brothers' place as the unenviable leader of an army for the goddess Weysa, after Weysa released the brothers from their eternal torments and also released them from leading her army. Jaykun is now obliged to conquer foreign lands to bring more worshipers to Weysa, to increase the goddess's power. This worldbuilding serves to remind me how much I despise the Greek and Roman pantheons, with their childish and selfish gods who do nothing but fight and are anything but fair.
Jaykun and his brothers are in a foreign city, consolidating their power after defeating the opposing army. Jaykun meets an unusual woman in the cave where he retreats to suffer his nightly torment from the gods. The sultry innocent Jileana captures Jaykun's imagination and his passion. The two spend three vigorous days and nights together, with endless pages of sex scenes. I find it hard to believe that Jaykun would not have more questions about such an unusual woman, and would not be more suspicious of her motives, especially when he is conquering a region. The subjugated ruler as well as the ruler of Jileana's people seem almost cartoonish in their depictions. Between the believability of the hero's actions and worldbuilding, BOUND BY SIN did not resonate with me as so many other Frank books have done.
SUMMARY
From New York Times bestselling author Jacquelyn Frank comes a blazing hot novel in her thrilling series featuring four immortal warrior brothers whose fate lies with themselves as much as with their stars.
After being chained to a star to burn endlessly as punishment for stealing immortality from the gods, Jaykun has been unshackled to wage war alongside his brothers. But his freedom comes with a price: Each night Jaykun must still suffer—his body burning from the inside out. One early morning, recovering from his torment, he encounters a beautiful stranger on the beach. Naked from her midnight-black hair to her sandy toes, she approaches him with starry-eyed innocence and the unmistakably full body of a woman.
Soon Jaykun is swept up with the force of a comet, his desire for this woman hotter than any sun. His brothers fear he is blinded by her radiant beauty, and that she has been sent by their enemies to seduce and destroy him. Jileana is indeed from another world—one Jaykun cannot begin to imagine. But will their passion burn brightly enough to light the way through the darkness that threatens to consume all in its path?
---
What do you think about this review?
Comments
No comments posted.

Registered users may leave comments.
Log in or register now!