"Readers are guaranteed two things: Belly-aching laughter and craziness!"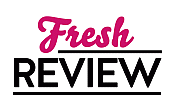 Reviewed by Annie Tegelan
Posted February 18, 2013

When you open a Shelly Laurenston book, you are guaranteed two things: Belly-aching laughter and craziness!
In the eighth book of the well-loved Pride series, Laurenston pairs Ricky Lee and Toni Jean-Louis Parker. As the oldest, Toni is burdened with the difficult task of managing her siblings. She has ten of them, all prodigies in their own rights. Naturally, each one of them is different and absolutely crazy, which definitely brightens up the entire mood of the book! With the introduction of all these new characters, Laurenston has a vast new playground that she definitely takes advantage of!
From the very first line in WOLF WITH BENEFITS, I had a smile on my face. Giggles erupted from me every now and then. Laurenston has a unique way to introducing you to characters that you cannot help but adore. Dialogue is important in all of Laurenston's books and she uses it as a weapon, breaking down any barriers you may have about a character and sneaking under your defenses until you're wishing to join in on the fun. WOLF WITH BENEFITS will entertain you through and through.
Another great thing is the presence of familiar favorites from past books in the series. Their appearances made the book feel like one big happy reunion. Together, hilarity ensues and it propels the craziness into a whole other stratosphere!
Ricky Lee and Toni fall in love amidst all the craziness. Though I wouldn't say the romance is especially strong, the chemistry is off the charts! A good time is had by all and that goes for the readers as well.
WOLF WITH BENEFITS delivers all that Laurenston promises: Fun, charismatic characters, chaos and an overabundance of laugher and fun! This is a perfect read for shifter fans!
SUMMARY
There's nothing like a good–'ol–boy wolf. And ace security expert Ricky Lee Reed serves, seduces, and protects with all the right moves...
Sure, Toni Jean–Louis Parker has to be the responsible oldest sister to a crazy–brilliant clan of jackal siblings. But now she's cutting loose for some hot, sweaty, no–commitments fun—and the sexy, slow–talking, swift–moving predator assigned to keep her family safe is just the right thing to shapeshift her love life into overdrive. Trouble is, he's starting to get all obsessive wolf on her every time he looks in her direction...
Getting serious about anyone isn't in Ricky Lee Reed's plans. Hell, even now he doesn't really have a plan—outside of catching whomever is threatening this dangerously brilliant family. But the more he gets of Toni, the more he's howling for her. And whatever it takes to convince her what they have is everything, well, this wily wolf is down for the sizzling chase...
---
What do you think about this review?
Comments
No comments posted.

Registered users may leave comments.
Log in or register now!