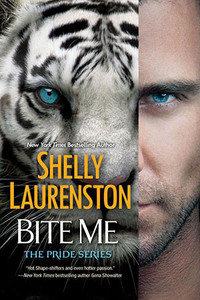 Purchase
Pride #9
Kensington
April 2014
On Sale: March 25, 2014
Featuring: Vic Barinov; Livy Kowalski
384 pages
ISBN: 0758265247
EAN: 9780758265241
Kindle: B00FH1IC4S
Trade Size / e-Book
Add to Wish List

Livy Kowalski has no time for idiots. When you shapeshift into a honey badger, getting through life's irritants is a finely honed skill. Until she gets stuck housing her nutso cousin and dealing with her dad's untimely and unexplained demise.
That's where Vic Barinov comes in--or his house does. Vic can't step outside without coming back to find Livy devouring his honey stash and getting the TV remote sticky. It gets his animal instincts all riled up. But he'll have to woo her at high speed: all hell is breaking loose, and Livy is leading the charge. . .
Pride

The Mane Event
#1.0
Amazon.com | BN.com | | |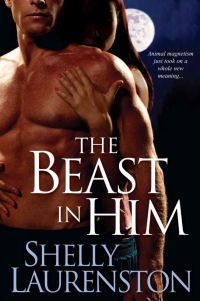 The Beast In Him
#2.0
Amazon.com | BN.com | | |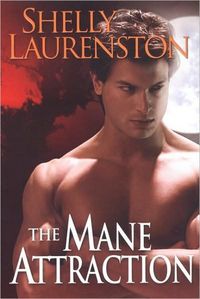 The Mane Attraction
#3.0
Amazon.com | BN.com | | |

Beast Behaving Badly
#5.0
Amazon.com | BN.com | | |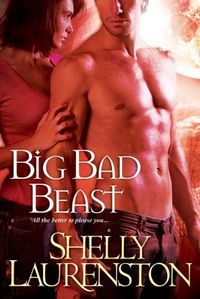 Big Bad Beast
#6.0
Amazon.com | BN.com | | |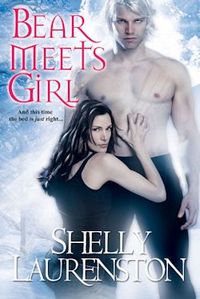 Bear Meets Girl
#7.0
Amazon.com | BN.com | | |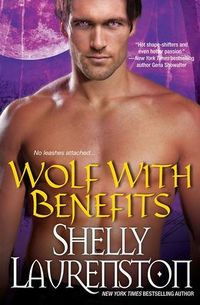 Wolf With Benefits
#8.0
Amazon.com | BN.com | | |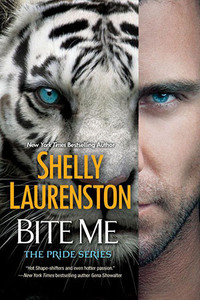 Bite Me
#9.0
Amazon.com | BN.com | | |
Comments
64 comments posted.
Re: Bite Me

I love these kind of books!! I want to read them!
(Magdalena Moran 7:33am March 27, 2014)
I love paranormal books and look forward to reading this one!!
(Bonnie Capuano 7:56am March 27, 2014)
I love all the charcaters in these books although love some more then others :)a author that has made me wonder has been Shelly but also Milly Taiden, S E Smith and Cynthia Eden.
(Jessica Hale 7:58am March 27, 2014)
I still haven't had the interest in reading this genre of book, until I've read your posting. You peaked an interest in me, and I'd love to read your book, to find out how you put these creatures in motion in your book. I'm an animal lover, and miss watching these shows, since I'm only able to get 2 Canadian tv Channels where I currently live. I love the cover to your book, too!! Congratulations on your latest book!!
(Peggy Roberson 8:11am March 27, 2014)
love your books....the humor in them makes them great!
(Rowena Huser 8:49am March 27, 2014)
I love all your books, but I must admit,
there's a special place in my heart for
the Jean - Louis Parker clan, specially
Kyle, OMG that kid is awesome in the most
terrifying way. Livy's story is
outstanding, and I did wonder if you had
seen that HB video when you decided to
create her character. Thank you so much
for creating such rich and believable
characters, and please keep them coming.
(Vicky Loni 8:52am March 27, 2014)
It's funny cuz I saw the same video of the Honey Badger narrated by Randall and as soon as Livy's character popped up I immediately thought about how the Honey Badger "doesn't give a shit." It makes perfect sense from here to there!
(Lindsey Fidler 9:07am March 27, 2014)
The hunger games made me wonder where that idea came from. Luckily she did answer that question in interviews.
(Pam Howell 9:10am March 27, 2014)
Love your books and find myself marking the calendar when the newest one comes out!
(Roxanne Johnson 9:13am March 27, 2014)
I have always wondered where you got your ideas so thanks for sharing that
piece! Marjorie Liu's character in the Hunter Kiss series. I have to say I
absolutely love the Jean-Louis Parker family, especially Kyle! That kid is
hysterical! I also have developed a great fondness for Honey Badgers since
reading Livy's story. There is something lovable about a take no prisoners
attitude when dealing with the daily nonsense of high school! Thanks again
for creating such a fun series that makes me laugh out loud and wonder why
these people are fiction when they really would make the most interesting
friends!
(Lisa Hansen 9:31am March 27, 2014)
This is a great blog post!!! I was just wondering (after finishing my pre-ordered copy of Bite Me) how it is that you come up with your characters! I love your writing style and your grasp of personality types, learning styles, and cultural (as well as animal) mixes with the hybrid shifters inspires my own need to observe, analyze and find humor in all around me. I laughed so hard I peed (not literally) at the portrayal of Blayne as I saw my own issues with time management and organization through the eyes of those who love my (yet shake their heads piteously at my lack of devotion to doing laundry despite having a great washer and dryer - buy why do they think it stays in such good shape?) Anywhoo, thanks for this blog - and for turning me into a cute wolf-dog with awesome thighs... mine are actually the size of small buicks - but living vicariously through your characters makes that not so hard to live with. Love your books!!!!
(Chantay James 9:34am March 27, 2014)
Shel I love all you write and preorder any and everything you write and in any and all forms! LOL I freely admit I'm an addict and should probably found a SL anonymous group as I KNOW I'm not alone! As far as how did an author get there... I wonder that a lot... usually in awe as I can only wish I had an ounce of the creativity floating around in my brain! Most particularly with my paranormal authors, of which you are reigning Queen, constantly amazed by the creativity!!
(Sabrena Helmholtz 9:35am March 27, 2014)
I love this series. Lots of time it cracks me up. I've wondered how MaryJanice Davidson came up with her Undead series.
sstrode at scrtc dot com
(Sherry Strode 9:36am March 27, 2014)
I love getting lost in your stories and have wondered how you
come up with your ideas (now I know). I always wait with
baited breath until the next book comes out. Authors that
have made me wonder where they get their ideas/inspiration
for their books are Jaid Black and Christine Feehan
(Jennifer Caraway 9:41am March 27, 2014)
Have read and retread all your books so many times. I thjnk your dragon
kin series is my favorite but I love them all, can't wait for the next one - I
preorder all the books! My only problem is I read them in a day and then
have to wait for the next one to come out! Hmm, I wonder that with a lot of
books I read but other then your books, I wonder at the creative ideas from
authors Oddette c. Bell, Laurann Dohner and Eve Langlias .
(Michelle Eastman 9:44am March 27, 2014)
I've read a lot of far out stuff and I guess I just accepted
it and have never wondered how or why did he/she come up with
that.
(Anne Muller 10:02am March 27, 2014)
I discovered both your shifter and your dragon series
several years ago. The laugh-out-loud humor and original,
quirky characters are always a pleasure - like good friends,
I read and re-read both series. "Bite Me" is on my must
read, eagerly awaited list. Thank you so much, for so many
enjoyable written moments.
(Dana Darr 10:19am March 27, 2014)
There are so many creative worlds out there that I couldn't
begin to list them all. I do love Terry Goodkind's world in
the Sword of Truth series.
(Karin Anderson 10:22am March 27, 2014)
I adore your books and have them all in print, ebook and audio formats where available! Of course, I get funny looks from people around me when I suddenly start laughing my head off while reading one. I'm curious about so many authors and the worlds/characters they create including Sherilyn Kenyon, Christine Feehan, Mercedes Lackey, and the list could go on and on.
(Lisa Guertin 10:32am March 27, 2014)
I so love all the Pride books and I'm so looking forward to
reading this newest one..
(Linda Womack 10:49am March 27, 2014)
One of my favorite writer, can't put the books down when I start reading them
(Bor Ga 10:59am March 27, 2014)
I never would have guessed some of how you've gotten there
paths, but I guess that's part of the beauty of an author's
mind ;) While I'm probably also one incident from becoming
a full-on hoarder, that hasn't ever inspired any fantastic
stories! I guess that differentiates incredible authors
from the rest of us :D As for others I've been curious
about, I have been so amazed at some of the world building
in the Harry Potter stories--it'd be fun if JK Rowling were
to have the time and inclination to sit down and tell all ;)
In the meantime, thank YOU for writing the Pride series--
your books are all on my keeper shelf, and I re-read them
regularly. Thanks for writing such fantastic stories, no
matter how the inspiration for them strikes you!
(Fedora Chen 11:07am March 27, 2014)
You have such a great talent for story telling. I hope you never burnout and
decide to quit. I've loved all of your books be they shifter or dragon. Your
last few dragon books seem like you've been having trouble don't get me
wrong I still love them and hope you go back to that line too. Take care of
yourself and give yourself some me time lol, sincerely, Winnie Montes
(Winnie Montes 11:19am March 27, 2014)
I have always wondered how authors pair animal shifters with characters, because they seemed to be perfectly matched - especially Shelly's hybrids. I enjoy that the characters inhabit each other's lives and stories.

I recently read a book which was a deeply emotional, and personal, departure for Milly Taiden (writing as April Angel), entitled "Their Second Chance." The story begins as the characters are finalizing their divorce after issues with infertility. I did not expect to be as moved by it, as I was. These are the kind of books that stay with me.
(Michelle Mazuros 11:33am March 27, 2014)
I sooo love your books. It is fun to see how you get to point of a finished book. And I do have to say I have wondered about your process. Your books have really helped me during tough times with the humor and situations in the. I think one of my most favorite scenes is the mambo in the snow. :-) That one stays with me all the time and tend to be the first thing I think of when I think of your books.
(Larena Hubble 11:33am March 27, 2014)
I love your books & can't wait to read this one. Thanks for sharing in your
writing process. I, too, have watched a documentary & they are mean &
crazy & amazing.
(Jill Merriott 12:04pm March 27, 2014)
A honey badger. Am really curious.
(G. Bisbjerg 12:41pm March 27, 2014)
So many worlds and characters out there... I am always in awe of how they come about... I love how they come to life and draw us into their worlds!
(Colleen Conklin 12:47pm March 27, 2014)
love your books and yours was one of the first that i've read that I seriously wondered about the though process behind some of your characters espeically sara and Mikki.
(Pam Kinsey 1:38pm March 27, 2014)
You, I wondered how you came up with Gewn's phobia of doctors/hospitals in The Mane Squeeze. I also wonder how Lynsay Sands came up with her vampire back story in the Argeneau series and about Angela Knight's Mageverse series.
(Jen Barnard 1:40pm March 27, 2014)
I just knew that you had based Livy on that Honey Badger video! Glad to know that I was right! It drove me just as nuts as your characters trying to figure out what she was!
(LaTisha Walker 2:20pm March 27, 2014)
I love, love, love all of your books. I am not sure what I love more the interconnected characters or the laugh out loud humor. Can't wait to read Bite Me.
(Amy Cielenski 3:06pm March 27, 2014)
I loved this series from the very first one and so can't wait to read "Bite Me", Vic & Livvy's story .. I am so hooked on this series .. Thank you for the opportunity
(Ruth Gutscher 3:25pm March 27, 2014)
Shelly, "first time poster, long time minion, I mean reader"
This was a wonderful interview, and seriously Shelly, thank you allowing the viewer/reader of this article some insight into the clockworks of your mind. Hope you have had the chance to see the latest PBS story on the honey badger - as a PET! You know you are absolutely adored and loved by so many and your yahoo.group can attest to the fact. Congrats on being MY favorite author, you and Graham Roumieu are the only two that read, re-read and re-read.
(Gina Growe 3:30pm March 27, 2014)
Thanks for sharing! Beasts Behaving Badly is my absolute favorite...I mean I've only read it about 5 times..seriously. I'v always wondered how you came up with Bo.. you made his neurosis so endearing. But then again I love all of your bears..grizzly's and polars (full and half).
The other author who I always wonder how she comes up with her characters is Larissa Ione. I really want to know if she sees demons and creepy crawly things when she looks out her window.
(Tina Wheatley 4:21pm March 27, 2014)
Very interesting, funny I watch a lot of those documentaries
too I find them fascinating. I watched one on bears and it
drives me crazy I can't remember this crazy bear's name or
his crazy girlfriend. He tried to mate with her and not
until he killed another female did she decide, "wow I'm
turned on, let's mate" even the people tracking them were
stunned. Anywho, the author that now has my attention is
Killion Slade. There are plenty of authors that I wonder,
"how in the world?" but I just read Exsanguinate and this
author came up with a very inhumane world created by
vampires.
(Tina Noble 5:44pm March 27, 2014)
I loved that video! This is a great post! I pretty much wonder that about every author.
(Amber Hall 6:20pm March 27, 2014)
OMG! you are the go to author for me. I love all your books Whether they be dragons, or shifters or hybrids. I have wondered how you come up with the characters, especially the hybrids. Would love to see more about them. I have read and re read ALL of your books. Everytime a new one comes out, I go back and re-read all the others so that I don't finish the newest one on the same day I got it. Otherwise I am sad as I know I will have to wait for the next book. Some of the authors I've also wondered how they got there are Laurann Dohnor, Jory Strong, Eve Langlais, and S. E. Smith since they write about several series that are not at all related.
(Renee Bennett 6:43pm March 27, 2014)
I would love to read the series. Thanks for the giveaway.
(Kathleen Beale 7:18pm March 27, 2014)
Nalini Singh's Psy-Changelings comes to mind.

I recently got the audio versions of the Pride books - love
Charlotte Kane's narrations.
(Mary C 7:38pm March 27, 2014)
I have read all of these, so far, and love them even more now
that i know some of the background. can't wait to read about
the honey badger!
(Sandy Haber 8:00pm March 27, 2014)
I hope to continue reading 'Bite Me' in a few more moments.
Keep getting interrupted. This keeps up and I'll have to steal
some of Livy's moves..... hiding nacked in the cupboard.....
that might work(just need to find one my size) ;)
(Gabriele Pfaff 8:01pm March 27, 2014)
I love Shelly Laurenston's books, they are so fun. Keeps my imagination going
even after the books because I know the story keeps going! Love it, love it, love
it!
(Erica Cooper 8:37pm March 27, 2014)
Ilona Andrews' Kate Daniels and Edge series and Nalini
Singh's Guild Hunters series are definitely some I've
wondered about.
(Janie McGaugh 9:07pm March 27, 2014)
I love all of the books!
(Charlene Fraley 10:43pm March 27, 2014)
I was raised watching Mutual Omaha Wild Kingdom so I'm always
watching animal programs like Nature, Blue Planet, Planet
Earth and my favorite Wild Russia. Christine Feehan, Kresley
Cole, Rebecca Zanetti, Alexandra Ivy have made me wonder where
did they get these great story lines. I have to have your's
and the above authors on the release date. Don't mess with the
Honey Badgers, especially grandma Yang.
(Adaiah LaVonda 11:06pm March 27, 2014)
I LOVE Shelly Laurenston's books! They always make me giggle
or full out laugh! Besides Shelly, an author that I wonder:
"How the hell did she get here?", is Janet Evanovich. She's a
hoot like Shelly Laurenston, but without the sexy shifters (or
dragons)! Good job ladies!
(Kelly Pierce 11:55pm March 27, 2014)
Julie Kagawa, Rachel Vincent, and Gena Showalter. I have always wonder about how the hell did they get here.
(Kai Wong 12:22pm March 28, 2014)
Keri Arthur - how did a cross between vampire and werewolf come about??
(Chris Coulson 3:17am March 28, 2014)
I love reading your books.
(Lisa Thiel 8:13am March 28, 2014)
I love paranormal romances and look forward to reading this one!
(Bonnie Capuano 9:46am March 28, 2014)
Loved Bite Me and I recommend Shelly's books to EVERYONE!!!
(Krista Larocque 12:34pm March 28, 2014)
I love reading paranormal books.
(Tina Lechuga 1:06pm March 28, 2014)
i love the books and i am a huge paranormal romance fan
thanks so much for the opportunity
(Denise Smith 2:57pm March 28, 2014)
This looks like a great book I'd enjoy, as I love reading paranormal romances. I loved reading about almost being a hoarder (made me smile) esp. part about the three bundt pans. I guess, a woman feels she can't have enough bakeware and pots and pans...would hate to run out when baking for a big special occasion! Can't wait to read your books.
(Linda Luinstra 5:45pm March 28, 2014)
I'm always wondering that when I read paranormal - but some
ideas are truly amazing and unexpected.
(Diane Sallans 9:08pm March 28, 2014)
I have been wanting to read this one so badly.
(Callie Stuck 10:03pm March 28, 2014)
I love it when an author comes up with a story line that has
me wondering. That usually means its unique.
(Mary Preston 3:27am March 29, 2014)
I absolutely love this series. My sister had bought your book Here Kitty
Kitty. She loved it and was adamant I read it. I did not like shifter books and
kept telling her so. She kept on and I finally read it. I loved it and went out
and bought the rest that were available. I have been waiting for this one
and I loved it as much as the first books of yours I've read.
(Dana Stockton 11:01am March 29, 2014)
I have not read any of your books in this series. I am sold already, just reading everyone's comments about how great your books are, so I am writing down the titles of all of these, so I can get started! There are a few authors I've wondered how they got there...Christine Feehan and Terry Spear.
(Rich Cook 4:39pm March 29, 2014)
Always very entertaining. ALWAYS.
(Sj Sherman 4:51pm March 29, 2014)
I always wondered where Anne Bishop got her ideas from and on a side
note, I mark the release dates of your books on my calendar, and the
weeks leading up to them I re-read the whole series...so yeah...I LOVE
YOUR BOOKS!
(Brittney Totty 10:23pm March 29, 2014)
Gah one of my favorite series! Bite Me was so darn good!
(Anna Cade 2:31pm March 31, 2014)
this series is Amazing!!!
(Sarah Hansrote 10:24pm March 31, 2014)
Registered users may leave comments.
Log in or register now!