"Funny, sexy & great characters!"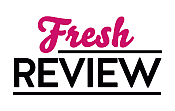 Reviewed by Miranda Owen
Posted March 2, 2014

BITE ME is Book nine in Shelly Laurenston's Pride series. I always look forward to when a new book in this series is released. Shelly Laurenston is one of the few authors whose books I consistently enjoy. The stories are always sexy and very funny. As a romance fan, I would still read these books even if there was no romance in them because of the funny situations and great characters. BITE ME is another fabulous, fun read.
About a month before reading about Livy Kowalski in the previous book, I saw a story on a news program about honey badgers. After watching that piece, I was super excited that there would be a female character in this series who was a honey badger shifter. Honey badgers just don't give a flip. However, in spite of her aggressive animal nature, I found Livy to be very likable. She goes through a lot with her family in this book but never comes across as a whiner. I appreciated that she can deal with her family, without letting them manipulate her. I liked the relationship she has with her best friend Toni's family. For me, it was an example of how sometimes the strongest family is the one made up of close friends. I did like her uncle Balt though, and her cousin Jake was a fun sidekick for her to have around.
I love how all the different types of shifters really came together to hunt down the villains in this story. The mystery of where Whitlan was and who was protecting him adds interest to the story. The romance between Vic and Livy seemed to happen very organically. They sizzle together with the right amount of caring thrown in. As usual, the recurring characters and other supporting characters were great and add a lot to the story. I liked Vic's partner Shen.
In my mind, I kept visualizing the panda dad from the manga and anime series Ranma ½. I was happy to see Dee Ann again since she's my favorite female character in this series. All of the women in this series are so strong but different in many ways. I liked Vic and Bo being able to connect on that hybrid level. It's nice seeing Bo slowly collect guy friends over the course of the recent books.
The ending of BITE ME is very satisfying and makes sense with the characters involved. These books are so addictive and I cannot wait for the next one to come out!
Learn more about Bite Me
SUMMARY
Livy Kowalski has no time for idiots. When you shapeshift into a honey badger, getting through life's irritants is a finely honed skill. Until she gets stuck housing her nutso cousin and dealing with her dad's untimely and unexplained demise.
That's where Vic Barinov comes in--or his house does. Vic can't step outside without coming back to find Livy devouring his honey stash and getting the TV remote sticky. It gets his animal instincts all riled up. But he'll have to woo her at high speed: all hell is breaking loose, and Livy is leading the charge. . .
---
What do you think about this review?
Comments
No comments posted.

Registered users may leave comments.
Log in or register now!