"BITE ME is a perfect example of why Laurenston's romances are so worthwhile."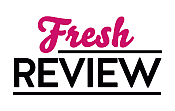 Reviewed by Annie Tegelan
Posted March 2, 2014

What happens when you put a mean honey badger and a hybrid feline/grizzly shifter together? In Shelly Laurenston's latest instalment to the Pride series, Livy Kowalski and Victor Barinov are paired together in what has to be the most entertaining story yet!
As a mean honey badger who doesn't need anyone to lean on, Livy is used to being on her own. However, when her father dies, Livy doesn't want the emotions to affect her. She treads on as honey badgers do and this is where Vic comes in. The soft-hearted but sexy hybrid shifter brings to Livy what others men don't. It's the perfect pairing and with Laurenston's over the top, trademark humor, BITE ME becomes a story that will have you clutching your sides and laughing until the very end!
Readers can expect the same outrageous situations and reactions from both new characters and familiar ones. What I love about this series is the euphoric feeling one gets whenever you read a Laurenston book. Each instalment exudes feel-good pheromones until you are high on Laurenton's humor and stories. I've come to look forward to each new book by this author because of the guaranteed fun I will have reading it.
Thanks to Laurenton's excellent writing and humor, this story is reminiscent of a reality show, displaying characters at their most entertaining moments and is just as addicting! BITE ME is a perfect example of why Laurenston's romances are so worthwhile.
Learn more about Bite Me
SUMMARY
Livy Kowalski has no time for idiots. When you shapeshift into a honey badger, getting through life's irritants is a finely honed skill. Until she gets stuck housing her nutso cousin and dealing with her dad's untimely and unexplained demise.
That's where Vic Barinov comes in--or his house does. Vic can't step outside without coming back to find Livy devouring his honey stash and getting the TV remote sticky. It gets his animal instincts all riled up. But he'll have to woo her at high speed: all hell is breaking loose, and Livy is leading the charge. . .
---
What do you think about this review?
Comments
No comments posted.

Registered users may leave comments.
Log in or register now!