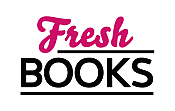 Jump into Autumn with these great books out in October!
"Return to Crimson City where dogs, fangs, demons still vie for supremacy."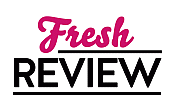 Reviewed by Sue Burke
Posted December 11, 2006

Romance Paranormal | Romance Anthology
Dogs, fangs and demons roam freely in the streets of Crimson City. All vie for supremacy against each other and the humans, who are now on the losing side of the battle. Liz Maverick leads the pack with her tale, A TIME TO HOWL, about a group of Rogues who are in the right place at the right time. A werewolf princess literally falls into their laps when an attempt on her life fails. Alpha dog, Tajo, thinks to use the young woman as leverage in a power play but finds himself bewitched and outwitted by the pretty princess and practically eating out of her hand before the day is done. DX by Carolyn Jewel is the story of an ex- agent for the Internal Operations Division in Crimson City who finds herself teamed up with super-agent Jaden Lightfoot. The pair is after a Bak-Faru Demon, the baddest of the bad in the Overworld or the demon plane of Orcus. But all is not as straightforward as it seems when dealing with demons. Helen finds herself in way over her head and it just might take a strong demon male to make her see the light. Jade Lee's SCHOOL BITES introduces us to teacher Toni Freedman on the day she's bitten by a dog, a werewolf, and turned. Facing the prejudice of the human community, Toni not only battles the wolf within but also faces the villagers with burning torches, who at the very least want to see her fired and would not-so-secretly love to see her dead. Toni comes to grips with her problems in the arms of school principal John Wayne Wong, a druid who calms her inner wolf and slakes her sexual need. In DARK AWAKENING by Patti O'Shea, a powerful Bak-Faru seeks to steal the powers of Kimi, a powerful human Kijo who's still young and not yet in full control of her magic. Kimi turns to another demon, Nic, for help and protection not realizing she's his promised mate. Nic fully realizes what their relationship is destined to become but has held back, waiting until Kimi is a little older before claiming her. When the Bak-Faru demon pushes up his time table, Nic rises to the situation, vowing to protect his mate even if it means laying down his life. Welcome back to Crimson City! There's blood in the streets, terror on the wind and a howl in the distance. It's good to be home.
SUMMARY
It's been said there's no such thing as quiet here. Ever since the metropolis first became home to paranormals, discord was named queen. But who will be her king—vampires, werewolves, demons or men? One thing remains sure: This land is a battleground and conflict is eternal. Yet there are those who join together—strangers, enemies, lovers. Here, one silken caress can be deadlier than a bullet, but some still know joy. For darkness can become light, and in one sharp instant pain can become ecstasy, and hatred, love.
School Bites! by Jade Lee
It's about a middle school teacher dealing with the most dangerous population there is: pre-adolescents that draw from Crimson City's newly created Wolftown. You guessed it, she gets bit. Now it's up to sexy principal John Wayne Wang (yes, that really is his name!) to keep her alive and sane despite wolf- haters, ED students, and sexual chemistry with an added kick. Feel free to guess how you've met John Wang before. He went by a Druid alias in Seduced by Crimson!
DX by Carolyn Jewel
All Hell Marshall has to do to get her Agency job back is find a rogue demon. No problem! Well, except she has to work with Covert Ops agent Jaden Lightfeather and maybe he's not exactly what he seems. And then there's those werewolves after them and Tuan Ng, her vampire ex-boyfriend who wants her back. Things sure get complicated.
---
What do you think about this review?
Comments
No comments posted.

Registered users may leave comments.
Log in or register now!