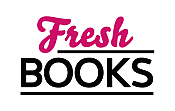 April showers us with great reads! Stay safe!
"Heartwarming and poignant collection of Regency romances."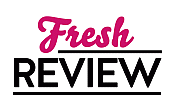 Reviewed by Suan Wilson
Posted December 11, 2006

In TEN REASONS TO STAY by Ms. Jeffries, Colin Hunt, newly arrived earl from India, catches a beautiful horse thief who tells a Gothic tale so lurid he can't believe it. After spending a night with Eliza, his thief, Colin discovers the hoyden has captured his heart. Now, he must extricate her from a drunken guardian and convince her to stay forever.
In Ms. Carlyle's tale, AFTER MIDNIGHT, a notorious rake meets his match when he enters the wrong bedroom. Instead of his mistress, Lord St. Vrain crawls into bed with Martinique, the daughter of a French courtesan. Martinique instills hope in Vrain's cynical heart while he teaches her fairy tales can come true.
Grace, daughter of a wealthy merchant, is sent to London to marry a titled gentleman in Ms. London's THE MERCHANT'S GIFT. Her father will accept nothing less from Grace. The plan goes awry when Grace falls in love with a man of trade, Barrett Adlaine. Her father will never approve and Grace must decide whether to follow her heart.
Ms. Bernard ends the anthology with MISCHIEF'S HOLIDAY. Alyssa, a miss prone to misadventure, meets a man determined to avoid marriage at all cost. Alyssa tries to impress Mr. Leland Yates, but he always comes upon her when disaster has struck. The mischievous gleam in her eye gives Leland thoughts he wishes he could banish.
This collection of novellas contains all the ingredients of an excellent romance. It's heartwarming, poignant and sexy. Readers will run the gamut from chuckling at the antics of some characters to wiping a tear away as characters find love in unexpected places.
SUMMARY
"It is better not to marry at all than to marry badly."
-- Mrs. Charlotte Harris, headmistress
At the School for Heiresses, the lessons go far beyond etiquette and needlepoint. In addition to teaching her students how to avoid fortune hunters, headmistress and founder Charlotte Harris proposes the radical notion that women of means need not shackle themselves to men at all -- unless they find a suitable, desirable mate. So lessons in the fine art of acquiring a loving and passionate husband are part of the curriculum at this highly unusual school. And as the holidays approach, Mrs. Harris sends her young ladies home with personally tailored lessons to work on. Will they return any closer to finding the perfect husband?
---
What do you think about this review?
Comments
No comments posted.

Registered users may leave comments.
Log in or register now!